Photographer Marketing Services
The photography industry is more competitive than ever. That is why it is essential for photographers to utilize the services of a full-service digital marketing and advertising agency like SEO Design Chicago. We have worked with photographers across the country to market their skills online and help them find more customers.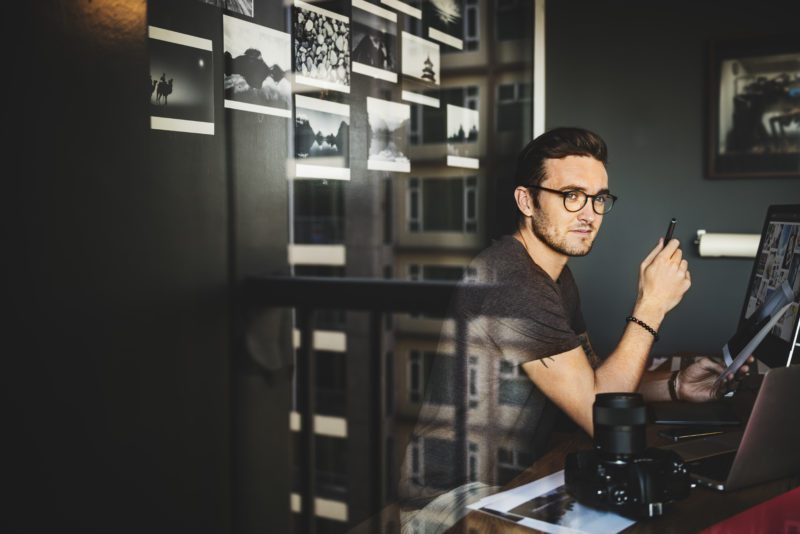 PPC Marketing for Photographers
We recommend pay-per-click ads for all of our photographer clients. Pay-per-click (PPC) ads are cost-effective and friendly to a photographer's budget. Plus, we can utilize your own work for your display ads.
Facebook Advertising for Photographers
Facebook is the perfect platform for photographers to advertise their service. SEO Design Chicago's digital advertising experts can create and run a Facebook ad campaign for your photography business.
LinkedIn Marketing for Photographers
You may not have thought to advertise your photography services on LinkedIn, but LinkedIn ads are extremely effective for photographers. Let our professionals create the perfect LinkedIn ad campaign for you.
Content Creation for Photographers
You already do the hard work with your photography, but let us take the rest of your content off your hands! Our staff of professional writers can create blog posts and other content for your website to increase your search ranking and attract more potential clients to your site. While you take the photos, we'll take care of your website.
Photographer Social Media Content Creation
Social media provides the perfect platform for photographers to display and advertise their work. SEO Design Chicago's social media management team can take it to the next level and help you really utilize the power of social media to find more clients.
Photographer Website Content Creation
SEO Design Chicago can design custom content for your website to complement your photography. At the same time, we will help improve your search ranking and attract more visitors (and leads) to your site!
Photographer Local Search Rankings
You might be the very best photographer in your area, but if no one can find you online, it won't matter. Local search rankings are the new word-of-mouth marketing. SEO Design Chicago will make sure your photography business is ranked highest in your area.
Online Business Listings for Photographers
Online business listings are important for photographers. They help your SEO and help potential clients find you online. SEO Design Chicago will complete all necessary online business listings for your photography company.
Google My Business for Photographers
Every photographer needs a Google My Business page. SEO Design Chicago will create, design, and optimize a GMB page for your photography business. You simply provide the photos, and we'll do the rest!
Bing Local for Photographers
Many photographers skip listing their business on Bing Local, which is how we'll help you beat the competition.
Photographer SEO
Working in the field of phhotography for over a decade, we have learned firsthand the challenges of SEO for photographers. Much like other industries, photographers receive many scams dealing with links and other financial tricks.
The most important components of Photography SEO are:
On-site Optimization
Ongoing Quality Content Creation
Off-site Authority Building
Backlink Strategy for Photographers
Photographer Marketing and Photographer Consulting
SEO Design Chicago provides digital marketing and consulting services for photographers. We helped one local Chicago photographer increase their organic traffic by 275% over six months. Let us help you with our consulting services.
Social Media Analytics for Photographers
Perhaps you are already using social media to promote your photography business, but is it really working? Without social media analytics, it's hard to know. SEO Design Chicago's analysts use data to break down what's working and what isn't.
Web Analytics for Photographers
SEO Design Chicago's expert analytics and data professionals use tools like Google Analytics and more to make sure that your website is performing as well as it should, and to spot any issues on your website before they become major headaches.
Marketing Analytics for Photographers
Just like there are so many photographers in the industry, there are many digital marketing agencies, too. However, no other agencies provide the expertise and dedication to improving your website and overall online presence than SEO Design Chicago!
Contact SEO Design Chicago today to learn how we can help you attract more clients to your photography business online!
free seo analysis
Photographer Marketing Resources
Photography is an artistic way to communicate art without supplying long-form text. Such visual components [...]