What Is Programmatic Advertising?
Programmatic advertising agencies buy and sell online digital advertising using automation. Programmatic buying companies allow a brand to engage in digital marketing campaigns that optimize digital display ad spending.
Automation in ad buying makes purchases efficient and effective. The entire process is streamlined when you work with a top programmatic company that has access to trading desks. Current programmatic advertising has a lot more options ad networks than a decade ago, including out-of-home options and AI that optimizes creatives for better conversions and return on ad spend.
If you buy digital display advertising or you buy digital ads on social media, you may want to consider using a programmatic advertising platform. Understanding programmatic media companies is easier than you may think.
IBM's AI based bot Watson is being continuously developed for optimized programmatic media buying and is already popular in the US and UK. In one of its official blogs IBM's VP of Marketing Analytics, Ari Sheinkin shared that the results of programmatic media buying by Watson show a stunning 71% reduced Cost Per Click (CPC). (ToolBox Marketing)
Our programmatic sales team gives you access to thousands of advertising platforms for your digital ad buying needs. Our programmatic platform works well with our ad server and ad networks when combined with any paid search and content marketing.
We have a deep understanding of programmatic ad buying platforms and have provided programmatic digital advertising solutions for a decade.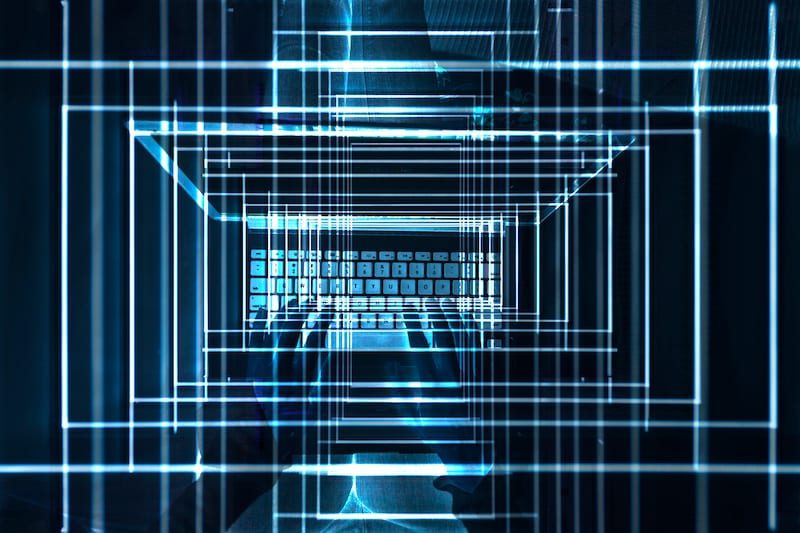 How Can Programmatic Marketing Companies Help your Brand Shine?
You can now access and purchase platforms programmatically today, including:
Programmatic TV buys
Purchase by channels, audience, platform, and even hours of the day.
Programmatic Audio
Reach millions of monthly listeners across premium digital radio stations, podcasts, and online streaming services.
Indulge in the ease of serving, managing, and tracking audio campaigns and display advertising in one place.
Layer in first and third-party data based on consumer demographics, behaviors, and intent to ensure relevant ads are targeted (and retargeted) and deliver a unique audio stream to targeted users.
Programmatic Connected TV
Roku, Hulu, Amazon, and more—people are watching more streaming television these days than ever before
Programmatic Digital Outdoor
Programmatic ads are available with digital outdoor media in cities around the world
Programmatic Desktop
Perhaps the oldest form of programmatic ads, purchase programmatic ads on desktop computers where users are staring right at the screen while at home.
Programmatic Tablet
Purchase programmatic ads on different tablets by device type, software, operating systems, and even IP address.
Programmatic Mobile
Purchase programmatic ads on mobile phones by device type, software, operating systems, and even IP address.
Programmatic targeting allows advertisers to use machine learning and artificial intelligence to connect with the right people at the right time. It uses many different mediums for campaigns simultaneously. Audiences can be segmented and optimized against sales, ROAS, leads, and conversions.
Computers using AI use algorithms to make ad buying, placements, and optimization quick and efficient.