Street style is a fashion trend that originated from the streets rather than from high fashion or runway shows. Street style is usually favored by the younger community and it differs widely based on the area and personal taste. It is usually a mix of high-end and low-end pieces, vintage, thrift, and new clothes combined in unexpected ways to create a unique look. Photographers and bloggers usually take photographs of this style and it is often shared online or in fashion magazines, which has helped this fashion trend become more popular. In this article, we will discuss ways to elevate your street fashion photography, the types of fashion available in different areas, and how to find local fashion photographers.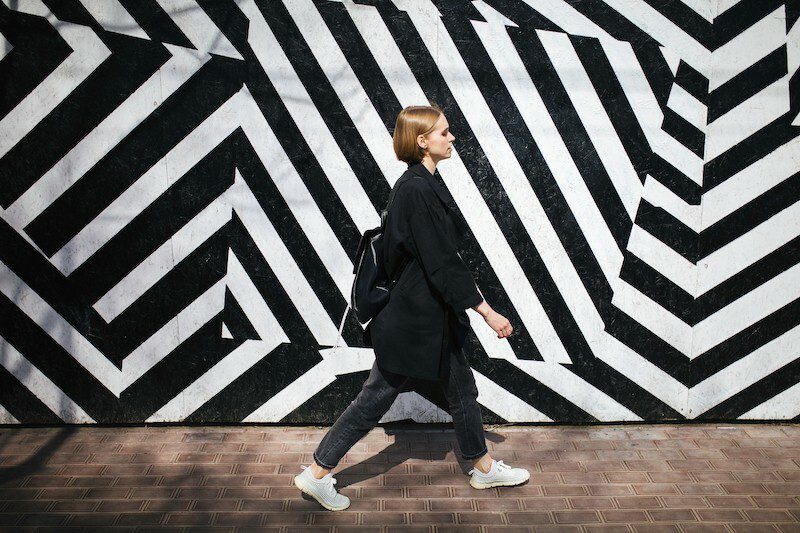 Ways to Elevate Your Street Fashion Photography 
Street fashion photography is a type of photography that captures the style of an individual in open spaces, usually in an urban setting. It is a form of candid photography that can produce a more authentic and organic image. Here are some tips to elevate your street fashion photography:
Brand Aesthetics
Before you start shooting, it is important to understand the brand's aesthetics such as its target market and style. This will help guide you in finding the visuals, style, and tones that will best represent your brand and captivate your audience. Another way to understand the brand aesthetics better is to look at the existing style guides and other visual elements of your brand like the website, logo, layouts, and marketing. These things will usually be the foundation upon which the brand's aesthetics builds.
Interesting Location 
Since it is street fashion photography, try to find an interesting location to do your shoot. The location should complement and enhance the subject of your photos, not take away from it. If the subject is wearing something bright and colorful, it may be better to find a simple location. If they are dressed in more muted colors, having a fun background can make the picture more lively. Some interesting places to have your shoot are rooftops, industrial areas, graffiti walls, or busy city streets. 
Lighting 
Lighting is important for street fashion photography because it has a big impact on the overall mood of the photo. For street photography, it is best to use natural lighting because it is free and easily accessible. Try to find areas with soft lighting. Also, avoid harsh lighting and shooting in the middle of the day because that can cause unflattering shadows. If the natural lighting is not enough, using a reflector can help to bounce light back onto your subject. This can help fill empty spaces and create more light. You could also shoot at night, depending on the aesthetic you are trying to achieve. Especially in the bigger cities, there will be a lot of street lights or billboard lights that can add to the photos. 
Getting Close to the Model 
When shooting street fashion photography, getting close to the model will produce more interesting and engaging photographs. A lot of the subjects for street photography are random people found on the street, so it is important to be considerate and respectful of others. Before taking anyone's picture, make sure that you have their permission first. After all, the worst thing that could happen is that they say no.
Focus on the Details
Focusing on the details is a great way to add depth to street fashion photography. When shooting, look for interesting details about the model's clothes, accessories, or makeup and try to capture that. When you are trying to capture the small details, you should use a macro lens because it will allow you to zoom in and capture the little details.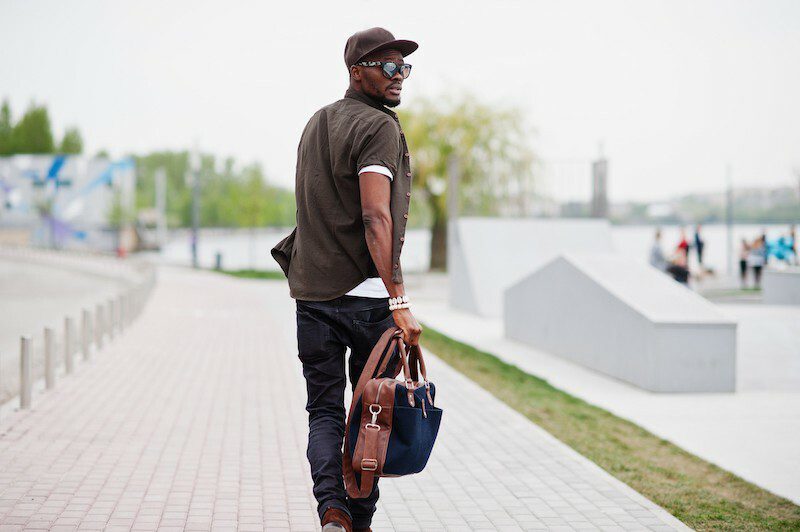 Experimenting 
Experimenting with your photographs will help you produce unique and eye-catching images. Don't be scared to experiment and see what suits you and your photography style the best. One way to do this is by playing with colors, either with your subjects or the background you are using. Or you could try black and white photos, which will give your photos a timeless and classy look. It can also bring out more texture in the environment or the model's clothes.  
Also, try experimenting with different angles and lenses. Shooting from different angles can create a more engaging photo. To develop a distinctive perspective, experiment with shooting from various heights or locations. Another approach is to use different lenses, depending on what you are trying to achieve. 
Diversity 
Street-style fashion is different for everyone. It is about their personal expression of fashion, so make sure that is shown in your photos. Make an effort to take pictures of people of various body types, races, genders, and ages. Look for people wearing interesting clothes that reflect other ethnicities. 
Try to take pictures in several different neighborhoods because every area will have its own distinct culture and sense of style. When taking pictures of people, make sure to embrace their individuality and try to be inclusive. You should encourage people to express themselves how they would like. Diversity in street fashion photography is about displaying a variety of viewpoints and trends as well as accepting and embracing everyone's differences.
Popular Street Fashion Photographers 
In recent years, street fashion photography has grown in popularity. There are many talented photographers who specialize in these areas that you can use as inspiration. Here are some cool street fashion photographers to look out for: 
Tommy Ton
Tommy Ton is a Canadian fashion photographer best known for his street-style photography. He started a blog in 2005 called Jak & Jil which played a prominent part in his raise to fame. Through his blog, Ton became known for his candid photographs of street fashion on the streets of major fashion hubs such as New York, Milan, and Paris. Ton's attention to detail, use of vivid colors, and talent for capturing the essence of his subject's personalities through their dress choices define his work. He has worked with high-end designers such as Gucci and Dior. You may have even seen his work in magazines like The New York Times and Vogue.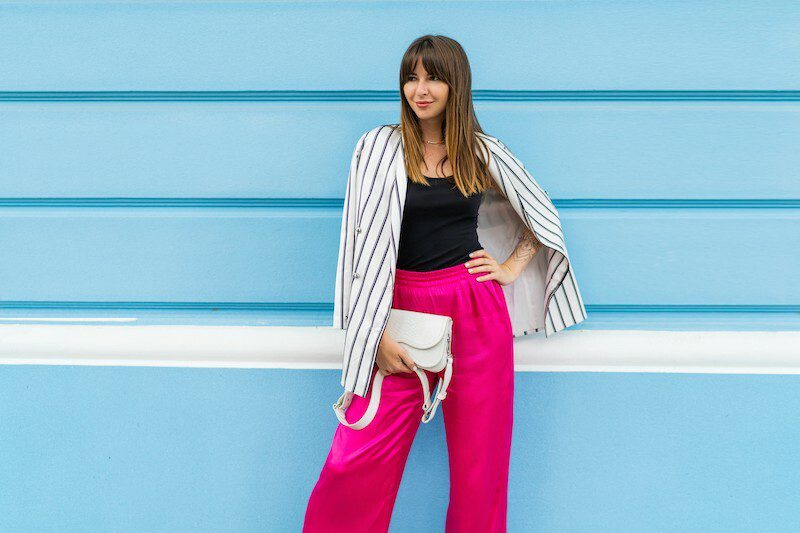 Phil Oh 
Phil Oh is a Korean-American fashion photographer and the founder of the blog Street Peeper. He started photographing street style in 2006 and has since merged as one of the most notable street fashion photographers. Oh's photographs are known for emphasizing uniqueness and diversity. Through his photos, a variety of trends, ages, sizes, and backgrounds can be found. He has worked as a fashion editor, stylist, and judge for the television program America's Next Top Model in addition to his photography career. You can see Oh's works in publications such as Harper's Bazaar, Elle, and Vogue. He has also worked with well-known luxury brands such as Fendi and Swarovski. 
Adam Katz Sinding
American fashion photographer Adam Katz Sinding, also known as Le 21ème, is based in Copenhagen, Denmark. Sinding started his fashion photography career as a runway photographer but soon turned to street-style shooting. In order to display his work, he started the blog Le 21ème in 2008. Sinding is renowned for his ability to capture the atmosphere and excitement of fashion week events all over the world through his candid and raw style of photography. He has worked with companies including Louis Vuitton and Adidas. 
Finding Local Photographers
There are several different ways to find local photographers: 
Online Search
A quick and easy want to find local photographers is to do an internet search. Go on any search engine and type something like "fashion photographers near me."
Social Media
Most photographers nowadays will showcase their work on their social media profiles. Using various hashtags on LinkedIn, Facebook, or Instagram can easily help you find a locate photographer.
Local Fashion Events
Especially in the bigger cities where street fashion is very popular, there is always going to be some kind of fashion event going on, such as exhibitions, runway shows, or a fashion show. You can interact with the photographers who cover these events.  
Referrals 
Ask friends, family, or coworkers about any local fashion photographers they may know. Word of mouth is an effective way to expose you to new things, and if it is coming from someone you know you would be more willing to trust it.
After you have put together a list of potential fashion photographers, do further research on them. You should look at their website and other past work to determine if their style aligns with what you want.  
Street Fashion by Area
Street style is a reflection of the various cultures and styles found in urban areas all over the world. Fashion allows people to celebrate their individuality and express themselves however they want. Street style can be seen anywhere in the world. Some cities known for their vibrant street-style scene include New York City, London, Tokyo, and Milan. These cities are just a few examples of where street style is popular for its thriving culture. But, street style can be seen anywhere in the world where people express their sense of style through their clothing choices. 
It can be difficult to take good street fashion photos. At SEO Design Chicago, we offer fashion photography services for you to get the best fashion photographs for your business.
FAQ:
What is street style?
What do brand aesthetics have to do with fashion photography?
Who is Tommy Ton?
Why should I focus on the details when taking photos?
How can I find a local photographer?