To capture stunning aerial views, drone photography takes simple images to the next level. Since there is a high demand for these high-quality photos, starting a drone photography business can be profitable if executed properly. The ultimate goal is to take a hobby or side job into a thriving career as a professional drone photographer. To determine if starting a drone photography business is for you, consider these pros and cons before you begin. 
Developing a Plan
Before getting into the pros and cons of starting a drone photography business, there are a few mandatory steps to consider. As is true with any business, drafting a plan for the future of your business is essential. The most important details to include are the goals for your business, what technology you seek to start with, and ways to market your business. If you are also curious to know how to make money with drones, keep reading this guide. Here is a list of essentials to have when moving forward with developing the plan for your business.
Create a powerful social media presence by posting your portfolio of drone photography, and build connections with local businesses and companies through posts

Be available for bookings by keeping an updated list of prices, and special packages, and building your brand's credibility

Finalize your business's name, brand logo, and ideas for how to advertise on social media platforms

Invest in online financial resources to track sales and analytics 
After starting a drone photography business, there are many industries or types of customers you can provide your services. A few examples include real estate, weddings, sporting events, and outdoor parties or events.
Researching the Market 
If you are already experienced in freelancing as a drone photographer, then you will understand the paying rates per package. Depending on your quality of work and area of expertise, you should research your rates compared to those in the same market. Whether other companies are local or are just an example of the typical rates, this will give your business insight into how to keep your prices competitively low or right on target. There are many areas to specialize in, so researching them will give you more opportunities to expand. Niche areas can include real estate, weddings, television/media, agriculture, and other prospects. Though the pool of areas is wide, if you are a beginner, your main goal should be to find and obtain clients. Growing a business from the ground up requires a team, but if you are on your own, consider the communication skills required to successfully book clients. 
Drone Laws in Your Region 
Unlike a typical photoshoot, drone photography requires you to obtain licenses and permits in order to operate. Whether they are for commercial or residential use, you will be required to gain a certification, register your device, and adhere to specific limitations. Every state has its own laws, so be sure to research them. It would also be in your best interest to go online and do research regarding these laws and limitations just to save any hassle in the long run.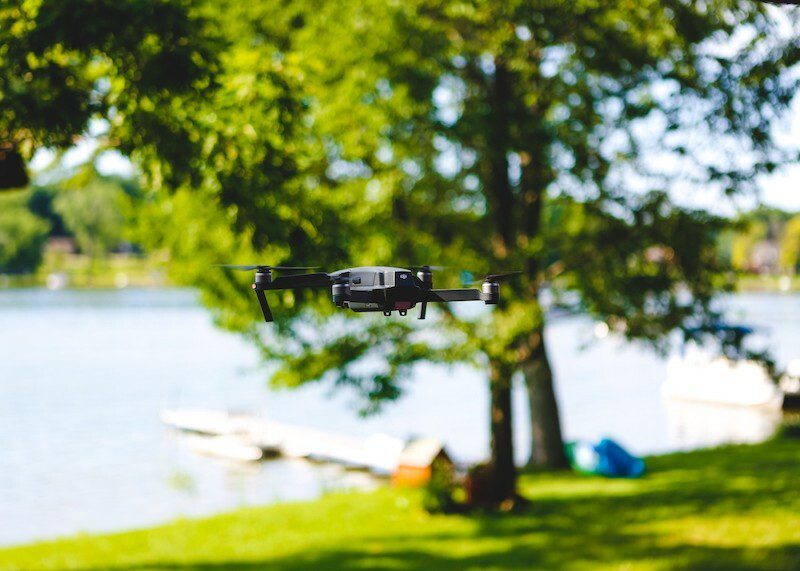 Pros of Starting Your Own Drone Photography Business
Starting a new business venture is exciting. After you are finished planning and have a concept of where you want to take the next steps, you should assess the positives moving forward. After all, this should be an enjoyable experience for those passionate enough. 
Set Your Own Prices and Schedule
Consumers today always do their due diligence in comparing prices for photographers. Proper market research will give you an idea of what hourly rates you should set for your own business. Most drone photographers can make anywhere between $50-$400 an hour depending on the project and area of work. One advantage of running your own business is that you can decide on what type of work you want to do, allowing you to have significant freedom in your career. After creating a schedule and booking system through your website, you will be able to work on your terms and at your own rates. 
Enjoy Working With New Technology
The ability to be creative and learn new things is a major pro, especially for the tech wizards out there. If you find joy in working with new camera devices or editing with fancy software, drone photography may be a perfect avenue. Overall, handling a drone can be an enjoyable experience. Seeing the pictures taken and then getting the final product is a rewarding process. 
Rewarding Aspect of Working With Clients
Drone photographers have the ability to conduct their business with clients of their choosing. So, for example, if you have a strong attachment to nature, getting to work with a national park could be incredibly rewarding and satisfying.
Learn How to Make Money With Drones
Whether you bought a drone for personal use or were gifted one, such expensive devices can turn a profit. Many industries benefit from the breathtaking images produced by drones, specifically teams, and departments within them. It is unlikely for you to start a business and have immediate success, but by showcasing your work to the public, you open the door to opportunity. Despite the uncertain outcome of starting this venture, you will be able to learn how to make money with drones and photography, an evolving industry.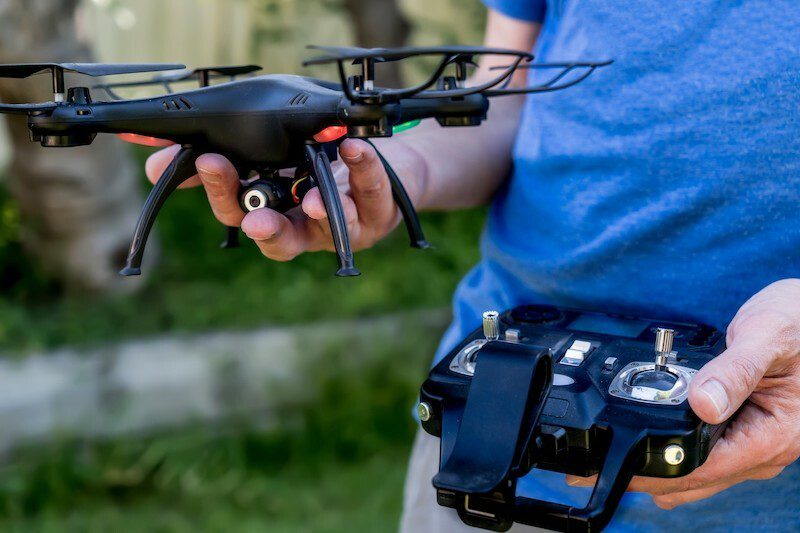 Cons of Starting Your Own Drone Photography Business
Aerial photography and videography have become popular markets as the demand has increased over the last few years. Startup costs are much cheaper than other businesses due to photography being a mobile business. While profitable, starting this business can lean towards the higher end of costs, especially if you do not already own drone equipment. With many variables to consider, pursuing this business can have a couple of setbacks before finding instant success. 
Equipment and Additional Costs 
A major con of starting a drone photography business is that the costs can add up over time. Expensive technology, devices, and editing software add up. As a professional, you should have backups of all cameras and resources (if you can afford it). You should regularly inspect your drone and have backup batteries or pieces in case of damage while flying. Photographers should consider getting insurance to cover the costs of replacing drones, as well as if any accidents occur. 
Owning a drone before starting your business and improving upon your equipment and quality is also a great idea when beginning. This option will also be more affordable in the long run. If you are someone who is less experienced with operating a remote-controlled device or drone, there may be life-threatening risk factors that go along with it. Paying extra for insurance is a nuisance, but will save you from liability issues. The prices of quality laptops that can run editing programs are also needed to deliver high-quality images from aerial photography. While marketing and advertising can be a creative and innovative way to gain new clients and bring traffic to your brand, they can be considered a con cost-wise. 
Liabilities
If you are required by law to receive permits to operate a drone, then it should be expected that there could be a high liability level. When not operated properly, drones can easily crash into nearby obstructions. By law, drones should not be flown above 400 feet, as that can create the risk of collisions and accidents with aircraft. There is also a possibility of your equipment or drone breaking down due to it being old or needing replacement parts. 
Inconsistencies Within the Market 
Every market has its ups and downs financially, and there may be months or seasons where bookings take a dip. Such inconsistencies can be stressful for the business owner. As long as you have developed a business plan and have conducted proper research before starting, you may be able to avoid surprises.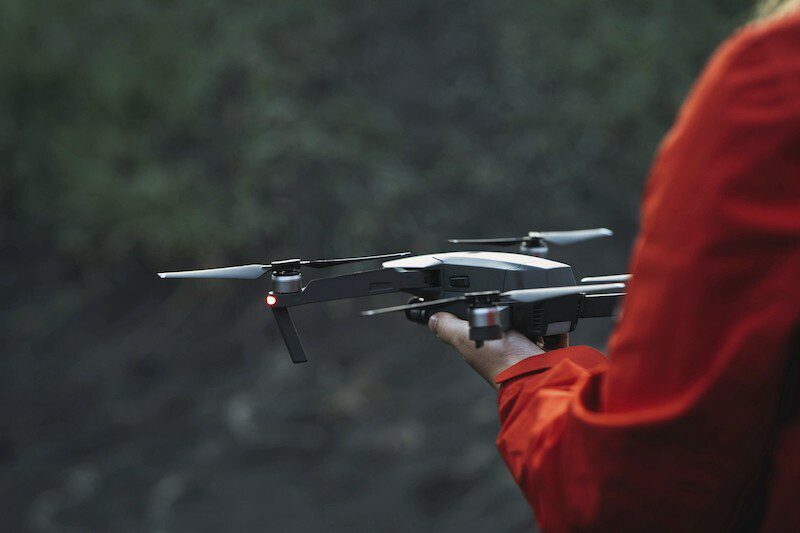 Finding Drone Photography Near Me
It is always best to establish your business's name, brand, and image if you are planning on starting a drone photography business. Professional aerial photographer services will not be as common to find as regular photography services. Still, you should be able to find specialists by state or by city. 
Market Your Drone Photography Business With SEO Design Chicago
In short, there are many pros to starting a drone photography business. If you find that starting a drone business is too stressful and demanding work, there is nothing wrong with enlisting the services of other professionals in the industry. The process will vary for every photographer no matter how much preparation beginning the business takes. You can pivot to other photography practices and use stunning aerial imagery to help make your business stand out.
If you do take the plunge into starting your own photography business, SEO Design Chicago is here to support your digital marketing needs. We can help with website design, search engine optimization, digital advertising, and so much more. Get in touch with us today to learn about our services!
FAQ:
Why should I do market research before starting a business?

How much do drone photographers make?

Are there regulations for drone photographers?

What are the benefits of drone photography?

What are the downsides of drone photography?