Café Marketing & Advertising
SEO Design Chicago works with cafes in Chicago and across the country to advertise their lattes, iced coffees, scones, and other offerings. We help your café stand out among the rest of the competition with our expert digital advertising services.
Pay-Per-Click Advertising for Cafes
Pay-per-click ads are a cost-effective way to advertise your café. When someone searches for a café in your area, we help you show up as a top result with a PPC ad campaign.
Facebook Advertising for Cafes
Facebook ads are another excellent option for cafes. Facebook allows localized targeting, which helps us target patrons in your own neighborhood and bring them into your café or coffee shop.
Instagram Advertising for Cafes
Instagram is the perfect platform to showcase the offerings at your café. Whether it's a croissant or a latte, we create Instagram ads featuring your menu to fill up the seats in your café.
Content Creation for Cafes
SEO Design Chicago creates original content for cafe websites. Your cafe's website needs to feature much more than just your menu. If your goal is to boost your search ranking, you need plenty of custom content for your cafe's website. Our team of professionally trained, college-educated SEO writers can write content to help attract organic search engine traffic to your website, and into your cafe's seats.
Social Media Content Creation for Cafes
SEO Design Chicago creates profiles on social media platforms like Facebook, Instagram, Twitter, and more to connect with your customers. Our social media team specializes in social media content creation for cafes.
Café Website Content Creation
Our writers can write café-specific customized content for your website where you can share news and updates about your café, and other relevant blog articles about your coffee and menu. We help your website rank for relevant keywords.
Web Developers for Cafe Websites
You need your website to run as smoothly as your coffeemaker in order for your cafe to succeed. SEO Design Chicago's professional web developers and web designers have successfully launched new websites for cafe clients across the U.S. Or, we can redesign your existing website to improve user experience and attract more cafe customers.
Local SEO Services for Cafes
SEO Design Chicago provides Local SEO Services for cafes. Local SEO is one of the most important marketing services for cafes to attract new local customers. We helped one local cafe promote their new location and create a compelling SEO and advertising campaign with astounding results.
Local Search Rankings for Cafes
The café and restaurant industry is very competitive. Your local search ranking is very important as a café. When someone searches "café near me" or "coffee shop near me," we help ensure that you are listed in the top results on Google.
Online Business Listings for Cafes
Your café needs to be listed on all relevant local guides and listings in order to be found by more clients. SEO Design Chicago will make sure your information is correct across all your listings.
Google My Business for Cafes
Every café needs to have an optimized and regularly updated Google Business Profile. We will claim and verify your page, and professional photos, and feature plenty of information to attract new patrons to your café or coffee shop.
Bing and Yahoo Local for Cafes
We don't skip any steps! We also ensure that your cafe is listed on Bing and Yahoo Local, so you don't lose out on any business.
SEO for Cafes
Every cafe needs search engine optimization services. SEO for Cafes includes:
On-site Optimization
Ongoing Quality Content Creation
Off-site Authority Building
Backlink Strategy for Cafes
SEO Analysis for Your Cafes
In order to create a custom SEO strategy for your cafe, first we need to ascertain your website's current search ranking. This means conducting a thorough SEO Analysis of your site.
SEO Services for Cafes
Next, we create a custom SEO plan for your business including ongoing quality content, using on-site optimization, and speeding up slow websites. We will address any issues we find during our analysis, then work on building content and your site's ranking.
Link Building for Cafes
SEO Design Chicago earns you high-ranking backlinks and positive mentions from other websites and local publications.
Cafe Marketing and Cafe Digital Consulting Services
SEO Design Chicago provides marketing and digital consulting services for cafes. This includes providing you with transparent and extensive reports featuring several KPIs (key performance indicators) like keyword rankings, views of your post, phone calls received, and more. We also monitor your website's performance on a daily basis and keep an eye out for anomalies, hacks, Google penalties and more.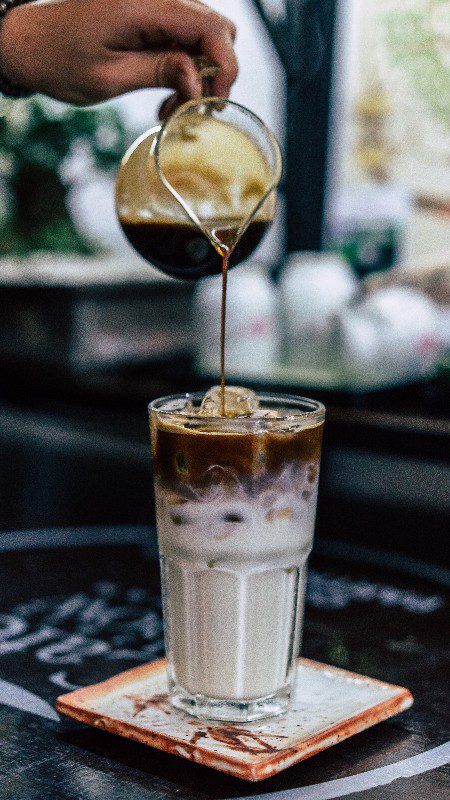 Café Social Media Analytics
SEO Design Chicago constantly monitors the performance of your social media platforms with the latest tools to determine the best times to post and how to advertise successfully for your café.
Café Web Analytics
We also continually optimize your website and pivot your campaign to keep up with the latest Google algorithm updates, so you can stay ahead of the café competition.
SEO Design Chicago is the Best Marketing Agency for Cafes
With a café on every corner these days, it can be hard for many cafes to stay in business. SEO Design Chicago is the best marketing agency to help cafes succeed. Our team can help you achieve your highest search ranking yet and fill your café seats with new and returning patrons! Contact us today to receive a custom café SEO strategy.
free seo analysis
Cafe Marketing Resources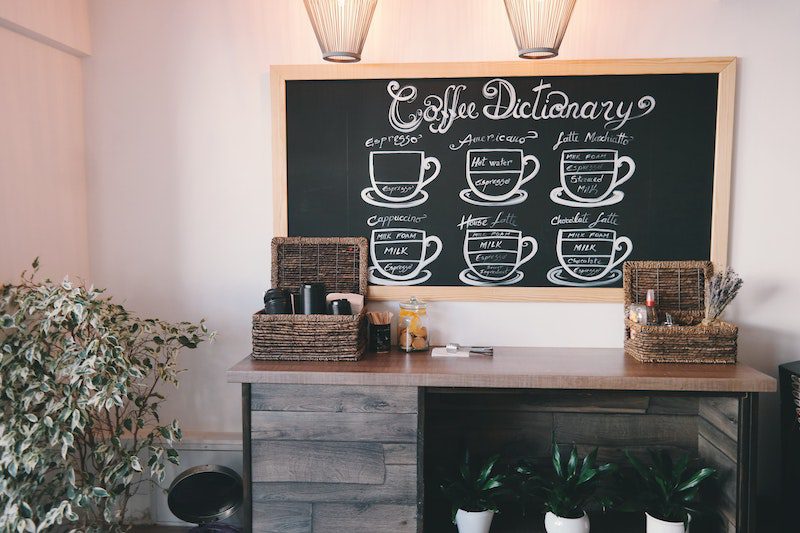 Have you ever thought about what your customer experiences as they watch the barista handcraft [...]