Have you ever thought about what your customer experiences as they watch the barista handcraft their latte, adding pipping hot coffee to the cup, and then adding intricate latte art on top with a dash of cinnamon? Many others who aren't even present in your coffee shop have experienced or imagined this same scenario! Whether an in-person witness or watched a live feed of that same barista making the latte via social media, that individual was exposed to your coffee shop through specific marketing means. Suppose you are contemplating how marketing coffee on social media will work to your advantage. In that case, this article will discuss the techniques of coffee shop social media, the best platforms, and how to stand out in your field.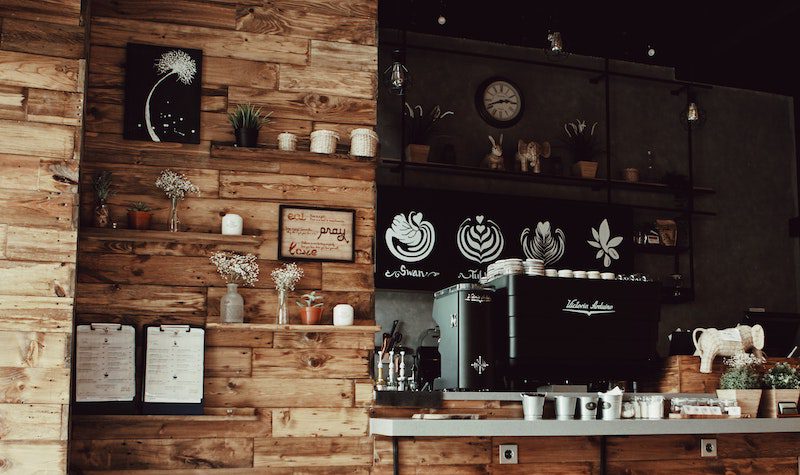 Coffee Shop Social Media
Successful coffee shop social media pages depend on many marketing techniques, such as social media management, strategy, and branding. Read through the following methods to learn how to establish these techniques in your marketing campaigns. 
Social Media Management
Social media marketing for small and local businesses like coffee shops involves social media management, reputation management, and industry-specific marketing techniques. While you can easily implement similar strategies for marketing coffee shops as you do for larger businesses, you should modify some strategies better to target your localized audience and local business opportunities. How well you effectively leverage social media to benefit your industry depends on the lens through which you produce content. Ideally, you would adopt a social media user's perspective to target specific SEO, preferred types of content, and a stellar brand voice. 
Social media management refers to creating, posting, and using analytics for content dedicated to your socials. It often involves integrating B2B and B2C marketing into your social campaigns. Marketing coffee shops may include partnering with other local, small businesses or interacting with niche or general groups of consumers. Engagement with your audience and participating in social listening is vital to maintaining a well-balanced social media page. 
Strategy
When determining the direction of your brand, developing a creative and realistic strategy is one of the most essential aspects when marketing coffee shops. Before forming your plan based on timeline and budget alone, consider what key goals you would like your business to achieve and then prioritize from there. For instance, your goals through using coffee shop social media might include:
Boosting traffic to your website

Creating your own coffee social media mobile app 
Then, set more measurable goals. You might refine the previous goals: earn X number of followers a month or gain X number of likes, comments, and shares per weekly post. These measurable goals are KPIs or key performance indicators which assist first-time social media users in achieving realistic objectives.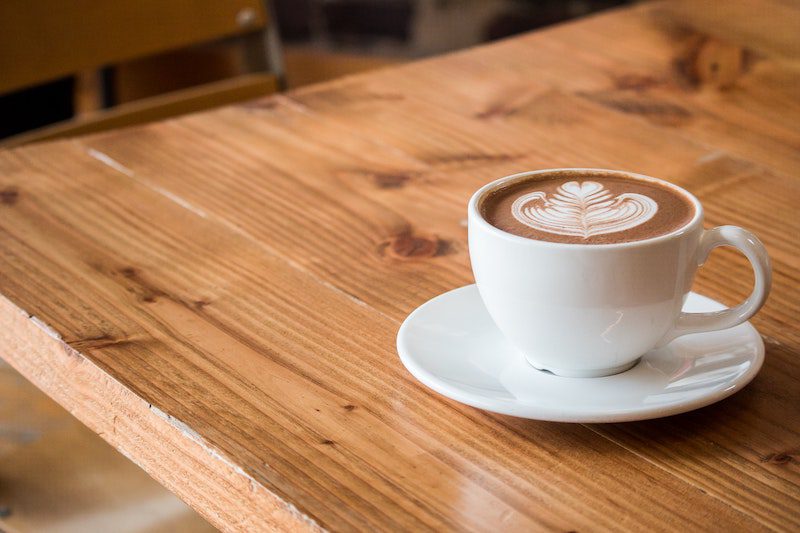 Branding
Once you have considered the most effective strategies for leveraging social media, ensure you format your brand to help you achieve your set KPIs. 
Establishing a clear brand voice remains one of the most vital aspects of marketing for any business. Authentic branding, tailored to your company's goals, motto, and image, provides transparency for the target audience. A consistent brand identity with constant social media advertising conveys a reliable and relatable company. 
When crafting your unique brand, know your customers. Local, repeat customers will generate your daily revenue for most coffee shops. These customers form the majority of your target audience. Therefore, appeal to your customer through multiple offerings, such as free Wi-Fi, comfortable lounges, and consistent posts about your brand on social media. As one of many marketing ideas for coffee shops, it does not hurt to post your brand's unique in-store features on your social media. 
Marketing Ideas for Coffee Shops
After developing a strategy and identifying your desired brand image, brainstorm potential marketing ideas for coffee shops on social media. Some tried and true ideas include:
Local SEO

–

Local SEO

refers to local search engine optimization, which uses keyword ranking to increase your business' digital media rank in consumer search results. Whether through blogs, hashtags, or social posts, local SEO use will likely push your brand higher in the rankings. 

Social Media Advertising

– In addition to letting your content speak for itself, ensure you invest in advertisements. To leverage social media to its fullest effect, take advantage of the advertising on your social platforms. For example, YouTube, Facebook, and Instagram all have in-place or PPC (paid-per-click) ads that enable you to target your audience further. You only pay for these ads once a potential consumer clicks on them. 

Use Comment Management

– Comment management, a specific form of social media management, often goes unnoticed when developing coffee shop social media strategies. Comment management refers to managing likes, shares, and comments posted by social media users on your socials. A majority of buzz around brands actually occurs in the comments section. So, demonstrate your brand's personality and interact with users in the comments section.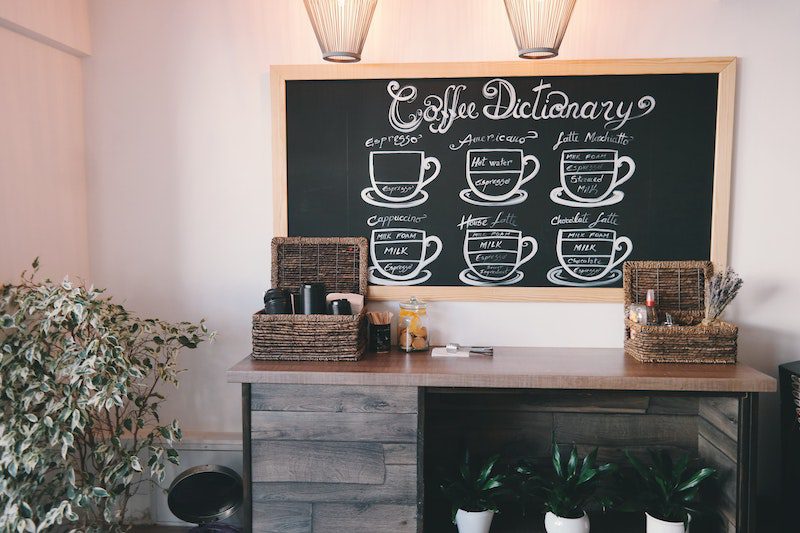 Platforms for Marketing Coffee Shops
When deciding how to leverage social media for marketing coffee shops, you should consider what content to post and which platform will offer the most business exposure. 
Planning and Publishing Content
When generating marketing ideas for coffee shops, consider what kind of content entices your target audience on social media. When creating content, remember two key details – relevancy and consistency. You have intended to center your brand around all things coffee. Therefore, posting about the latest NFL game or farmers market does not meaningly contribute toward your shop. Additionally, social media is a rapidly evolving industry, and our attention spans are growing shorter, so you should post content in a frequent, timely, and relevant span to achieve the highest audience engagement with your brand. 
Pinterest
Pinterest remains a beneficial platform for marketing coffee shops as it focuses on visuals. With the rise of elaborate latte art and enticing coffee cups, Pinterest offers endless ways to create, share, and recreate the products in images posted on the platform. You just pin (or like) your preferred images and easily categorize them into an album using the platform's organization tools. Pinterest pairs the visual component with an experience – best for mood boards, shared recipes, and event planning. With the heavy emphasis on Pinterest allowing users to create a certain aesthetic, it is the perfect platform for coffee shops that often also wish to develop specific vibes within their shops. 
Instagram
Like Pinterest, Instagram prides itself on its visually aesthetic content and features. Unlike Pinterest, Instagram has many more features that would benefit small or large businesses. Instagram aims to increase your brand's visibility through direct messaging, live feeds, comment management, and ads features. Users often watch live videos 10 – 20 times longer than pre-recorded content. For example, you may use the live feed feature to demonstrate the intensity or simplicity of your latte art or generate buzz around the moody aesthetic of your shop. As this is a mobile-oriented social media app, you must be confident in your ability to stay relevant to your audience, stay on trend, have an eye for detail, and create mobile-friendly content. For your coffee marketing plan, ensure you delegate resources to use Instagram for your business as effective content creation can sometimes quickly turn costly.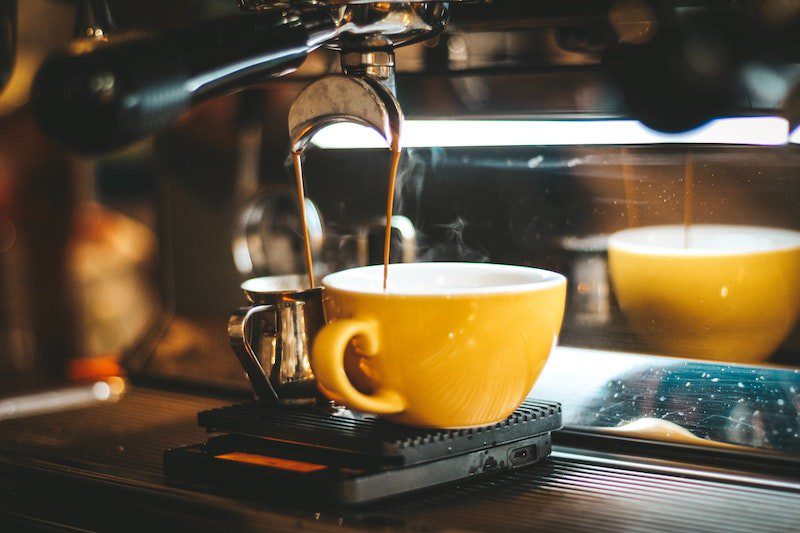 Twitter
Twitter keeps users in the know regarding trends or conversations within your industry. The platform is handy for quick updates – such as a quick "daily roast" update (yes, pun intended) – and sharing blog post links. Since many coffee shops are small businesses, there may be better options than Twitter when choosing social media platforms. However, if you have a strong brand voice and reach, Twitter will increase the reach of your business.
YouTube
There are significant advantages to integrating a video-centric platform into your coffee shop's social media strategy. With users' ability to view, rate, comment, and share videos, YouTube can create quite the buzz around your business. An affordable option, this platform offers low-cost advertising opportunities compared to other platforms. However, unless you have a tech-savvy employee with spare paid time on their plate, it's best to divert your resources to one of the other visually focused platforms like Pinterest or Instagram. 
Facebook
Facebook ad campaigns allow you to target the specific age, gender, and geographic location of your targeted audiences. A customizable and more personable platform, Facebook lets you spotlight information such as your business' website link, contact info, types of coffee and pastries provided, and the mood of the coffee shop. Using Facebook's filtering tools, you can target and attract potential audiences to your social page.
Support Small Businesses
While the advice provided in this article will benefit any business level, it's geared towards generating marketing ideas for local coffee shops. Your business will thrive with social media marketing by implementing effective social media management, targeting specific platforms, posting original content, and avoiding overused marketing strategies. 
However, we understand that using social media may seem daunting, especially when implementing it for business purposes. We highly recommend partnering with experts in coffee shop social media for first-time users who are also attempting to grow their business to a larger scale. For local Dallas coffee shops, partnering with SEO Design Chicago in Dallas will always produce the best results, as these firms are most familiar with your area. SEO Design Chicago will consider all marketing techniques to ensure a positive social media experience for you and your consumers. 
FAQ:
What is social media management?

What are the goals of social media marketing?

Why is comment management important for coffee shops?

How can Facebook help advertise my coffee shop?

Is Twitter beneficial for small businesses?