Marketing for Painting Services
SEO Design Chicago has provided digital advertising services for painters and painting companies in Chicago IL, across the U.S., and in Canada. Skip simply handing out business cards and instead let us design a custom ad campaign for your painting business. We have experience working with both residential and commercial painting companies to attract more clients and grow their businesses.
Pay-Per-Click Marketing for Painting Companies
All painting companies should include pay-per-click advertising in their advertising budget. SEO Design Chicago has helped several of these painting businesses create pay-per-click advertising campaigns. If you are already running PPC ads, we can audit your campaign. We create a custom landing page for your painting company that helps convert more customers.
Facebook Advertising for Painting Companies
Another advertising option we recommend for painting businesses is Facebook ads. Facebook allows you to make creative ads for your painting services where you can target your audience specifically, whether you're looking for residential or commercial clients.
LinkedIn Marketing for Painting Companies
SEO Design Chicago also recommends that their painting clients consider LinkedIn advertising. LinkedIn is an important marketing platform for painting companies to showcase their services. Many of our clients love to utilize LinkedIn advertising.
Content Creation for Painting Services
SEO Design Chicago has experience creating plenty of original content for our clients who have painting websites. If you want to improve your search ranking, original content is important. Our staff of professional writers trained in SEO can write custom content for your painting website. We specialize in creating content that will help your website rank higher on search engines and beat all the other painting services out there.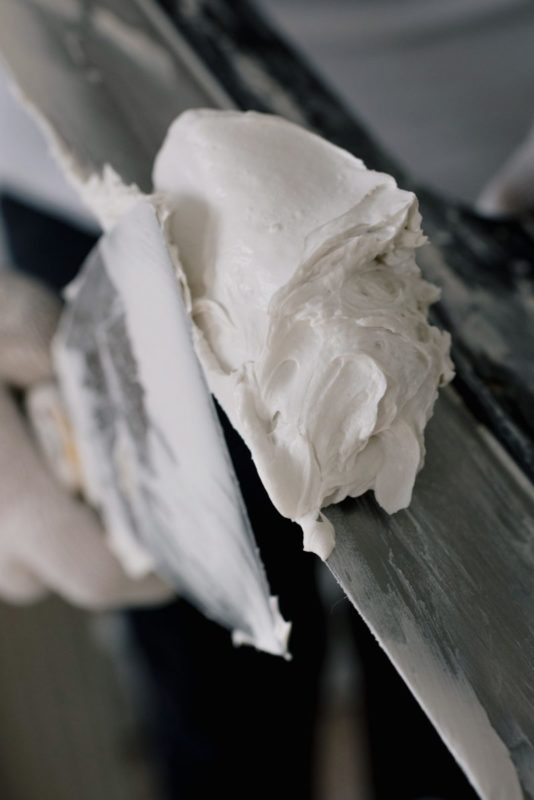 Social Media Content Creation for Painting Companies
Every painting company needs to be on social media. Social media provides you with an opportunity to show off your past projects. It is basically free advertising for their painting company! Our team can create special content for your painting company's social media platforms, like Facebook, Instagram, and LinkedIn.
Painting Website Content Creation
One issue we see with several of our painting clients when they come to us is that their websites have generic and unspecific content. SEO Design Chicago can create specialized content for your website that is specific to your own painting services and needs.
Blog Writing for Painting Companies
SEO Design Chicago can create a blog that is regularly updated and optimized for search engines just for your website. Our professional writers write timely and evergreen blog content on the painting industry to help you obtain more clients.
Web Developers for Painting Contractor Websites
SEO Design Chicago's web design experts can build your painting business a brand-new custom website, or add new pages of content for your existing website. If your website design needs some work, we can create a mobile-friendly and usable site for you.
Local SEO Services for Painting Companies
One of the keys for success for painting companies is Local SEO. Every business should use a Local SEO company. We offer professional Local SEO services for painting businesses, no matter where you're located. We help you own your local search area online with our SEO strategies. We start by evaluating your current position in the market and checking out your competition. Local SEO generates leads for local businesses. SEO Design Chicago helps your Local SEO improve with local search listings, Google My Business, and more.
Local Search Rankings for Painting Companies
Local SEO ranking is very important for painting companies. If your local SEO ranking is low, potential customers looking for painting services won't find your website when they search for painting companies in their area. When someone is looking for painting services, your website needs to be the first one they find. SEO Design Chicago can help you achieve a higher local search ranking with local SEO.
Online Business Listings for Painting Companies
There are many relevant online business listings for painting companies. Is your painting company listed on all the local online business listings? Google still takes business listings into account when determining search ranking. It's important that your lists are consistent across the internet. SEO Design Chicago can help improve your existing business listings and create ones that you still need. This will help potential clients find your painting services and also help improve your overall search ranking.
Google My Business for Painting Services
Every local painting company should claim their Google My Business listing and make sure their page is updated regularly and optimized for search engines. SEO Design Chicago makes sure your GMB page is complete and checked up on a regular basis. For example, your page should include all relevant details and contact information for your business, like your phone number.
Bing and Yahoo Local for Painting Services
Is your painting business listed on Yahoo and Bing's local pages, too? Don't neglect those search engines, or you could lose out on potential business. SEO Design Chicago will make sure every area of opportunity is covered for your painting company to find leads. Having pages on Yahoo and Bing can help you beat you the competition.
SEO for Painting Companies
Search engine optimization is extremely important for painting company websites. The most important components of painting SEO are:
On-site Optimization
Ongoing Quality Content Creation
Off-site Authority Building
Backlink Strategy for Painting Companies
SEO Analysis for Your Painting Service
Our company has helped several painting contractors with SEO problems. Our SEO Analysis will help us figure out how to help your website rank higher on search engines. We also provide you with a free estimate for how much our SEO services might cost.
SEO Services for Painting Companies
SEO Design Chicago has helped many of our clients rank higher on search engines by focusing on creating ongoing quality content, using on-site optimization, and speeding up slow websites. There are several issues we see regularly on painting websites that we can fix. We will help you to overcome any issues with your website and climb the search rankings.
Link Building for Painting Companies
You should be working on link building too! Link building for painting companies is an important part of the SEO process. SEO Design Chicago can find and fix any broken links on your website, and also add new quality links. Link building is a key SEO tactic.
Digital Marketing Consulting for Painting Companies
SEO Design Chicago provides digital marketing consulting services for residential painting and commercial painting companies. We can be the friend to tell you what is wrong and to offer guidance on how to fix it. Our staff uses a consultative approach and works with your business to correct problems, find solutions, and brainstorm new ways to help your company succeed. We can help you find more paint projects.
Painting Social Media Analytics
An often-overlooked marketing service is analytics. SEO Design Chicago not only provides social media management services, but also gives you analytics to back up our promises.
Painting Web Analytics
It's important to keep an eye on the analytics for any website. SEO Design Chicago can do the hard work for you and monitor your website's analytics and address any issues we see as they arise.
Marketing Analytics for Painting Companies
Just like there are lots of painting companies out there, there are lots of marketing agencies, too. But SEO Design Chicago has the necessary experience with painting companies to help your website achieve its highest search ranking yet.
Contact SEO Design Chicago today to learn how we can improve your painting company's marketing strategy with advertising, SEO services, and more!
free seo analysis
Painting Marketing Resources