Nonprofit Content Creation
Original content is critical for any website and an essential aspect of digital marketing for nonprofits. Even original content marketing can tracked, analyzed, and optimized by a digital marketing agency for nonprofits.
SEO Design Chicago has years of experience creating outstanding original content for a wide variety of industries. Outsourcing your content creation is one of the biggest benefits of retaining a marketing agency for nonprofits. With a staff of a dozen writers, we can create specific landing pages, blog posts, and unique individual content.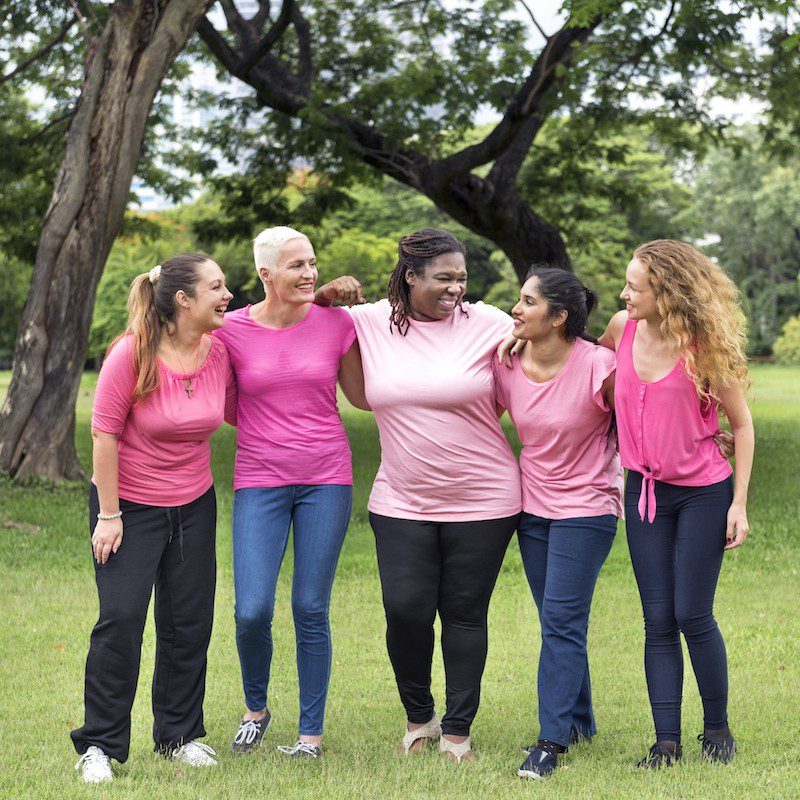 Nonprofit Social Media Content Creation
Social media platforms like Facebook and Instagram are essential tools for nonprofit organizations. Social networks give you the chance to share special events and future plans directly with your current and potential audiences. Social media content creation is an essential part of any nonprofit marketing campaign.
Nonprofit Website Content Creation
Specific page content is the backbone of your organization's website. Content creation is one of the most important digital strategies, because it improves your brand awareness and it helps your SEO in the long term. SEO Design Chicago has been creating custom content that will help your website thrive. We are a nonprofit advertising agency with the SEO experience to create the content that will have the greatest impact on your website.
Nonprofit Web Developer
A website's look and appeal should be reflective of the business that it represents. With the vast amount of cookie cutter websites that do nothing more than occupy a domain, many businesses fail to make a digital impact. Many of these websites are not even set up to accept online donations. SEO Design Chicago will create a custom award-winning web design for your business that corresponds to your company's mission.
Nonprofit Local SEO Services
Local SEO for nonprofits is tremendously important to establishing a footprint in the city. Local SEO is how you become found by your neighbors amongst your competition. Local SEO uses GPS information from a user's mobile device to optimize search results based on location. This is why it one of the most vital digital marketing strategies for any regional business.
SEO Design Chicago can help with your local SEO to produce a professional look and presence that helps you engage your community.
Nonprofit Local Search Rankings
Local search rankings are a great tool that can be used to make any nonprofit more visible. Local SEO for nonprofit groups consists of many different factors and some of them are more common than others. It is an essential part of any nonprofit digital marketing plan.
Nonprofit Online Business Listings
The benefits of business listings can go unnoticed in today's digital age. However, the importance of having updated and correct listings can not be undervalued. These listings are often the first, and perhaps only, chance your nonprofit has to be seen by the public. SEO Design Chicago has the capability and experience in nonprofit digital marketing to ensure all of your listings are accurate and complete.
Google My Business for Nonprofit
Google My Business for nonprofits is a unique opportunity to make your business' profile more visible. By using pictures and other content, you will outperform your competition. In addition, an incomplete profile is poor digital marketing for nonprofits that will draw unwanted and negative attention.
Bing Local for Nonprofit
Yahoo and Bing are often overlooked, but people still use these search engines as resources to find local nonprofits. In fact, almost 25% of searches in the US are done on search engines other than Google. By avoiding these avenues, you are doing yourself a disservice by not representing your business effectively. Taking advantage of Bing Local is an important strategy for nonprofit digital marketing.
SEO for Nonprofits
Even when operating on a small budget, SEO is crucial for any business to have an online presence. Quality SEO will bring your business' website closer to the top of search engine results. This certainly remains true for nonprofit SEO.
By taking advantage of keywords that have the most influence, SEO Design Chicago is a nonprofit digital marketing agency that has helped nonprofits succeed for decades. When you work on creating content for nonprofits, you need to think about local SEO and keyword optimization.
Nonprofit SEO Analysis
The SEO Design Chicago team is here to analyze your nonprofit's current SEO. An initial analysis is the perfect way to start building a solution for SEO for your nonprofit.
Nonprofit SEO Services
Some of the most common services that SEO Design Chicago will do for nonprofits includes graphic design, finding common bugs on web pages, and social media management. These have all been proven to attract the eyes of potential donors and inform them why they should further your cause with their money. We are experts at both creating an initial SEO plan or updating a current one with the goal of getting your nonprofit found higher in Google results.
Link Building for Nonprofit
Link building is a very effective tool that is often overlooked by nonprofits that are busy with their day-to-day operations. Mentions in Chicago Mag, One Good Deed Chicago, and other news sites are prime opportunities to get the word out about your organization. SEO Design Chicago is a nonprofit marketing agency that can help you increase your online visibility with more links on relevant pages.
Nonprofit Consulting
Sometimes you need to make a change in nonprofit marketing consultants, but you may not be certain what you need. SEO Design Chicago is a nonprofit marketing consultant that has the experience and tools to make the right recommendations for you.
We have served as consultants for small start ups, medium-sized companies, and Fortune 100 businesses. Whether you are searching for a facelift for your website or a new marketing approach, we can help you with these goals and create the best nonprofit ads campaign for your company.
Social Media Analytics for Nonprofit
Social media analytics for nonprofits are a treasure trove of information and data. Nonprofits who rely on donors for funding will benefit from the data available from their Facebook page, Instagram, and so forth. Facebook and Instagram analytics can be confusing for the layperson, but SEO Design Chicago is here to translate these analytics into results.
Social media outlets are one of the most common ways for people to discover nonprofits in today's world. Call us to make sure that your nonprofit ad campaign will let people know what makes your cause special and how they can help.
Web Analytics for Nonprofit
Google Analytics for nonprofits is a necessary tool to help optimize your website and understand user behaviors. The information that Google Analytics provides is extensive. While the data may seem overwhelming to some people, SEO Design Chicago has the experience to interpret the data for you and ensure your are not wasting your marketing efforts. SEO Design Chicago is here to find out how we can turn this seemingly confusing information into future funding.
Marketing Analytics for Nonprofit
Marketing for nonprofit companies is not always the easiest task. We have experience with nonprofit consulting in Chicago and elsewhere to create the best nonprofit ads for your organization.
It usually takes a few tries to find the best approach to your digital marketing campaign. However, it may not be so simple to figure out which attempt is actually functioning the best and bringing in the best ROI. Even the best nonprofit ads need to be adjusted over time.
SEO Design Chicago has the tools and the knowledge to help guide you to the best results. Consequently, you can focus on which strategy is most effective at bringing new donors. SEO Design Chicago is a nonprofit digital marketing agency that understands that every nonprofit's needs are unique and we are glad to help you with what works best for you.
free seo analysis