Are you part of a nonprofit organization? If so, let us ask two more questions. The first is do you have 501(c)(3) status by the IRS? If you answered yes, keep reading. We suspect you're always looking for ways to cut costs so you can funnel money into your cause. Here's the other question: Are you a school, university, hospital, or healthcare organization? If you answered no, keep reading (and even if you answered yes, just read this for your own good). If you work with a nonprofit that is not a school or involved with healthcare, read this closely. You can probably get free digital advertising through the Google Grant program. This program means Google can provide up to $10,000 per month of free advertising for qualifying nonprofits that are 501(c)(3). 
You read that correctly – $10,000 every month.  You just have to meet the qualifying nonprofit status in your country, and you can't fall within education or healthcare areas.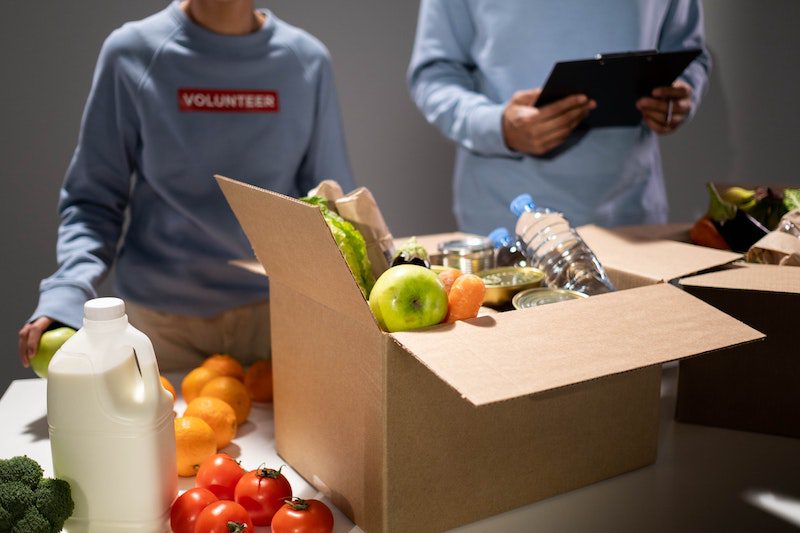 Why Do Nonprofits Need Google Ads?
If you are like many nonprofits, a lot of your income probably comes from fundraisers, crowdsourcing and private donations. But Google Ads is a great way to find even more people willing to contribute their money (or time in terms of volunteering) to your organization or cause. They also help drive brand awareness.
According to the Harvard Business Review, Google Ads can work very well when it comes to increasing brand awareness and sales, as long as the ads contain the right words and content. That's why many nonprofits use third-party vendors, like SEO Design Chicago, to create and manage their Google Ad campaigns. 
What Are Google Ads?
Google Ads is a product that you can use to promote your business, help sell products or services, raise awareness, and increase traffic to your website. They appear at the top of search engine results pages (SERPs) after a person enters certain words into the search bar. Google offers a variety of different ways people can see your nonprofit's ad, including displaying: 
Your website name, URL, and a short description of your organization under the word "Sponsored"

Running your ad with a corresponding image when people check their Gmail

Showing any products your nonprofit may sell when people search in Google Shopping

Running video ads in the middle of or at the beginning of a video someone clicks on through Google videos
How Does the Google Grant Program Work? 
First, you have to be sure you meet Google's eligibility requirements. These vary by country. In the United States, an organization must be recognized by the IRS as a tax-exempt 501(c)(3) organization formed for charitable, educational, religious, literary, scientific, or other tax-exempt purposes. Regardless of the organization's base country, Google doesn't provide grant money to organizations or departments sponsored by governments, hospitals or healthcare groups, or schools or universities, even private ones.
We realize this may seem conflicting. So our advice is this – apply if you think you're close to these categories. Once Google verifies you meet their requirements, you can apply to get up to $10,000 per month in credits for Google AdWords.
What Is the Process to Apply for Google Ads Grant Management?
Within a few weeks, you can take advantage of up to $10,000 per month in credits for Google AdWords. Here's how the Google for NonProfits system works:
Make sure you don't waste your time by taking a closer look at Google's eligibility requirements.

Visit Google for Nonprofits and click Get Started. If your organization already has an account, you'll be prompted to request access.

Most requests take 2-14 business days to review. Google does not review applications itself. Percent and TechSoup do and may ask for more documentation.

Once your nonprofit has been verified, you can activate the Google for Nonprofits products. Each product needs to be activated separately. Start with the Google Ads Grant Management program. And if you don't have the time or energy to figure it out, remember that we can do this for you at SEO Design Chicago.
What Are Google AdWords?
When a person enters keywords into Google's search engine, they get a lot of results. However, the options that show up first are Google Ads. They can be identified because they are labeled with the term "Sponsored." Google Ads appear before "organic results," or websites that haven't paid Google to be included in SERP. 
Getting to page one is the ultimate goal of most businesses or nonprofits. Your website can appear organically on page one if you understand search engine optimization (SEO), or hire SEO experts, like us at SEO Design Chicago. SEO is an art and science. Google is constantly changing things so it's never exactly clear how they rank websites. 
But they don't make any secret about how to buy a Google Ad. Ads appear or don't appear, based on how much you bid for certain keywords. These are called Google AdWords. You only pay for an ad if a user clicks on the ad. This is called a pay-per-click (PPC) model. Here's the problem – the words you want to include in your ad are also the words other people want to use in their ads. So you must compete against others for the words, known as keywords, that you want to use in your ad. The amount of money you're willing to pay for a keyword is the maximum you're willing to pay for an ad.
For example, if your maximum bid is $6 and Google determines that your cost per click is $1 because no one else wants that same word, in the location you've targeted, then you get that ad placement for $1. But if someone else is willing to pay $10 for that keyword, you won't win the auction. 
How to Bid for Google AdWords
One way to figure out what to bid is to work with experts like us at SEO Design Chicago. We always start by suggesting that you set a maximum daily budget for your keywords. You'll never spend more than a specific amount for that ad per day.
You have three ways to think about how you want to set your budget:
Cost-per-click (CPC)

: This means you pay when a person clicks on your ad.

Cost-per-mille (CPM)

: This means you pay based on how many times your ad is seen by 1000 people, but not necessarily clicked on. (Some people prefer this strategy because it makes people aware of your organization, and later they make Google your nonprofit's name and find your website to learn more – for free!)

Cost-per-engagement (CPE)

: This means how much you pay when a visitor does something with your ad besides just clicking on it (signs up for a newsletter, makes a donation, etc.) 
Google then takes your bid and analyzes it in conjunction with the words in your ad and the quality of the content on the pages those ads link to. This is called a Quality Score. According to Google: "Quality Score is an estimate of the quality of your ads, keywords, and landing pages. Higher quality ads can lead to lower prices and better ad positions." The score number is between 1 and 10 — with 10 being the best score. The higher your score, the better. Your Quality Score combined with your bid amount creates your Ad Rank — the place your ad will appear in SERPs.
Does the Google Grant Program Really Work?
Yes, it does! Here are some examples:
Donors Choose
Donors Choose is a platform for public school teachers to post requests for classroom materials that school budgets don't cover.  Users can then find specific teachers, schools, or materials that they want to fund. 
Yangsin Lau Vazquez, the head Digital and Growth Marketing of Donors Choose, registered for the program and decided to use it to drive awareness, increase donations, get more teachers on the platform, and more. It worked. Within a year, they had 305,000 website visits, nearly 5000 donations, 7.4 thousand registrations, over 6000 new teacher submissions, and almost 2000 contact us form submissions.  
"Our Google Ad Grant is a huge part of our digital marketing strategy at DonorsChoose.org. Google Ads is one of our most impactful marketing channels, allowing us to reach new donors and teachers, channeling materials and experiences into classrooms across the country. These ads spotlight how easy and accessible giving to a local classroom can be," Vazquez told Google. 
We Care Animal Rescue
We Care Animal Rescue is a Napa Valley-based cat and dog animal shelter.  They wanted to use Google Ads to target users in their area. It worked. After setting up the Google Ad Grants program, We Care Animal Rescue increased its online adoption application submissions by 125%. Founder Susan Wren said, "Setting up our [Smart] campaigns was simple and creating our first ads only took a few minutes. [Smart Campaigns] could not be easier to use. Within the same day of creating new ads, we see results." 
Other Google Tools for Nonprofits
The Google Grant Program is just one of many services Google offers to nonprofits. Some of these services are already free, but Google does offer some upgrades. For a registered nonprofit, Google may waive the upgrade fees.
Google Workspace for Nonprofits
Google Workspace allows people to work together virtually, or share documents. You are probably already familiar with some of the tools, like Gmail, Docs, Calendar, Drive, and Google Meet. Google actually does charge businesses for these services, but for registered nonprofits, those fees are waived.
YouTube Nonprofit Program
One study of 1,000 internet users found that when offered the choice to read about something online (or on a phone) or watch a video about that same topic, most people choose the video. That's why many nonprofits shoot and edit videos about their causes, impact, and goals. 
YouTube's nonprofit program offers in-video link placement so you can direct people watching a video about your organization to a link that accepts money. It also offers video storytelling classes and more. 
Google Earth and Maps
When users see a bunch of numbers written down, they quickly become confused. To truly get people to understand the impact of your organization, it's best to use data visualization tools with Google Earth and Maps. You can also use Google Maps to show people where your organization or partners are located. 
Get Help With Google Ads Grant Management from SEO Design Chicago
We realize this is a lot of information to digest. If this seems like too much to take on by yourself, reach out to us for a consultation. We'd love to tell you how the Google Ads Grant Management program and other Google for Nonprofits tools can help your organization succeed.