There are many reasons why someone might want to get a Photoshop certification.  Your employer could insist on it or suggest it will help you get a raise or promotion. Having an official 'Certified' badge on your website or portfolio may help you win clients as a freelancer. You may wish to teach your Adobe skills to others. Or you may just realize there are a lot of features you never learned how to use and want to add them to your skillset. Here we will discuss how you can get an Adobe Photoshop certification and how doing so will benefit you. 
What is Adobe Photoshop?
Adobe Photoshop is a software application for editing images. It allows you to create, edit, and manipulate various graphics as well as digital art. Photoshop provides numerous image editing features, such as photo editing, digital painting, animation, and graphic design. The users of Photoshop vary greatly. This includes professional and amateur photographers, graphic designers, students, teachers, and everyone in between. Receiving a Photoshop certification will improve your credentials, benefitting yourself, and your company.
Uses of Adobe Photoshop
Photoshop has grown to become a very popular tool in several industries. You can use it to just slightly edit an image or create an entirely new digital graphic and many projects in between. Many businesses use Photoshop to ensure their company's social media posts are the best they can be. Photoshop is used by some in social media content creation. It allows users to edit images with a similar preset, creating a cohesive look across all posts. You can also use Photoshop to create images for your website. Photos are important to include in a website to keep visitors engaged. If there is too much text, some visitors may leave the site. To prevent this, some people use Photoshop to provide eye-catching images to break up their written content. Photographers utilize photoshop to perfect their photos for their clients. Most people do not want to hire a photographer if he or she is unable to use Photoshop. They want to know they are hiring a photographer who will provide them with high-quality photos. One way for you to assure your client of this is by obtaining an Adobe Photoshop certification. Other uses of Photoshop include creating unique brand logos, website design, creating gifs, and creating charts, infographics, and posters.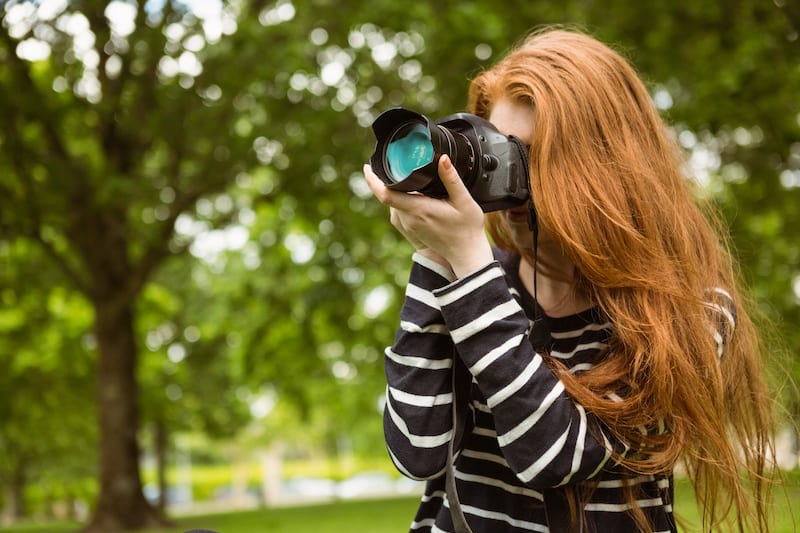 Cost of Adobe Photoshop 
The cost of Adobe Photoshop varies due to the variety of packages and specials available. If you are only wanting the Photography package, including Lightroom and Photoshop, it is $9.99 per month.  Adobe Photoshop Single App is available for $20.00 per month. This package only includes Adobe Photoshop with all of its features.All Apps consists of all the applications that make up Adobe Creative Cloud.  Adobe Creative Cloud is a collection of over 20 apps and services for photography, design, video, web, UX, and more. These apps are available for both desktop and mobile use. Along with Photoshop, the Creative Cloud consists of Illustrator, InDesign, Premiere Pro, XD, Adobe Portfolio, Adobe Fonts, and more. The All Apps package costs $52.99 per month for individuals. Students and teachers can purchase Creative Cloud at a reduced price of $19.99 per month. For teams, the cost of Creative Cloud starts at $33.99 per month. 
Other Adobe Certifications 
Photoshop is not the only Adobe application where you can receive a certification. Adobe provides opportunities to become certified in other Adobe Creative Cloud apps. Certifications are also available for After Effects, Illustrator, InDesign, and Premiere Pro. 
How to Get Adobe Certified
To receive an Adobe certification, you must pass a certification exam. Depending on the level of the exam, you can become an "Adobe Certified Associate" or "Adobe Certified Expert." These exams must be retaken every few years to say up to date on the current versions of the apps. Adobe said they would release the updated Creative Cloud exams in 2020, but like many other things, the release was delayed. If you are wanting to pursue an Adobe certification, provide your email address here. By doing this, you will be notified when the updated exams are available. In the meantime, you can work on preparing for the exams. On the Adobe Education Exchange website, you can find a study guide for the Visual Design Using Adobe Photoshop CC Certification Exam 2015. This study guide includes the exam structure, exam objectives, and an overview of Adobe Photoshop. The 2015 exam consisted of 40 questions with a 50-minute time limit. It is likely the updated version will be around the same length. Below, we will share some details you may want to know while you prepare for the exam.
Registration 
There are two ways to take the Adobe certification exams: at a testing center or remote, with online proctoring. When registering for an exam, you will need to provide your Adobe ID. If you do not have one, you will need to create one. If you choose to take the exam at a testing center, you will need to schedule the exam through PSI Services. You need to choose the delivery mode, which is the test center in this case. Next, you need to select a testing center, date, and time. You will confirm these before paying for the exam. The cost of Adobe certification exams ranges from $95 to $225. Online exams can be taken through PSI or Examity. When you register for the online exam, it checks to make sure your device is compatible with the software. Therefore, it is important to register on the same device you will be taking the exam on. 
Exam Specifics  
The Adobe certification exams will test your knowledge of the specific software and its various features. They consist of multiple-choice questions and simulated-versions of the software. The questions that use the simulated-versions of the software typically ask you to complete a task. This is testing your ability to use certain tools within the application. This doesn't mean that you have to do any creative work. The test will not be based on your ability to design, illustrate, or animate. They simply want to make sure you have a strong knowledge of the software. So, even if you've spent many years using the software, you'll probably still need to read up on the tools and features you've never used before. Grades are determined on a pass or fail scale. You are first given a provisional pass which indicates that you achieved a passing score. To ensure compliance, Adobe performs industry-standard statistical analysis on all exams. This is done before an official pass status is given. If you have a pass status, you will receive your final score within 78 hours of taking the exam. Your official score will be sent to you via email or the Adobe Credential Manager. Due to the constant updating of the Adobe applications, certifications only last for two years. Your certification will expire after that period and you will need to take another exam to remain certified. 
Preparation
The first place to start preparing for the exam is Adobe. Adobe offers training courses to help you use their applications. These courses give you hands-on experience and in-depth expertise. They are not required to be taken for certification, but they do help you to understand all the features of the Adobe applications. There is a wide variety of courses offered and you can choose the pace you would like to complete them. There are many resources available outside of Adobe to assist you in mastering the use of Adobe applications.  LinkedIn Learning offers a variety of Adobe tutorials. For only $19.99 a month, you will have access to instructors, high-quality courses, and personalized learning to help you improve your Adobe skills. Another great site to increase your knowledge about Adobe is Skillshare. This is an online learning community that focuses on creative exploration through learning and application. They offer many online classes for Adobe applications, including Photoshop.
Why Should I Become Adobe Certified?
Finally, let's discuss why you should become Adobe certified. Although it is not necessary to get an Adobe certification, it can be very beneficial. Having an Adobe certification is something that can be included on your resume and on your LinkedIn profile to attract potential employers. It can give you an edge when you are applying for jobs. You receive a digital "Certified Badge" after passing the exam, which can be posted on LinkedIn or included on your resume. This can be useful to persuade employers to consider you for a job. If you are a freelancer or an independent contractor, it can be helpful to persuade potential clients to hire you. It proves that you are a professional and have the expertise to use these applications effectively.
FAQs on How to Get Adobe Certified: 
How much does an Adobe certification cost?

Is it necessary to get Adobe certified?

Can I currently get an Adobe Photoshop certification?

What resources are available to help me become more efficient in Adobe applications, such as Adobe Photoshop?

Besides Photoshop, what other Adobe applications can I get certified in?