Knowledge is power. Learning how to set up and read the data from GA4 conversions gives your business the knowledge required to make positive changes. The more conversions you make, the more money you can potentially pull in. With low GA4 conversion rates, your chances are far lower of gaining new customers.
What Is GA4?
GA4 stands for "Google Analytics 4" and is the new standard by which Google Analytics follows. Google Analytics is the most popular way to track traffic to and on your website. You'll see how many people visit your site, who visits your site, how many "click-throughs" you get from Google ad campaigns, and how many of those visits lead to you making money. As you can imagine, all of this data is extremely useful in helping you make appropriate changes to your overall business strategies. Best of all, Google Analytics is free and well-documented, so there's no risk in using it for your business!
The History of Google Analytics
In 2005, Google purchased Urchin, which began the journey of Google Analytics. From there we got classic Google Analytics in 2007, Universal Analytics in 2012, and finally Google Analytics 4 in 2020.
Urchin began its journey under the name Quantified Systems in 1995 before Google even existed. At that time, they were providing hosting and website development services. In 1997 the first version of Urchin was born and in 1999 Quantified Systems changed its name to Urchin. When Google acquired Urchin in 2005, it was re-branded under the Google family of products and made free.
Universal Analytics was the first huge step toward the tracking power we have now. In 2012 it entered beta, and in 2013 was released to the public. Universal Analytics provided far more in-depth tracking information compared to the classic Google Analytics. GA4 now replaces Universal Analytics and gives us access to more information than ever, plus GA4 is more secure than its predecessor.
Migrating From UA Goals to GA4 Conversions
Before you can begin reaping the benefits of GA4, you'll need to migrate from Universal Analytics to Google Analytics 4. Starting on July 1, 2023, the free version of Universal Analytics will no longer track data, so it is extremely important that you migrate over ASAP. Unfortunately, converting to GA4 isn't as easy this time around as it was coming from Classic to UA, but it is necessary.
Create each property needed in GA4 and add the new tag to your website or app.

Make a list of key items you want to track.

Evaluate what is needed and what is not. Check whether you should add new items. Note which goals are considered "non-event" goals.

Migrate individual items to GA4.

Once launched, double-check that everything is working properly.
Benefits of Using GA4
Tracking online traffic on your websites and apps is essential to having a strong online presence. In this day and age with technology ruling the world, a strong online presence is mandatory. You need to know what works, what doesn't, and how you can improve – this is where tracking works its magic.
There are many benefits specific to GA4:
Tracking across websites and apps

Better measurements based on events

Ability to visualize your visitor's journey

Custom reports

BigQuery exports

Strategic review
Why Use Google Analytics Over Other Options?
The first reason is price. Google Analytics is free to use for anyone. You can't beat free! The second reason is the documentation and support capabilities. Because Google Analytics is the most popular activity-tracking platform out there today, there's a lot known about it. That knowledge makes it easier to provide support should you have issues, either by yourself or with help from someone else.
It's a pretty simple choice when you think about it, right? No cost and the most popular platform work well to form a great deal.
What Is a GA Conversion?
What used to be called "goals" in Universal Analytics is now called "conversions" in Google Analytics 4. A conversion is defined as any action a user makes that offers value to your business. For example, this can be a purchase, an email list subscription, a positive review posted, or likes and comments on social media posts. You can see why you'd want as many conversions as possible!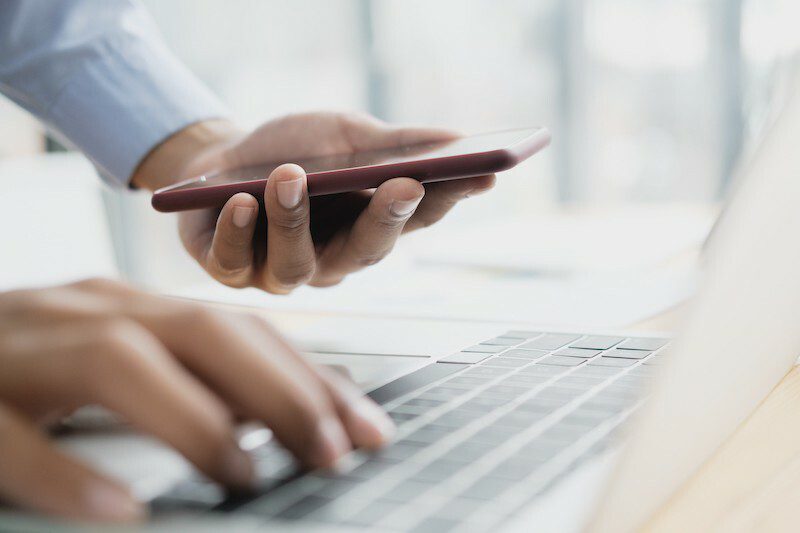 Micro vs Macro Conversions
Micro conversions are pretty much what they sound like: smaller interactions with your website or app. These interactions can range from email newsletter signups, reading a blog post, downloading free materials, watching your videos, or interacting with your social media posts. The aim of these micro-conversion efforts is to increase the likelihood of a macro-conversion.
A macro-conversion is when your simple website visitor turns into a customer. Macro conversions include the obvious sale made, but also contact form inquiries.
How to Set Up Conversions in GA4
Every time a user visits a page on your site, a page_view event is logged by Google Analytics. This event tracks all page views, so don't set this event up as a conversion. Instead, make a separate event for the page_view event. You need to create another event similar to the page_view event which will check when someone checks a specific page on your site.
To record a conversion whenever someone views a confirmation page, first create a separate event using the page_view event. In this case, you will use the generate_lead recommended event. Use "recommended event" where possible to take advantage of new Analytics features.
The last step is to mark the event as a conversion. That's it! You're all set up to begin tracking conversions in Google Analytics 4.
How to Track Conversions in Google Analytics
Now that you've learned how to set up conversions in GA4, let's check out how to track GA conversions. Luckily, Google Analytics 4 conversion tracking is a pretty simple process! To track conversions in Google Analytics, use the built-in GA Conversions Report. This is where you get to see valuable information such as what pages are users spending the most time on, if important pages are not being visited, and if certain areas of your site need more traffic than they're currently getting.
Why Conversions Matter
As we've discussed previously, a strong online presence is absolutely mandatory in today's world. Without "conversions," or positive interactions with your website, you can assume you have a weak online presence and that needs to change. With proper Google Analytics conversion tracking, you can see where you're weakest and need improvement, plus what is working and can be capitalized on. The more clicks you can turn into positive interactions with your website, the more money you stand to pull in.
Conversion Rate Goals
A good conversion rate is considered to be between 2% and 5%. The average conversion rate is 2.35%. The top 25% get 5.31%, while the top 10% pull in a whopping 11.45%. Your goal should always be better than what you're currently doing, so keep aiming high!
Bounce Rate
A bounce rate tracks how often someone visits your website or app, then fails to explore more or become a customer. Naturally, you want to avoid having a high bounce rate. A few common issues visitors come into contact with that cause them to leave are poorly written content, false advertising, slow loading times, broken links and/or error pages, and a failure to include a call for action. Make sure you're not making these same mistakes!
Improving Conversion Rates
Ok, you've got a goal set in mind now, but how do you reach it? Here we'll discuss a few tips on improving your conversion rates:
Change or improve your offer: The old "tried and true" may not be working for you anymore. Perhaps a new company stepped up and created a better offer than your old one. Do some research and see what your customers are looking for.

Change the overall interaction flow: Sometimes accessing information a customer may want can be made far more complicated than it's worth and many companies lose customers this way. Make it simple for customers to buy from you!

Improve your landing page

Improve SEO keywords
Troubleshooting Google Analytics 4
You've managed to start tracking conversions in Google Analytics 4, but something isn't lining up properly. Here are a few troubleshooting and debugging tips you can try if Google Analytics 4 seems to be giving you some trouble:
Try Debug View.

Double-check that you entered all of the correct information.

Check your website and apps to make sure they have the proper GA tags added.

Reach out to Google directly to further receive help or to report a suspected bug.
How to Get Awesome Results from GA4 Conversions
SEO Design Chicago has your back! Let our experts do the work while you sit back and enjoy the results. We know how to set up conversions in GA4 and work with the information it presents. With our Google Analytics service, we will cover everything for you from start to finish. Come see what we can do for your business!
FAQ:
How do I set up conversions in Google Analytics?

How do you set up conversions?

What is Google Analytics 4?

How do I set up Google Analytics 4?

Is GA4 better than Universal Analytics?