Restaurant Marketing
Are you searching for a Restaurant Marketing Agency? Digital marketing for restaurants has evolved past posting flyers on doorsteps.
Advertising becomes more digital every day for restaurant owners. Our Digital Advertising options for restaurants and bars of all sizes include many specific choices regarding locations to target, income levels to target, traits of your clientele, and even attributes of your competitions clientele.
There are a variety of ways that Restaurant Advertising can work for your business with several different kinds of marketing campaigns.
Online Ordering for Restaurants Software
Since March 2020 and the coronavirus outbreak the restaurant industry has been transformed into one where ease of ordering in person, carry out and delivery  are vital.
Every restaurant operation needs to develop a unique solution and carefully consider which restaurant marketing software to choose.
SEO Design Chicago works with many restaurants to update existing websites and integrate 3rd party apps into websites.
SEO Design Chicago offers low cost solutions to help your restaurant continue to make money during these times. We have a whole staff of developers and work with all sorts of websites. We can help you build or update your existing site to make it easier for customers to order from you.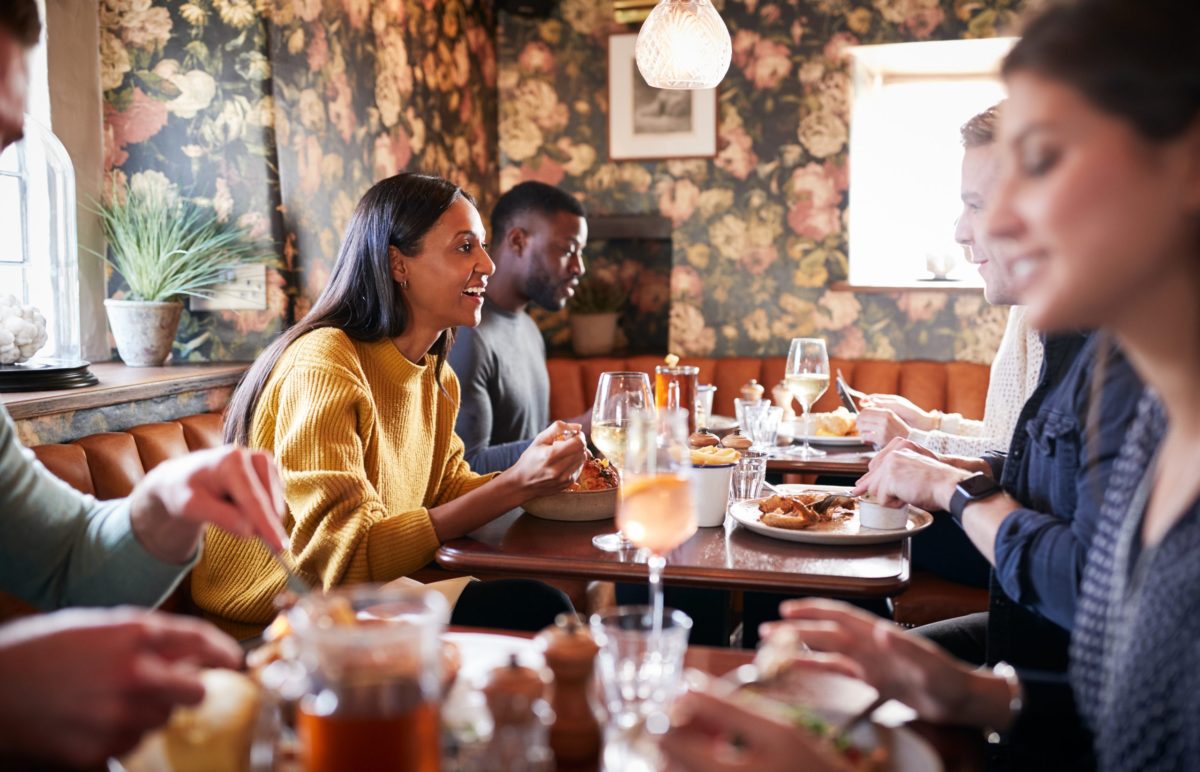 Restaurant PPC Advertising
Google Ads for restaurants or bars may be a good marketing platform depending on your volume and location. For high end restaurants or nightclubs in Chicago, the cost may be appropriate to the amounts you gain with covers and high margin alcohol sales.
Restaurant Facebook Marketing
Facebook Ads for Restaurants are very popular due to the precise targeting and customer engagement. When we target diners, we can target by current followers, fans of similar restaurants or even the users in a specific location.
Do you want to target tourists or locals? Nearly anything is possible with Facebook Ads for Restaurants. Online marketing for restaurants on Facebook is also a great way to quickly increase your visibility.
Restaurant LinkedIn Marketing
LinkedIn is a great marketing platform for larger Restaurant groups or Bars. If you have a versatile spokesperson or chef that has a big following, LinkedIn can expand your Restaurant or Bar reach. This platform is useful for charity events, special events or to reach key stakeholders in specific industries.
Content Creation for Restaurant Websites
Content for Restaurants and Bars starts with great pictures of the location, as well as food and drink items. SEO Design Chicago helps restaurant owners have more than just a menu and boring website. We can help you create an atmosphere online that shows why patrons should visit your restaurant or bar.
We can also help you with your email marketing campaign. Federal law regulates email campaigns. When you send emails, they must accurately reflect who the email is from, the destination and the originating domain and email address.
Restaurant Social Media Content Creation
Facebook and Instagram are powerful tools for bars and restaurants who want to increase customer engagement. With these platforms, you can share special events, share special menu items, and connect with your audience or potential audience more.
Restaurant Website Content Creation
Content is important for Restaurants and Bars too. It is also a key SEO strategy. Illustrating with images and text what your specials are, what events you have coming up and then distributing this information to the right places is the key to success.
Restaurant Website Development
An outdated restaurant or bar website can keep customers away from your business. We have all seen those 10+ year old websites with poor pictures, misspellings and non responsive website design. Today, website designers are almost as important as restaurant designers. To be cutting edge, restaurant owners need to update their website and/or build a website that uses modern design and features.
Local SEO Service for Restaurants
Getting found locally on Google maps, may be more important for a restaurant or bar than any other type of business. Local search engine optimization is one of the most important factors for restaurants and local businesses.
When it comes to Local SEO for restaurant websites, if you are not on the first page of search results, your chances of being seen by a potential customer is effectively nil. Restaurant website SEO should utilize proven methods to make your rankings higher. A good Restaurant SEO agency will be able to target locals, tourists, or even those looking to grab a steak or a beer. Customers will typically use the internet to identify what is good near them.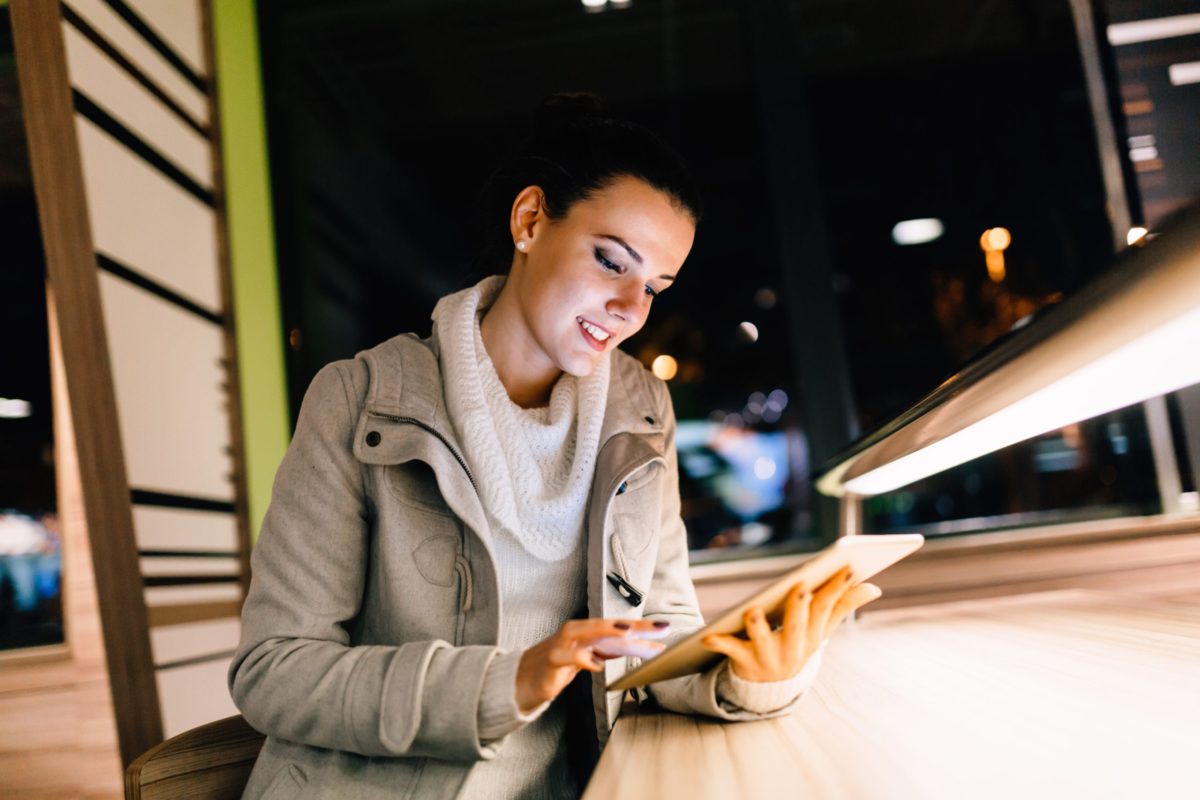 Restaurant Local Search Rankings
Local SEO for Restaurants and Bars is populated by a number of different Criteria. Google My Business and Bing local contribute to Local Search, but so do directory listings and Business Citations.
Restaurant Online Business Listings
Your Restaurant or Bar should be on as many directory listings as possible. Some users go directly to platforms like Yelp, OpenTable or TripAdvisor to find the best place to eat or drink.
Business are often only considered as good as its online reviews. Unfortunately, any location can be harmed by review sites. An upset customer's online review can mar a number of great reviews.
There are steps to take when a negative review is left on Google or Yelp, such as verifying its validity and ownership. Personal online reputation repair includes: responding in real time, increasing positive content, improving your online presence, and highlighting your customer service.
Google My Business for Restaurants
Google My Business should be the first thing you do when opening a new Bar or Restaurant. This will literally get you on the map to local food and alcohol searchers. It is the first step in SEO marketing for restaurants. You also have the ability to show the personality of your business with pictures, menus and more.
Bing Local for Restaurants
Many people forget about Yahoo and Bing, but there is still a large percentage of people that use these platforms to search locally. Restaurants and Bars want to be on the map for these search engines as well.
Restaurant SEO Services
Can Restaurants or Bars have good SEO or bad SEO? They sure can. Our Restaurant SEO services are built for the hospitality industry.
It is important that a restaurant website features information about the dishes and drinks they serve as well as biographical information about the head chef or sommelier. Some patrons will specifically search for the next new restaurant from a top chef. Text and images need to be properly tagged as well for maximum restaurant SEO value.
Restaurant SEO Analysis
SEO Design Chicago can do an analysis of your current Restaurant SEO or help you build great SEO practices from scratch for a new Restaurant or Bar location.
Restaurant SEO Services
Some of the most common services that SEO Design Chicago will do for Bars and Restaurants includes: Content Creation for Bars and Restaurants, updating tagging and meta descriptions on current websites, and fixing navigation issues. These are all the basic building blocks for successful Restaurant SEO.
Link Building for Restaurants
Backlinks and Link Building will help a Restaurant or Bar get more notoriety. Local write-ups in publications like the Chicago Reader or Eater.com are great if you have these opportunities.
Link building is also a key SEO service for restaurants. SEO Design Chicago can help you to build these links and maximize your SEO.
Restaurant Consulting
Many of our Food and Beverage clients started with a website years ago that they haven't changed. With new technologies like Grubhub and Caviar changing the restaurant marketplace, you have to be adaptive and keep up with the technology. We do more than give your restaurant SEO tips.
SEO Design Chicago is a restaurant marketing agency that can help you with POS website integrations and to develop marketing strategies that work. As restaurant consultants in Chicago, we know how much competition there is. Website Redesigns and enhanced features can help you to increase your customer base.
Social Media Analytics for Restaurants
You do Social Media Already… but, are you doing it right? SEO Design Chicago can show you how to understand your Facebook and Instagram analytics as well as create campaigns that will increase audience, bring in customers for specials and identify people that interact with your brand. We take a multifaceted approach to restaurant digital marketing analytics.
Web Analytics for Restaurants
Google Analytics for websites? Absolutely. How many times does it take somebody to convert? Can we retarget prior users? Where do my guests come from?
All of this information is available in Google Analytics. SEO Design Chicago can show you hot to make sense of your analytics with our data driven marketing tools.
Marketing Analytics for Restaurants
Let's say you are using 7 different ways to advertise online. Which ones are working? Which ones are not? Do you use specialized restaurant marketing software? SEO Design Chicago is a restaurant marketing company that can help you take a deep dive into your advertising questions, specific to your business.
SEO Design Chicago helps Restaurant owners and Bar owners to understand their marketing. We work with Food and Beverage Clients from single location to multiple locations and we are ready to help you. Contact us to learn more!
free seo analysis
Restaurant Marketing Resources