Dispensary Advertising
SEO Design Chicago has worked with dispensary owners as clients in Chicago, throughout Illinois, and other states throughout the United States where cannabis has been legalized. We offer digital advertising services for dispensaries who are looking to grow more than just cannabis, but also their business. We are experienced marketers in the cannabis industry. 
We are the best digital marketing agency for dispensaries because we have experience navigating the internet's rules and regulations regarding dispensary advertising. We are experts in cannabis marketing. We were one of the first digital marketing agencies to dive into the realm of dispensary and cannabis marketing. As such, we know that the dispensary business is growing and more competitive than ever. We help your dispensary succeed by succeeding online.
However, we are familiar with the challenges of marketing and advertising your cannabis and CBD products online and on major platforms like Facebook, Google, and Instagram. We understand that your goals are likely no different than other online or local businesses.
As more areas legalize cannabis and more dispensaries pop up throughout the country, trust SEO Design Chicago for all of your dispensary marketing needs. We offer all the essential marketing services for dispensaries.
Dispensary PPC Advertising

Advertising online for dispensaries can be tough. That's because the laws regarding dispensary advertising are strict. Our digital advertising team can help you create lawful digital ads for your dispensary. We specialize in creating PPC campaigns with a high click-through rate that don't blow your dispensary's budget. 
Dispensary Facebook Advertising

Usually, we recommend Facebook advertising for all of our clients. While it is possible for dispensaries to advertise on Facebook, too, it can be difficult. However, we have the experience to help you create dispensary ads for the social media platform without being penalized. 
Other Digital Advertising Options for Dispensaries

SEO Design Chicago helps you connect with today's cannabis shopper where they are: online, across several different platforms, networks, and devices. We help you find the right mix of budget and technology to optimize your ads and achieve your dispensary's goals. That's what makes us a top digital advertising agency for dispensaries.
Content Creation for Dispensaries
You may not have realized that content creation (not just cannabis creation) is key for dispensaries too. But fresh, regularly updated, and SEO-optimized content helps keep your website stay on top of the search engine results pages. Our team creates premiere, custom cannabis-related content for your website and social media channels.
Social Media Content Creation for Dispensaries 
SEO Design Chicago helps your dispensary connect with new audiences and retain current customers by posting engaging content on the social media platforms your audience uses. We have experience with graphic design and creating exceptional, up-to-date content for Facebook, Twitter, LinkedIn, TikTok, and other major social networks. 
Website Content Creation for Dispensaries
SEO Design Chicago creates custom content for your website written by our professional team of SEO writers. Our writers have experience writing on the topic of cannabis in an expert, practical, and businesslike way.
Content Marketing for Dispensaries

Content marketing is an underused tactic in the cannabis industry. Our team uses the latest trends in content marketing to create a loyal fanbase of return customers for your dispensary.
Social Media Management for Dispensaries

SEO Design Chicago offers social media management services for dispensaries. We create social media content for your dispensary and can take over running your social media accounts on all platforms. We connect with your target audience on the platforms where they are.

Email Marketing for Dispensaries
Email marketing is key to encourage your current customers to visit your dispensary and buy more products with discounts, promotions, sales, offers, and events. We automate your email marketing effort to send the right pushes at the right time.
Dispensary Web Development
SEO Design Chicago's professional web developers help you create or update your dispensary's websites so it is as high-quality as the products you sell. Our web development team can design the website of your dreams. We have experience creating cannabis websites that rank high on search engines. In fact, we helped one CBD e-commerce website increase their organic traffic by 187%. 
Dispensary Local SEO Services
If you want cannabis consumers in your area to find your dispensary and not the other one right down the street, you need to master Local SEO. SEO Design Chicago knows all the right keywords for marijuana SEO and can save you the hours of keyword research. We make sure that foot traffic finds your business and heads from Google Maps straight into the doors of your cannabis business.
Dispensary Local Search Rankings
Your local search ranking is key for your dispensary to succeed. While a national or global high search ranking is great for global businesses, for a local dispensary, the key is to have a high search ranking in your neighborhood. SEO Design Chicago helps your dispensary rank better with our Local SEO tactics. 
Dispensary Online Business Listings
We will ensure that your dispensary is listed on all the relevant business websites. Our dispensary marketing experts will make sure your dispensary is listed in all the right places online, consistently and in an optimized manner. We ensure that your contact information is listed on Google and other search engines. 
Google My Business for Dispensaries
Every dispensary should have an optimized Google My Business page. Our team will make sure you have a fully created GMB web page that helps improve your SEO and is helpful for anyone who Googles your dispensary. 
Bing Local for Dispensaries
Most dispensaries overlook creating a listing on Bing Local for their business. This is a huge mistake. SEO Design Chicago will make sure your dispensary connects with clients everywhere possible on the internet.
Dispensary SEO 
The most important components of SEO for dispensaries are:
On-Site Optimization

Ongoing Quality Content Creation

Off-Site Authority Building

Backlink Strategy
The main way people find their favorite new dispensary is via the internet. We help you attract more potential cannabis customers to your website by helping you rank higher in the search results with our expert SEO services. Luckily, we know everything there is to know about cannabis SEO, so you don't have to. We cover every ranking factor to get you higher on the search engine results pages (SERPS.) We are the cannabis SEO experts.
Dispensary SEO Analysis
First, we start with an SEO analysis of your website to identify areas of improvement. This helps us focus our professional attention on the parts of your website with the most opportunity to improve via optimization. 
Dispensary SEO Services
Next, our SEO experts create a personalized SEO strategy designed specifically for your website and to help you reach your goals. We work in tandem with your dispensary to create an SEO plan that meets your needs. 
Link Building for Dispensaries
Finally, we add external and internal links to your website in order to further increase your search engine ranking. Link building is an important part of the SEO process.
Dispensary Marketing and Dispensary Consulting
SEO Design Chicago has created successful, proven dispensary marketing strategies to attract more customers online, convert those visitors into paying customers, and retain valuable business. We also offer dispensary consulting services to offer guidance and consult with you about how to grow and sustain your business. We offer full analytics and reporting services so you are up-to-date constantly on how your social media, website, and marketing campaigns are performing.  Trust the top cannabis consulting firm to take you to the top of the cannabis business.
Social Media Analytics for Dispensaries
We measure the success of your social media campaigns and ads and tell you how you can improve your presence across networks, or how your ads are performing. We make sure that social media is working for your dispensary at all times to attract more customers. 
Web Analytics for Dispensaries
SEO Design Chicago goes beyond just Google Analytics and delves deep into your website's analytics to identify problem areas and pages that could use optimization and improvement. We chart the performance of your website on a regular basis and share the data with you so we can make informed decisions. 
Marketing Analytics for Dispensaries
There are many marketing agencies out there, but not many who specialize in marketing for dispensaries. Digital marketing for dispensaries requires insight into the state and local laws, and the special nature of the cannabis market. We have more than a decade of experience in the cannabis and dispensary industry. When you partner with a marketing agency for your dispensary, you might as well choose a marijuana-friendly one.
Contact SEO Design Chicago to learn how we can create an effective, custom digital marketing plan for your dispensary. We are the dispensary marketing agency to help you reach your goals. We are familiar with the continually evolving landscape of the dispensary and cannabis market. We are able to develop a flexible strategy of our plan to help you keep your brand front and center in potential customers' minds. Our dispensary marketing services are available, affordable, and profitable for your own cannabis business.
free seo analysis
Dispensary Marketing Resources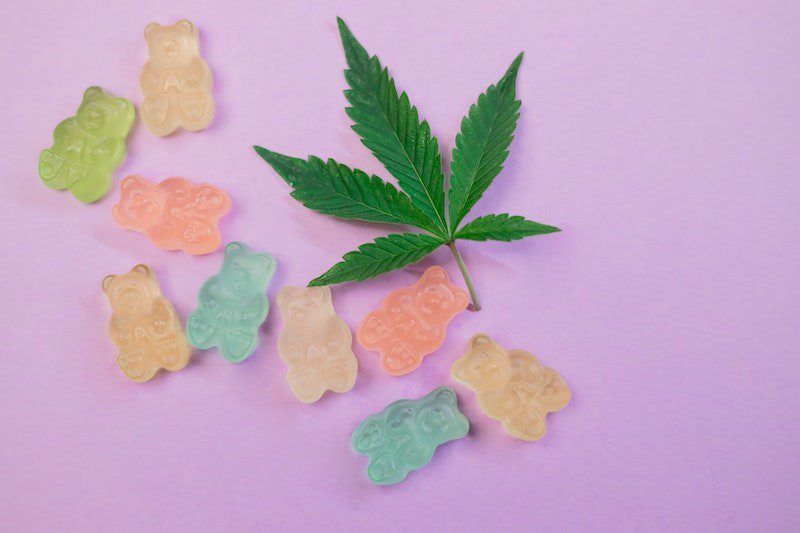 With cannabis becoming legalized in more and more states, everyone is talking about the cannabis [...]