Just like any other company, when you want to share your cannabis business with the world, it's important to do it right. SEO for cannabis is still pretty new, but it's just like SEO for any other kind of business. Using local SEO in your marketing strategy for your cannabis brand will not only drive traffic to your website but also to your brick-and-mortar store. 
Even though you have a physical store, people may not know that. Almost everyone uses the internet to find a product or service and don't even make it past the first page of results. Local SEO for cannabis will allow you to reach prospective customers searching for a cannabis brand online and lead them to your storefront. 
In this article, we'll talk about what local SEO is, why it's important for cannabis brands, and some great local cannabis SEO strategies.
What Is Local SEO for Cannabis Brands?
Search engine optimization, or SEO, is the process of implementing online marketing techniques to optimize a website and organically increase its visibility in search engine results. Local SEO is the same but with a location-based tag attached to it. A national brand would use SEO in its entirety, but if you were a local brand, you would want to target a smaller, local area. Because cannabis is only just becoming legalized in more states, the business for it is booming. It is also becoming very competitive. If you require cannabis marketing services, SEO Design Chicago is the agency for you.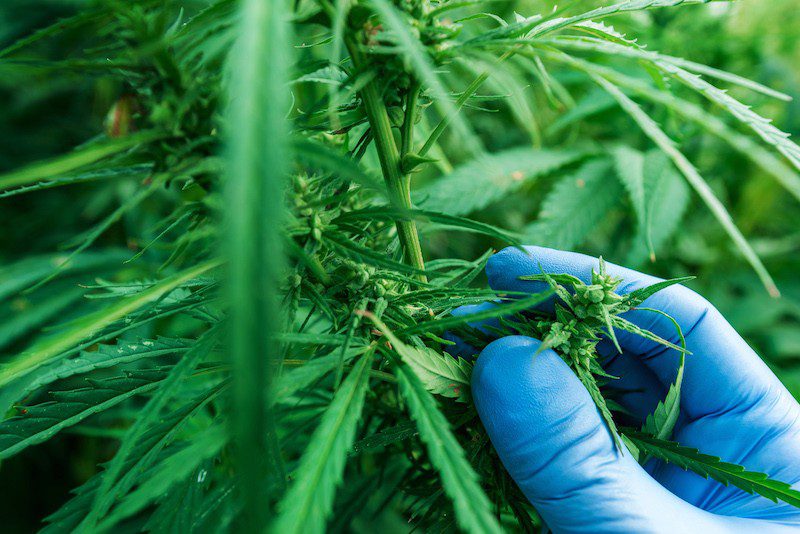 Why Is Local SEO Important?
Local SEO is important for a cannabis brand and shop for so many reasons. Overall, it's important for increasing visibility, as said before, while promoting cannabis products to a local audience and reaching prospective customers. Learn more about the advantages of having a good local SEO strategy for your cannabis brand.
Keywords Help Rank in Google Search Results
Using localized keywords related to the area your cannabis brand or shop is based in will help Google send these results to a search query asking for something similar. Keywords actually help a business with local searches more than they help with national searches, so it's crucial to include keywords if you want to reach a local audience.
Increase Website Traffic From Local Users
One of the biggest, if not the biggest, advantages of using local SEO is you will see an increase in website traffic. Traffic to your website will help its visibility, boost your sales, and make your cannabis brand name more recognized. This is especially useful for local businesses, like a cannabis brand, when marketing within a small area.
Convert Online Searches to Offline Purchases
Have you ever thoroughly researched a product before buying it at a brick-and-mortar store? Most people do exactly that! There's an estimated 30% of online traffic going to the websites on the first page of the search results. So, it's obviously really beneficial to local cannabis brands that are at the top. Local SEO can aid in that journey to the top of the search result page, thus converting your online traffic to offline purchases.
An added benefit to converting people to come into your cannabis shop is that they will get a better feel for you and what your mission and values are as a business. It may seem silly but a shop's atmosphere will either make it or break it for some people on whether or not they return again. By getting them to come to your brick-and-mortar store, you can personalize their visit and create loyal customers out of them.
Free Local Advertising
Of course, advertising is useful for any business, but free local advertising is even better. Why spend money when you can spend nothing? Local SEO allows you to put your cannabis business' information online. This information includes your address, phone number, hours of operation, and more. You can highlight the products or services you offer using SEO techniques. Your website will gain more exposure on the internet, thus becoming more well-known to customers in the area. Local SEO does not cost anything to implement, so it's a great push-off on advertising for your cannabis brand.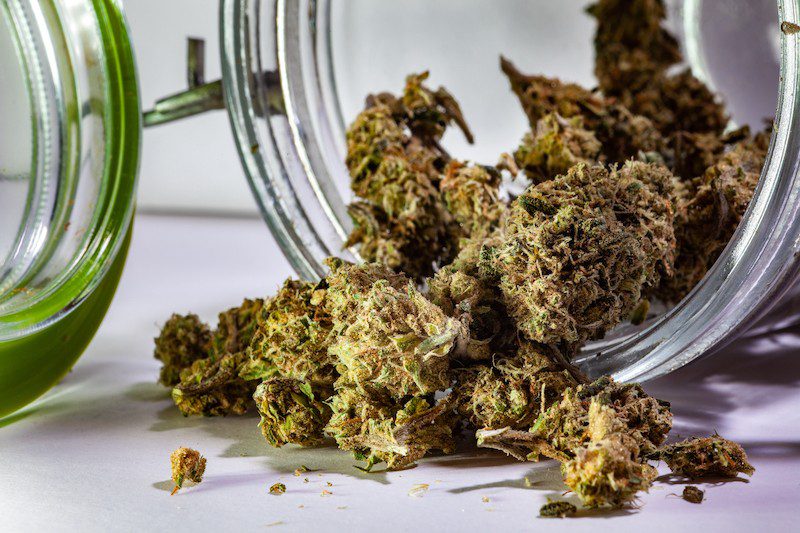 Reviews from Local Customers
One of the most disregarded aspects of local SEO is reviews. They do a lot more than you might think they do. Local SEO allows customers with a good experience with your cannabis brand or your cannabis shop to leave reviews, showing other prospects what to expect from your business. People trust online reviews because they are from people just like them. If your cannabis business or shop has no reviews, it may appear untrustworthy and people will be less inclined to spend money there. 
The best way to get reviews is to just ask your current customers. If you had a good interaction with someone at your cannabis shop or someone enjoyed their purchase, ask them to leave a review. Most people will leave one without anything in return, so take advantage of that. It's free advertising!
Optimize Your Website for Mobile
Most people, if not everyone, have shopped for something on their phone or tablet before. That's what's great about local SEO – it targets desktop and mobile users. Make sure your website translates well when on a mobile device. It should look attractive and the layout should make sense. The user experience should be easy. For a local cannabis business looking to promote its business, it's essential to optimize your website for mobile devices. To make it easier, you can hire a web developer.
Local SEO for Cannabis Brands Best Practices
So, now that we understand why local SEO is so important, we can move on to some best practices using local SEO for cannabis brands.
Google My Business
The best and most useful tool to jump-start your local SEO for your cannabis brand is to sign up for Google My Business. Google My Business is a free service that local businesses can use to list all the essential information a customer might need to know. You can include things like phone number, whether you have cannabis delivery, hours of operation, address, business category, and more. Google My Business even allows you to relay a description of your products and services. Businesses can add up to 10 categories, but it is recommended you add one to two categories that describe your cannabis brand. The more specific and accurate in providing information you are, the better Google will rank your website. The higher the ranking, the more trustworthy people perceive your website and cannabis shop to be. 
Google Local Pack
The Google Local Pack is the group of three local business listings that show up in response to local search queries, like "cannabis shop near me" or "cannabis delivery near me." This section of a SERP also includes a map of the area with the top three businesses pinned as well as a 'More Places" button to reveal even more related businesses.
The Google Local Pack has a great impact on local businesses, including cannabis brands. It appears at the top of the search engine result page, offering the Local Pack the best visibility a business could ask for. This also makes it easy for customers to find the information you have listed under your Google My Business profile, like hours of operation, phone number, and more. Google will even place and rank the Local Pack by how far away they are from the user's search query, such as, "…near me," "…within 10 miles," or "…nearby." Getting on Google's Local Pack is the best way to gain more website traffic and foot traffic to your cannabis shop.
Use Local Keywords
The number one thing to utilize when optimizing your website for local SEO is keywords related to your product or service. Using local keywords, like the city or state you are located in, throughout your website and Google My Business profile is a good idea. Google uses an SEO technique called web crawlers to dig through search results for keywords. Then, it ranks websites based on if it finds these keywords or not. Add local keywords in your website headings and in the meta descriptions. You can even add a keyword-specific term to the caption of a photo or video on your website. This will help pinpoint your location. 
Directory Listings
Besides setting up your Google My Business profile, there are several other online directories that are worth utilizing. Local directories, like Yelp, YellowPages, or Weedmaps for the cannabis industry, will further optimize your search engine results.
Weedmaps allows customers to search for cannabis products or delivery and locate them, as well as read about cannabis-related news, interact with other users, industry updates, and review cannabis brands or shops they've experienced before. Weedmaps is free, as well.
Optimize Locations
If your cannabis brand has a brick-and-mortar shop with multiple locations, it's so important to optimize each location for local SEO rather than having one location carry them all to the top. We recommend creating a separate page for each location you have on your website. Then you can add customize each page and add local keywords specific to that location. For example, SEO Design Chicago is based in Chicago, but we also have a Baltimore, Maryland branch. It is important to differentiate between these two locations so customers can contact the right location.
Local SEO and Cannabis Brands
There is so much potential yet to be discovered with emerging cannabis brands and shops. The best way to start your cannabis brand off is with local SEO! If you are having trouble figuring out where to start, SEO Design Chicago is here to help. We have staff who have experience working with cannabis clients in Chicago and across the country. 
FAQ:
How is SEO different from local SEO?

Why is local SEO important?

What is the importance of Google My Business?

What is the Google Local Pack?

Why should I get directory listings?