Contractor Advertising and Contractor Marketing Services
When targeting potential contracting clients, digital advertising may be a much better value than traditional advertising. With digital marketing for contractors, you can make sure that your ads are being targeted to specific demographics instead of being blasted to everyone and hoping it reaches the right person.
PPC for Contractors
Google Ads for Contractors, a form of PPC ads, will give you a great bang for your buck so you can focus your funds on materials and labor. For a Chicago contractor company where the market is competitive, pay per click online advertising is an effective way to use your ad budget and grow your client base. PPC advertising makes sure those ads quickly reach your target audience.
Contractor Facebook Advertising
Facebook Advertising allows contractors to target users who may be looking for very specific services. Let's say you specialize in granite countertops. Contractor ads can be targeted at people who have been viewing and talking about granite countertops. Facebook ads will allow you to gear your contractor ads to those who want your specific service. You even use video marketing to highlight your products and services.
Contractor LinkedIn advertising
LinkedIn can be overlooked, but is very effective advertising for contractors. Businesses that are looking for contractor services will be drawn to the professional feel that LinkedIn provides. Allow SEO Design Chicago to use LinkedIn to help you find valuable B2B contracts in the construction business.
Contractor Content Creation
Quality content on a contractor's website is key because it can show potential customers past completed projects. This will allow your work to speak for itself. With high resolution photos and testimonials from satisfied customers people will know that you are a trusted contractor.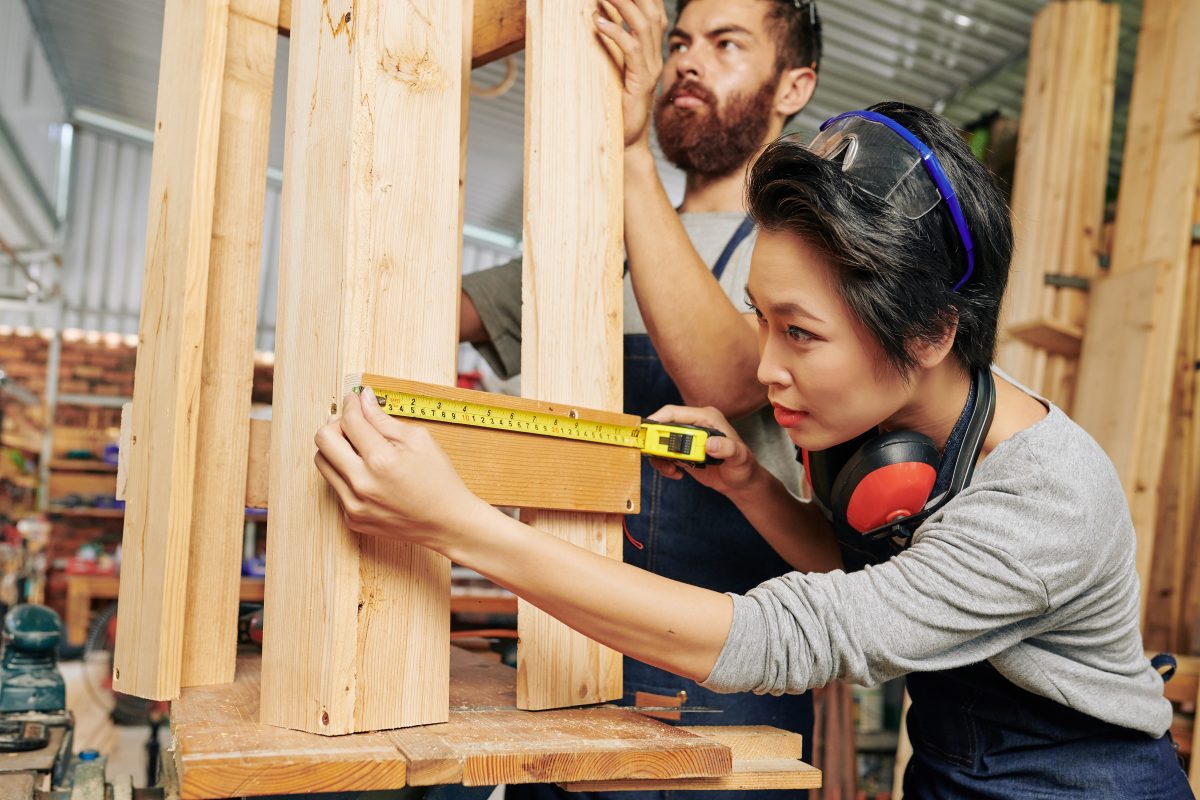 Contractor Social Media Content Creation
People are finding contractors over social media much more than in the past. Keeping your clientele updated on your projects with social media marketing is a way to draw in potential customers.
Contractor Website Content Creation
The content on a real contractor website needs to be constantly updated as projects are completed. SEO Design Chicago can make sure that your content is showcasing your best work.
Contractor Web Development
As a contractor, it's easy to get caught up with real world work. But with so many contractors advertising online, it is important to choose a contractor SEO agency that can handle the vital, yet time consuming aspects of digital marketing.
Allow SEO Design Chicago to maintain your website with any specials, quotes, or other current information. It's important that all contact information is up to date. If you have an out of date email address, website design or a website that isn't mobile friendly, you could be missing valuable opportunities.
Contractor Local SEO Services
Many details come into play with Local search engine optimization (SEO). Local SEO for contractors makes sure that your business will connect with the most relevant potential customers. It is possibly the most important online marketing strategy, since it ensures that users see you on the first page of their Google search. Many digital marketing services are geared towards SEO because it so clearly translates into growing your business and better conversion rates
Thanks to our experience, SEO Design Chicago is able to focus on the details that will bring you to the top of search results in your area. Google My Business, Bing local and specific wording on your website are all tools that can be used to improve your standing in Local SEO.
Contractor Local Search Rankings
Local search results are important for those businesses that rely upon local customers. Someone searching for a service near them will get results from companies that have taken the time to have their businesses listed properly. This is the benefit of hiring an SEO company for contractors. SEO Design Chicago is an experienced marketing company that is able to focus on the details that will have your business listed for potential clients.
Google My Business for Contractor
Creating a Google My Business page is one of the first steps that should be taken when building a contractor's online presence. It allows potential customers to easily find your website or your phone number. Google relies heavily on your Google My Business page for its search ranking algorithm. It is also a good space to share reviews of past projects.
Let SEO Design Chicago create a custom Google My Business page for your business. We are an experienced contractor marketing agency and we will provide the best listings so your business appear on top of your competition.
Bing Local for Contractor
Yahoo and Bing should be a part of your plan because they do still command a share of the search market. Not investing in Bing will prevent you from reaching an entire audience. Every contracting business should include Bing and Yahoo in its online marketing strategy.
Contractor SEO
SEO is in our name for a reason. We are experts when it comes to Search Engine Optimization. Our SEO company provides a wide range of SEO services for contractors and construction companies. We work to make sure that the best message from your company is displayed at the top of search results.
SEO for contractors requires a focus on keywords that reflect the services your company provides. This also means that you will be easy to find when somebody is searching for skills in your specialty. Our SEO campaigns include content and image creation for the construction industry. Let SEO Design Chicago optimize your website's SEO to get the most visitors.
Contractor SEO Analysis
Understanding the effectiveness of your current SEO will help to create a roadmap to your company's success. SEO Design Chicago will begin with a free analysis of your existing SEO. We can then find areas of opportunity to help design a plan for to improve your client base.
Contractor SEO Services
SEO Design Chicago's SEO team will help to optimize your website content and design. The purpose of this optimization is to have your business come up early in search results when someone searches for contractors in your area. Using our customized tools and our own internal algorithms, we can create great results for your construction business.
Link Building for Contractors
Link building can be overlooked for its usefulness. However, having quality backlinks makes your website rank higher in Google search for reliability and trustworthiness. For example, if you have links from organizations such as Home Depot or Lowes, it would be much more significant than if it were from Sam's Screwdriver Shed in Sheboygan. Let SEO Design Chicago's link building team help you to become a more trusted website.
Contractor Consulting
If you look up many contractor websites, you are sure to find some with dead links and grainy photos. In a market like Chicago, there are many choices for contractors. People looking online who find poorly maintained website designs will simply move on. Our digital marketing strategies will showcase your best work with our best work. We will ensure that people stay on your site and discover why they should choose you for their contracting needs.
Social Media Analytics for Contractors
Having an active social media presence will greatly benefit you online and in the real world. Providing your clientele with updates on projects will also keep them engaged. It is cheap, simple, and well worth your marketing efforts. We have a range of marketing tools that we use for contractors and construction companies.
Facebook and Instagram have the ability to keep you in the forefront of people's minds but only if you are engaging them with quality content. People come to social media for many reasons. Finding a contractor can be one of them, even if they have yet to realize it.
Web Analytics for Contractors
Google Analytics can be very confusing, but we are glad to break it down into terms that you can understand. It is important that you understand where you might be lagging so SEO Design Chicago can improve your online performance. A proper understanding of Google Analytics is vital to any general contractors marketing campaign.
Email Marketing Analytics for Contractors
Focusing your email marketing plan on what makes you better than the competition will lead to success. Email marketing for contractors should start with the characteristics of your existing email databases to target similar Facebook and Google audiences.
Digital marketing for contractors can be complex with some factors benefiting you and others not. This is why it can be beneficial to hire a marketing company to manage your email campaigns.
We will shift the focus to your strengths and use this to rise above other contractors and construction companies in your field. By working closely with you, we can highlight the skills your contracting firm has that others do not and use this to your advantage.
Contact SEO Design Chicago immediately to discover how contractors and construction companies can benefit from our extensive suite of services. Our contractor website services and marketing tools for contractors will help you to get more opportunities to close deals.
We are excited to work with any contractor whether you are a new, old, big or small operation. Find out how our team can use digital marketing to improve your online presence and make sure you have more projects that ever before.
Contractor Marketing Resources
Let's start with the basics. Shopify is an all–in–one e-commerce platform that allows you to [...]
Are you a contractor looking to expand your business? Don't fret, there are many ways [...]
These days, it can be difficult for people to find contractors in their area when [...]