Veterinarian Marketing
SEO Design Chicago has experience working with clients who are veterinarians in Chicago and across the United States. We have provided advertising and consulting services for veterinarian clinics across the country and even in Canada. Let us handle your advertising and veterinarian marketing while you handle your adorable patients!
Pay-per-click Marketing for Veterinarians
Pay-per-click advertisements are just one kind of advertising we recommend for veterinary practices and clinics. Usually this means Google ads for veterinarians. Every marketing agency will recommend Google, but other platforms may offer a better return on investment.
The benefit of pay-per-clicks ads is, as the name suggests, you only have to pay for the ad when a potential lead clicks on it. You can set a daily or monthly budget, and manage how much you spend on your ads for your vet practice. Veterinarian PPC services are a great way to increase your visibility. Our PPC experts can also audit your current PPC campaign, if you have one, and find ways to make it even more effective.
Veterinarian Facebook Advertising
Another platform we recommend for veterinarians is Facebook advertising. On Facebook, you can reach a targeted audience of pet owners looking for a new doctor for their best canine friend. Facebook allows several different kinds of advertising, so you have plenty of options. Facebook ads for veterinarians can also be run on Messenger and Instagram.
Veterinarian LinkedIn Marketing
Many veterinarians may overlook advertising themselves on LinkedIn, but it's an important platform for any kind of professional. You can also focus your veterinarian ads based on a wealth of user data.
On LinkedIn, you can list your many years of experience and accomplishments and use advertising to find new patients for your veterinary practice. LinkedIn is a great place for advertising for veterinarians.
Veterinarian Content Creation
It's important to regularly produce new content for your veterinary website for search engine optimization. But you are busy running your veterinary practice and treating animals, so you most likely don't have time to be creating content for the web yourself. Instead, let the team members at SEO Design Chicago create content just for your website to help attract potential patients. We specialize in writing veterinary-specific content that can help you rank higher on search engines.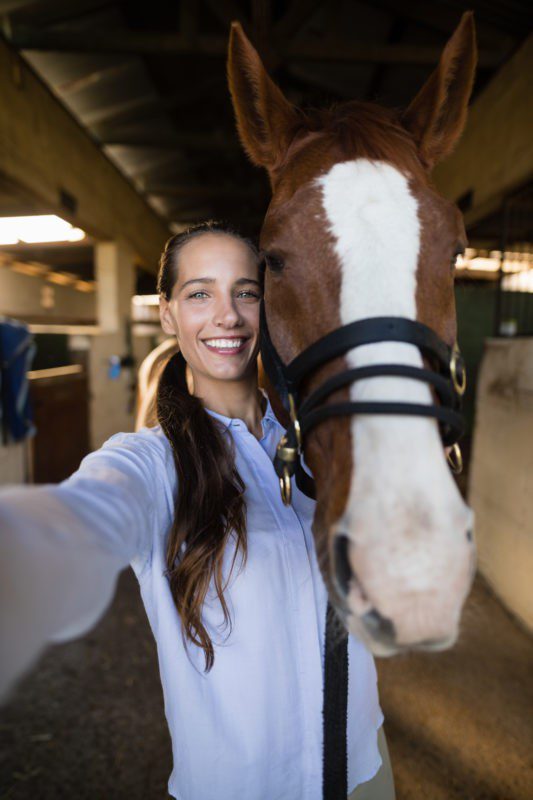 Social Media Content Creation For Vets
Most veterinarians probably don't spend a lot of time thinking about their veterinary clinics presence on social media. However, social media is a valuable opportunity to showcase the hard work you do.
Animals on social media are always a hit! People love their pets. That is why they go hand in hand with veterinary social media marketing. SEO Design Chicago can help you create content for all of your social media channels, and hopefully, attract more clients.
Website Content Creation For Vets
It's understandable that many veterinarians have generic content on their website as they are too busy with the important work of caring for animals. However, generic website content can hurt your search engine ranking and result in less traffic to your website.
Content marketing for vets has the dual purpose of improving your branding and your SEO. Our veterinarian digital marketing services includes professional content creation. SEO Design Chicago can help you create custom content just for your website.
Web Development for Veterinarians
Whatever specialized features and pages your website needs, the web developers at SEO Design Chicago can design them for you. Whether it's a patient portal, a landing page or a page of the services you provide for your patients, SEO Design Chicago can help. Our developers use custom HTML, JavaScript, and CSS to create a website just for your veterinary hospital.
Veterinarian Local SEO Services
Local SEO will help grow your practice. When someone needs a local pet hospital right away, where do they look? On a search engine. When someone Googles "veterinarian near me" or "animal hospital," you want your website to come up first. Local SEO is the way to make sure those people who urgently need help find you first.
When it comes to Local SEO for veterinarians, if you are not on the first page of search results, your chances of being seen by a potential customer is effectively nil. SEO for veterinary surgeries is the way you attract new customers to your website without having to pay for ads. Instead, you let the customers come to you.
While local SEO for veterinarians does not cost money, it does require time and expertise. Successful Local SEO for vets requires an understanding of the factors that are used to rank search results. Veterinary SEO services utilize proven methods to increase those rankings. SEO Design Chicago can help you use Local SEO to increase traffic to your practice (instead of your competitors!)
Veterinarian Local Search Rankings
When someone's pet suffers a medical emergency in the middle of the night and Googles "veterinarian near me," you want your website to be the first they find. Local SEO ranking is very important for veterinarians. SEO Design Chicago can help you improve your search ranking.
Veterinarian Online Business Listings
Is your veterinary practice listed on all relevant business listing websites? If not, SEO Design Chicago can help you find any pages you might be missing and complete them. If any of your pages are incomplete, we can help you update those, too. Online business listings aren't just helpful for providing information to potential new clients, but they improve your search ranking too.
Google My Business for Veterinarians
Every business owner should have a Google My Business page. Having an accurate and updated Google My Business page makes sure locals will find your website when they conduct Google searches for veterinarians. It is therefore a vital part of digital marketing for veterinarians.
Bing Local for Veterinarians
Despite what some marketers might tell you, Yahoo and Bing Local listings are still important to help your practice find clients. Since so many other practices don't take advantage of these websites, making sure you have updated pages on Yahoo and Bing Local can help you rise above the competition.
SEO for Veterinarians
You might be wondering, why do I care about SEO as a veterinarian? If you want to find more potential patients for your practice on search engines, then you need to care about veterinarian SEO services. Here are the main components of SEO for veterinarians:
On-site Optimization
Ongoing Quality Content Creation
Off-site Authority Building
Backlink Strategy for Veterinarians
Veterinarian SEO Analysis
Do you know what your SEO ranking currently is? A veterinarians SEO is based on a number of changing factors. Our thorough SEO Analysis will help us determine where you currently rank online and identify any issues with your current SEO strategy.
Veterinarian SEO Services
Once SEO Design Chicago has identified your SEO ranking with our analysis, we can help you improve your search ranking in a variety of ways. Through on-site optimization, content creation, and off-site authority building, our SEO experts have helped other websites improve their own search ranking. We have experience identifying and fixing some of the most common problems that hurt a website's search ranking. SEO Design Chicago will help you to correct the most common problems and maintain a well-optimized website.
Link Building for Veterinarians
It's important to have several inbound and outbound links on your website. Links tell search engines like Google that you are an authority on veterinary medicine. It is also important for your veterinary practices SEO. SEO Design Chicago can help you improve the links on your website.
Veterinarian Marketing and Veterinarian Consulting
Everyone needs a friend to tell them what is wrong and to offer guidance on how to fix things. Even the best veterinarian marketing plan needs to be adjusted over time. SEO Design Chicago is a veterinarian SEO company that uses a consultative approach and works with your business to correct the problems, or to test new marketing ideas.
HIPAA Compliance
We know at SEO Design Chicago that veterinarians care deeply about their patients' privacy. We are a veterinarian digital marketing company that takes compliance seriously. We have worked with clients in many different medical industries and have experience with HIPAA's standards. We have helped many small businesses to become HIPAA compliant, for the safety and privacy of their patients.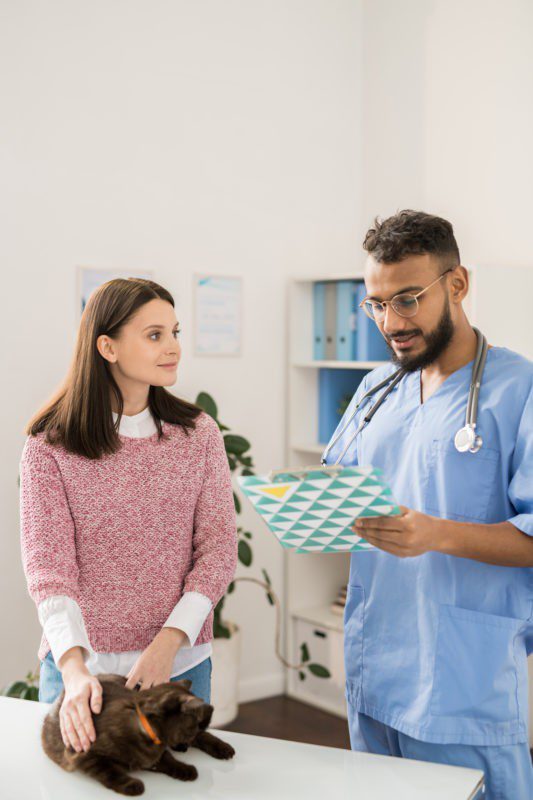 Social Media Analytics for Veterinarians
Maybe you are already using social media to attract patients to your practice. That's great! But are you using social media analytics to help you track what is working for you and what isn't? SEO Design Chicago can use analytics to help you determine which platforms and which marketing strategy are working for your practice and why.
Web Analytics for Veterinarians
SEO Design Chicago can help you monitor your website's analytics with several tools at our disposal, including Google Analytics. We can also help you learn how to monitor your own website's analytics.
Marketing Analytics for Veterinarians
There are so many veterinarians out there. Just Google your own city or town and the word "veterinarian," and you can see how much competition you are facing. However, SEO Design Chicago can help.
Contact SEO Design Chicago today to learn how we can make your veterinarian marketing more effective. We can help you with advertising, appear better organically in search, and outrank your local competition!
free seo analysis
Veterinarian Marketing Resources
When looking to build your veterinary business, it is important to think about how you [...]