Optometrist Advertising
SEO Design Chicago offers optometry marketing services to help optometrists across the United States grow their practices and obtain new patients. We utilize our medical marketing expertise to help eye doctors with our SEO, paid search, and content creation services. Whether you specialize in eye disease, Lasik, pediatrics, traumatic injuries, or another area, we can help you meet the patients who are looking for your eye care.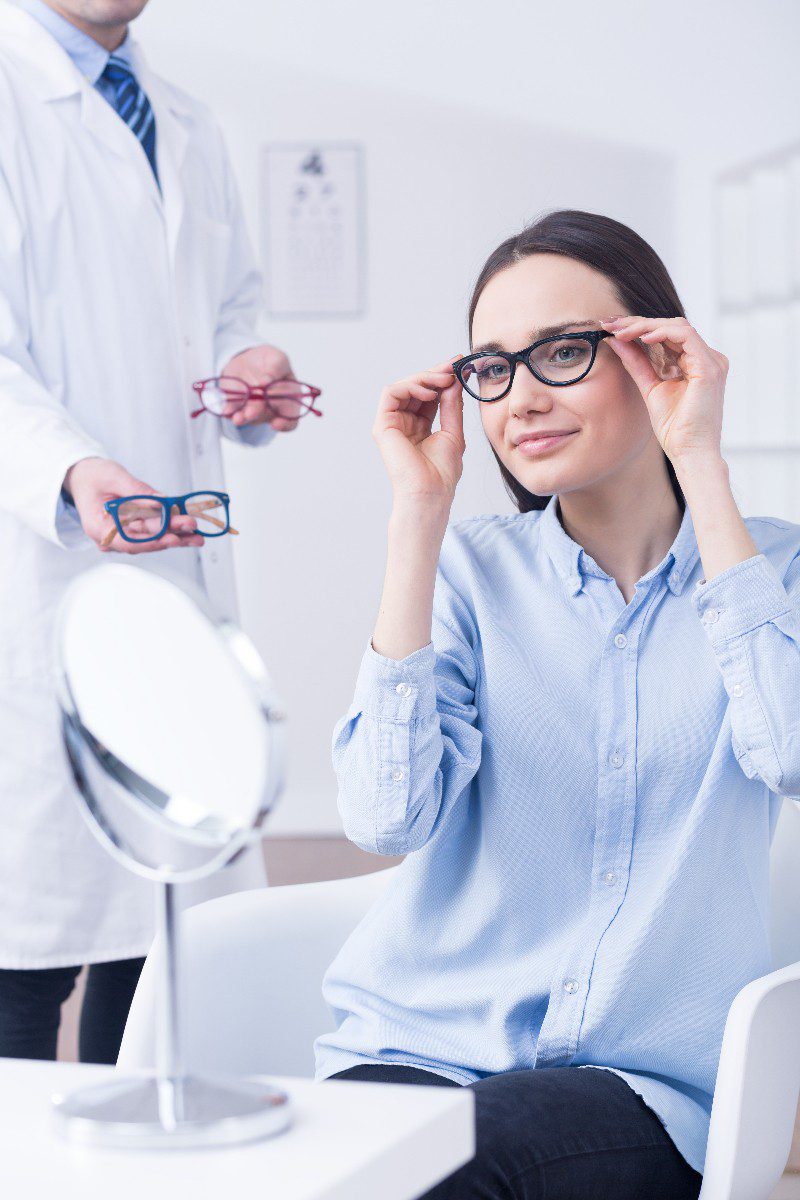 Pay-Per-Click Marketing for Optometrists

We generate new clients for your optometry practice by running targeted Google Ads and other PPC ads in your area. We can target those who are looking for an eye doctor, looking for an eye exam, or are searching for specific eye-related symptoms.

Facebook Advertising for Optometrists

An excellent way to meet new patients locally and advertise your practice is on Facebook. We create effective Facebook ads to bring more patients in to see you for an eye exam.

LinkedIn Marketing for Optometrists

LinkedIn is an underrated advertising platform for optometrists. Our digital advertising team will create professional ads to showcase your experience and specialties to help build awareness of your practice and meet new clients.
Content Creation Services for Optometrists
SEO Design Chicago's content creation services for eye doctors include creating website content and social media content. Our team of professional SEO content writers has experience writing high-ranking blog content for medical professionals. We utilize keywords that your potential patients are using daily on search engines like Google.
Social Media Content Creation for Optometrists

SEO Design Chicago creates profiles on social media platforms like Facebook, Instagram, Twitter, and more to connect with your current and prospective patients. Our social media team specializes in social media content creation for optometrists. We can even show off your inventory of glasses available for sale.

Website Content Development for Optometrists

Creating excellent website content results in patients finding you naturally online. We have a team of SEO content writers who specialize in writing articles that will answer questions your patients are searching, which establishes you as a leading voice in the industry to Google and your audience.
Web Developers for Optometry Websites
Every great marketing campaign begins with a great website. We know that you are too busy seeing patients to work on your website. Our team of expert web designers and developers can create an attractive custom website for your optometry practice. In addition to building a website for you, we can fill it with patient testimonials, add online registration and patient booking, and even add an e-commerce option for you to sell products online, like eyeglasses.
Local SEO Services for Optometrists
Now, you know you need a great website. But a great website only works if the right people can find it. Right now, someone is probably searching for the eye care services you provide on Google. You need to rank when someone searches "eye doctor near me." That's where our Local SEO for optometrists come in to play.
Local Search Rankings for Optometrists

Our team ranks your optometry practice at the top of the local results. We help get you in Google's three-pack as well as the listings below. We do this by building your online reviews, increasing your directory listings, and working on your content strategy.

Online Business Listings for Optometrists

Your eye care practice needs to be listed on all relevant medical listings in your area in order to be found by more patients. SEO Design Chicago will make sure your information is correct across all your listings on medical websites and directories.

Google Business Profile for Optometrists

Every optometrist needs to have an optimized and regularly updated Google Business Profile. We will claim and verify your page, and professional photos, and feature plenty of information to attract new patients to your practice.

Bing and Yahoo Local for Optometrists

We don't skip any steps! We also ensure that your eye practice is listed on Bing and Yahoo Local, so you don't lose out on meeting any potential patients.
SEO Services for Optometrists
SEO is the best way to increase business for optometrists. Every optometrist can benefit from search engine optimization services. SEO for optometrists includes:
On-site Optimization
Ongoing Quality Content Creation
Off-site Authority Building
Backlink Strategy for Optometrists
SEO Analysis for Optometrists

In order to create a custom SEO strategy for your optometry practice, first we need to ascertain your website's current search ranking. This means conducting a thorough SEO Analysis of your site.

SEO Services for Optometrists

Next, we create a custom SEO plan for your eye practice including ongoing quality content, using on-site optimization, and speeding up slow websites. We will address any issues we find during our analysis, then work on building content and your site's ranking.

Link Building for Optometrists

SEO Design Chicago earns you high-ranking backlinks and positive mentions from prestigious medical journals and publications.
Optometrist Marketing and Digital Consulting Services
While you are checking your patients' eyes, we are checking your website and monitoring your marketing campaigns to make sure they are running effectively. We also offer additional marketing services for optometrists, like social media management and e-commerce website options.
Social Media Management for Optometrists
SEO Design Chicago has dedicated social media managers who can run your accounts on platforms like Facebook, Instagram, and LinkedIn to share content, help you meet new patients, and help you stay in touch with existing patients.
E-Commerce Websites for Optometrists
If your optometry practice sells any products like glasses, we can help you expand your business by building an e-commerce website for you to sell your products online. We helped one eyewear company create a brand-new website.
SEO Design Chicago is the Best Marketing Agency for Optometrists
SEO Design Chicago knows how to launch successful optometry marketing campaigns. If you want to see more patients, we can help. Contact us today to create your own custom optometrist marketing strategy!
free seo analysis
Optometrist Marketing Resources
Let's start with the basics. Shopify is an all–in–one e-commerce platform that allows you to [...]