OB/GYN Marketing Services
Every woman will need obstetrics and gynecology care at some point in her life, which is why the demand for OB/GYNs is so high. However, so is the competition. That's why you need the services of SEO Design Chicago to help you advertise and market your OB/GYN practice.
We have experience working with OB/GYN clients not just in Chicago, but across the country. Our agency has worked with several healthcare providers to help them build their online presence and find new patients.
PPC Advertising for OB/GYNs
Paid advertising, such as Google ads, is a great way for OB/GYNs to find new patients. PPC OBGYN ads will get your practice in front of potential patients quickly. SEO Design Chicago can create a PPC advertising campaign for your practice.
OB/GYN Facebook Advertising
Facebook ads are another excellent advertising method for OB/GYNs. Facebook advertising should be a part of every OBGYN online marketing plan. Many of your potential patients are already on Facebook, so you can meet them there with your ads.
OB/GYN LinkedIn Advertising
LinkedIn is an underutilized advertising platform for OB/GYNs, but a valuable one. LinkedIn advertising should also be a part of every OBGYN online marketing plan. SEO Design Chicago can create a professional LinkedIn ad campaign for your practice.
Content Creation for Obstetricians
Many medical professionals do not have the most updated websites with the highest-quality content. However, quality content is imperative in order to have a high search ranking. SEO Design Chicago's expert content creators design customized content for your website and social media accounts – whatever you need to drive traffic to your website.
OB/GYN Social Media Content Creation
Many obstetricians and gynecologists do not think to utilize social media platforms for marketing purposes, but they are missing out. Social media can be a very rewarding target for OBGYN marketing. It is a great place to highlight your OBGYN practice and the services offered.
SEO Design Chicago can create content for all of your networks and our social media managers can manage a content calendar and post the content. Why not showcase all of your happy pregnant patients, and the beautiful babies you deliver? (With parents' permission, of course!)
OB/GYN Website Content Creation
From blog posts, to news updates, press releases, and more, SEO Design Chicago can create content for your website that contains valuable information for your patients.
Web Developers for OB/GYN Practices
SEO Design Chicago web developers can design a brand-new website for you, or update your current website. Whatever your needs are, our professional web developers can help you.
OB/GYN Local SEO Services
More and more people are finding their healthcare providers online. When someone searches for an OB/GYN in your area, you want them to find you. That's where Local SEO comes in. SEO Design Chicago will use Local SEO techniques to make sure you attract new patients.
OBGYN SEO takes time but it is well worth the long term investment. Organic search results tend to be highly trusted. Therefore, appearing first in those results is particularly important for OBGYN marketing.
OB/GYN Local Search Rankings
Your goal is to reach two audiences: Google and humans. Local SEO helps you accomplish both. SEO Design Chicago will help you improve your local search ranking and find more patients with search engine optimization.
Online Business Listings for OB/GYNs
Every obstetrician and gynecologist should be listed on local medical directories and paid search. This is one way patients find a trusted new doctor to help with their reproductive health.
Google My Business for OB/GYNs
A Google My Business page contains all relevant details for your potential patients, helps them find your business, and increases your local search ranking. GMB is also a place for patients to post online reviews, so monitoring it is key to your online reputation management. SEO Design Chicago can curate a professional Google My Business page for your OB/GYN practice.
Bing Local for OB/GYNs
Many OB/GYNs skip the critical step of listing their practice on Bing Local. SEO Design Chicago makes sure you don't miss any opportunities to connect with new prospective patients online.
OB/GYN SEO
There are several important components to any OB/GYN SEO strategy, including:
On-site Optimization
Ongoing Quality Content Creation
Off-site Authority Building
Backlink Strategy for OB/GYNs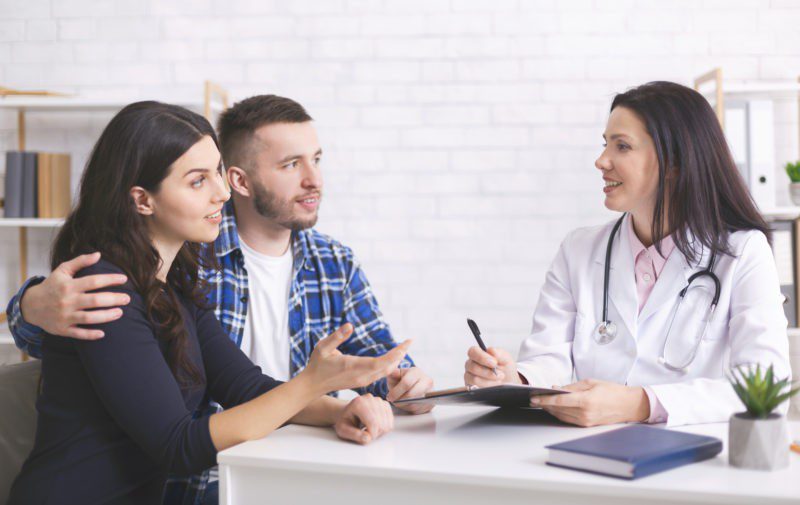 SEO Analysis for OB/GYNs
Just as you perform checkups for your patients, SEO Design Chicago provides an SEO analysis of your website. This helps us identify areas where we can improve your site and your SEO.
OB/GYN SEO Services
SEO Design Chicago has helped medical practices of all different kinds find more patients and improve their search ranking with our proven SEO strategy. Email marketing is for existing patients, but SEO will help you attract more patients. Based on our SEO analysis, we can design the perfect strategy for your practice too.
Link Building for OB/GYNs
An integral part of the SEO process is link building. SEO Design Chicago's link building experts will find new internal and external links for your website.
OB/GYN Marketing and OB/GYN Consulting
We know that you are busy taking care of patients. SEO Design Chicago offers collaborative marketing and consulting services to help design the best strategy for your business – so you can do the hard work.
HIPAA Compliance
At SEO Design Chicago, we have digital marketing experience with clients in several areas of the healthcare industry. We are knowledgeable and experienced in medical marketing that is compliant with HIPAA guidelines.
Social Media Analytics for OB/GYN
If you are already using a social media strategy for your OB/GYN practice, is it working? Are you monitoring your social media landing page? We can tell you with social media analytics. Our data and analytics team is ready to help you.
Web Analytics for OB/GYNs
SEO Design Chicago uses the latest version of Google Analytics, plus other expert tools, to monitor your web traffic and identify any problem areas and areas of opportunity. OBGYN online marketing should be thought of as an ongoing process.
Marketing Analytics for OB/GYNs
SEO Design Chicago has more than a decade of experience designing effective marketing strategies for medical professionals. Let us help you grow your business with our SEO, healthcare marketing, and advertising services.
Contact SEO Design Chicago today to learn how we can make your OB/GYN marketing more effective, find you more patients, and beat your competition online!
free seo analysis
OB/GYN Marketing Resources