A Shopify expert is someone who understands, can teach you, or can handle all of the tools Shopify offers. Shopify is a cloud-based e-commerce platform used by more than one million businesses around the world. With Shopify, it's easy to get a website up and running quickly and efficiently. It also has tools that make managing and scaling an online business efficient.
Although some parts of Shopify are easy to use, other parts are not, and Shopify can get expensive if you're paying for tools you don't need. Even the easy stuff can eat up a lot of your time. Some of the easy parts of Shopify include adding product items, adjusting product descriptions, and adding images to pages.
Other parts of Shopify can be difficult and you may need an expert to help you with, such as:
Choosing and customizing the right website template

Adding call-to-action buttons to encourage visitors to stay on your site longer

Figuring out which business tools you need and which plan is best for you

Using business tools, like product inventory tools, customer database tools, and shipping tools
Many Shopify experts, like us at SEO Design Chicago, have years of first-hand experience in advising business owners. Of course, we'd love to work with you. That said, for some people and companies, Shopify experts aren't necessary. If you have a natural knack for technology, if you aren't intimidated by platforms that aren't necessarily user-friendly, and if you have the time and energy to handle Shopify on your own, the truth is you probably don't need us. 
But if you'd rather spend your time and money on the goods and services you offer, instead of the e-commerce side of your business, then working with Shopify experts is worth the cost.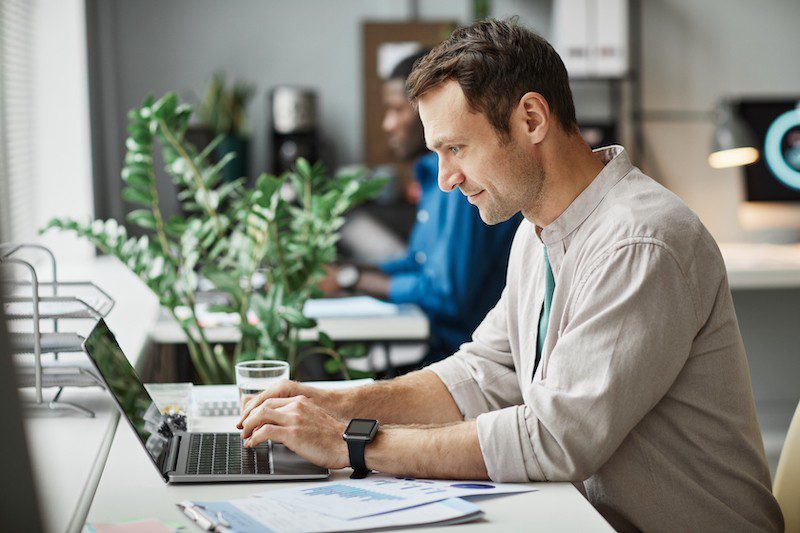 What Qualifications Should a Shopify Expert Have?
A Shopify expert shouldn't just be a tech wizard. They should understand how businesses work and be able to create content that specifically works for e-commerce. A Shopify expert should also have in-depth knowledge of PHP, JavaScript, and jQuery. 
Good experts start each day by continuing to educate themselves about the latest trends in search engines and web design. They should know everything about the latest updates to Shopify. And if they don't have a degree or certificate in business, they should at least know a lot about business management. Ask any potential Shopify expert not just about what they learned before, but how they continue to educate themselves. If they can't answer, look elsewhere. 
Why Should I Even Use Shopify, Especially if I Already Use Another Platform?
Shopify does a whole lot more than give you a well-designed e-commerce site. Shopify can handle a ton of business management needs. With Shopify, business owners can build and customize an online store on many platforms, including web, mobile, in-person, brick-and-mortar locations, and pop-up shops. Shopify is 100% cloud-based, which means you can access it from any connected compatible device that has an internet connection. Here's a list of Shopify's capabilities related to creating and updating websites:
The ability to create e-commerce sites that are beautifully designed and structured in such a way that Google will easily index them and rank them higher in SERPs (search engine results pages) 

Quick ways to add products, pages, images, videos, and more

Generative AI writing assistance tools

Easy ways to add customer-generated content like customer reviews, testimonials and ratings
Aside from these website capabilities, there are also business management tools to take advantage of on Shopify:
Point of sale services for brick-and-mortar shops

Customer account management

Advanced inventory management

SEO tracking tools

Marketing tools like the ability to make, send, and track emails

Banking issues including credit line applications

Notify your fulfillment team of expedited shipping

Automatic notifications about low-stock items

Cancel, refund, and restock orders

Check fulfillment status after a set number of days

Track special orders
You're probably doing a lot of the above tasks already, but you're probably doing them using a variety of tools, like Excel or calculators. Every time you have to open Excel or find your calculator, you're wasting valuable time. That time adds up. 
One study found that business owners waste around 20 hours per week on little stuff, but 73% of them wish they were spending their time on strategic, large-picture issues. You can save more time by running all of your business stuff from one platform, with one login. That's why so many businesses have turned to Shopify, even if they were using other websites and business management tools. 
How Much Does Shopify Cost? 
If you are new to Shopify, we suggest you start with their basic plan and tinker around with it during the free trial period. Then call us, and we'll chat with you about what plan you really need to pay for. We can also discuss what we'll charge to either instruct you and your team on how to best use Shopify or what we'll charge you to manage parts of Shopify for you. Shopify offers a number of plans based on your needs. 
Basic plans start at $39 per month and include:
Simple reports about your website and business

The ability to manage 1,000 inventory locations

Shipping discounts up to 77%

2 staff accounts 
The next level up is called Shopify and includes:
More advanced reports about your business and website

The ability to manage 1,000 inventory locations

Shipping discounts up to 88%

5 staff accounts
The advanced plan costs $399 per month and includes:
A tool to customize reports so that you can finally find answers to your long-burning questions about what makes your buyers purchase goods and services from you, or choose another business to satisfy their needs

The ability to manage up to 1,000 inventory locations

Shipping discounts up to 88% 

15 staff accounts

A tool to show customers at checkout what they'll pay for shipping
Then there's a plan called Shopify Plus, which is best for very large businesses. That plan allows you to pick and choose which tools you want and need. You definitely want to hire a Shopify expert if you're considering this option. 
How Many People Use Shopify? 
Here's one way to prove that Shopify is as great as it sounds. Over 4.12 million websites are currently using Shopify to sell products and manage their business. One Chicago business, My Sister's Closet, is a consignment store that uses Shopify to manage their in-store purchases and robust online sales. We've helped dozens of companies migrate to Shopify or start new businesses on Shopify. 
Is a Shopify Expert Really Necessary? 
Shopify is easy to use. Its drag-and-drop editor can give people the illusion that you don't really need a real human to create a compelling and effective website. But you don't want to stick with the template as is. As nice as it is, there's a good chance another online business will be using the same template. You don't want a website that's the equivalent of McDonald's. Every McDonald's looks the same. You want your website to be one-of-a-kind. 
For example, there's a great Shopify template called Woodstock. It has a nice, clean design, but it also looks like a million other websites. Even if you change the words to match your store name and the items you sell, and change the images, you've got a very generic website. That's when a Shopify expert who knows how to customize the template comes in handy. Experts can also give you powerful words and powerful visual content that Shopify doesn't automatically provide. Most importantly, although Shopify has dozens of amazing tools to manage your business, track SEO, and more, they're useless unless you know how to use them.
You Can Count on SEO Design Chicago As Your Shopify Expert
Dozens of clients of SEO Design Chicago have said they're glad we became their Shopify partners. We can get you started or maintain your Shopify site on a long-term basis. We can also provide ongoing content for your site. One mistake people often make is thinking that once a site is set up, they don't need to update it unless they want to add new products, pages, or services. This is not true. Google can detect how often a site publishes new content. That's why we maintain a blog and news organizations always rank so high in Google. They're always publishing something new. 
If you want to learn more about Shopify and how experts like us can help you get started or grow on the platform, reach out to us through our contact form or by phone.
FAQ:
What's a Shopify expert?

What qualifications should a Shopify expert have?

How does Shopify help you make a website?

How many websites use Shopify?

Do I really need a Shopify expert?