Around 93% of online experiences begin with a search engine, according to a recent study. That's why you want to make sure your business appears on page one of Google's search engine results pages (SERPs). The best way to do that is with a solid search engine optimization (SEO) strategy. It's absolutely worth your money and your time. The question is – how much money and time do you want to dedicate to SEO?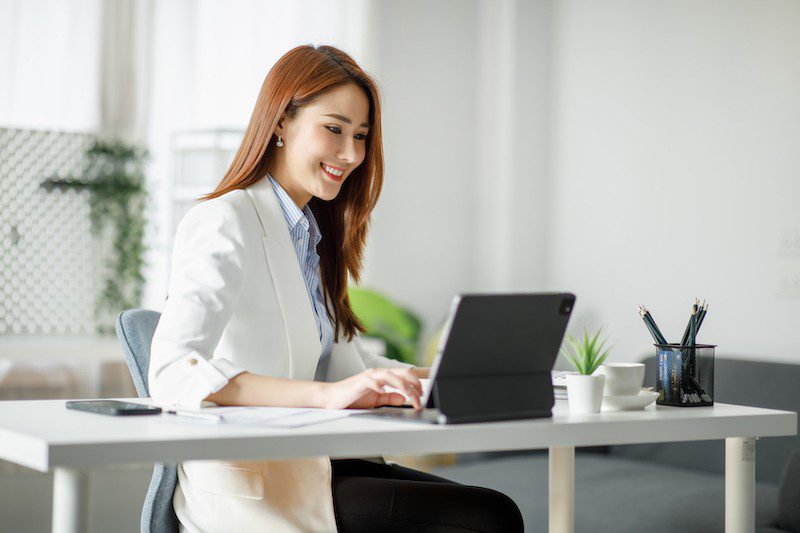 What Is SEO?
First, let's talk about what SEO is. SEO is a series of practices to get one of your web pages to rank high in SERPs. We've written a lot about these guidelines and why they're still important in 2023, a year when AI is really starting to change people's online habits. As you can read in other posts, AI will not replace SEO and the way people typically search for products and goods. AI will certainly serve a role in our new world, but when people want to find a service to use or a product to buy, they won't turn to ChatGPT. They'll still go with what they know – Google's search engine. They may use Voice Search to enter their queries, rather than typing them. But AI won't replace the way people fundamentally search for information. They may use AI for other things – like writing or scheduling. But when it comes to finding the best deal, they'll still search the old-fashioned way. 
What Does a Good SEO Consultant Cost? 
Technically speaking, you can learn all about SEO and handle your SEO strategy all by yourself. Google offers a free SEO starter guide. You can, of course, read books or articles. You can watch YouTube tutorials. In addition, you can subscribe to Search Engine Journal, the leading news outlet for all things SEO related. You can get a certificate in SEO at a university, or even a graduate degree. But do you have the time and money for that? 
SEO isn't like baking the perfect cake. You can find the ingredients for the perfect cake online. The ingredients won't ever change. But Google is always changing their ingredients to how to get on page one of SERPs. And they don't reveal their ingredients. So even if you spend all that time and money learning about SEO, that information you learn could be outdated tomorrow. So unless you want to keep reading about SEO every day, and keep taking courses, it may be better to dedicate your time and money to other resources. This is why so many companies hire third-party vendors, like us at SEO Design Chicago. These SEO consultants teach others about SEO and even handle their content creation.
SEO is at the forefront of every piece of content we produce. And our content producers have years of experience in SEO, writing, and telling stories using other mediums, like videos and podcasts. Regardless of the platform, we target specific keywords and key phrases. Additionally, we monitor your website to make sure our SEO strategy is working. Finally, we report back to you with a detailed report about your website analytics. If something isn't working, we refocus. Literally. We'll target new keywords and keyphrases and dig into any other possible issues.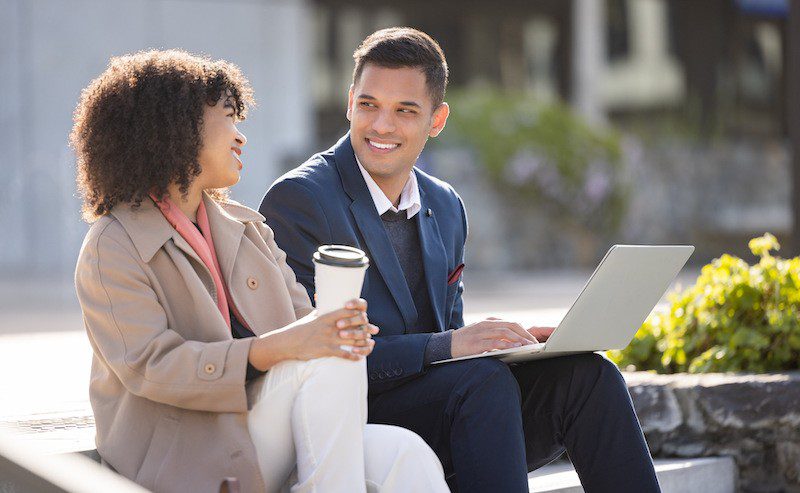 So What Do We Charge? 
We can't tell you exactly what we'll charge you until we find out what exactly you need. However, we do offer a free SEO analysis of your site!
The exact cost of SEO services depends on the competitiveness of the keywords targeted (if you want to invest in Google Ads), if you want us to make sure your site is properly indexed already, if you want us to provide content regularly, if your website needs to be upgraded to a new CMS or with new analytics tools, and more. Some experts say SEO should cost $3,000/month, at an average hourly rate of $150. But again, this all depends on your needs, if you want regular feedback, how often you want content, and more. 
What Affects the Cost of an SEO Consultant?
Like anything you spend money on, we encourage you to get multiple bids. We also encourage you to ask the right questions of SEO agencies before you hire them. Some of our favorite questions include:
How many clients have you had?

How do you keep up with current trends?

How do you know if an SEO strategy is working?

What do you consider deliverables?

How do you measure success? 
If an SEO agency can't answer these questions, look elsewhere. You may also want to ask them what exactly is contributing to their estimated monthly fee. Some things that may affect their cost include:
Whether or not your CMS needs to be updated or migrated

If your website already has analytics tools 

Existing brand awareness and website history

Your business goals

Knowledge of your local area

Competency in the lingo used in your industry
What Is an Average Monthly Fee? 
Many SEO companies will offer monthly or annual contracts that include a monthly fee. We do so too, but you always know what you're getting from us ahead of time so that you're never left wondering. While we offer monthly plans, we do not offer one-size-fits-all SEO monthly packages. It's not because we want to be secretive. It's because we don't know what you need until we discuss what you want. 
What Are Typical SEO Hourly Rates?
The short answer is that SEO pricing ranges anywhere from $50 per hour to over $350 per hour, depending on the SEO agency you hire. One famous SEO expert even charges $5000 per hour. 
If you are ready to hire an SEO company, ask yourself if you want a one-time service or an ongoing relationship. We offer both. Often, because people are concerned about cost, they ask for us to get them started, with things like listing them in Google My Business, fixing broken internal links, and maybe even training their staff. We'll do that with no problem. But when you really dig into SEO, every page must reflect best practices. So many of our clients, who we feature on our website, hire us on an ongoing basis.
What Is an SEO Analysis? 
Our first step in helping you is offering a free SEO analysis. An SEO analysis is a comprehensive examination of a website's search engine optimization performance. Think of it like a doctor's check-up for your website. Just like a doctor takes a look at many different aspects of your health, an SEO audit evaluates your website's technical structure, content quality, and visibility on search engines. Once the audit is complete, you may immediately see that an SEO company is worth the investment. 
Even if you don't sell things online, you want to be visible online. People use Google to find local businesses and you won't rank in SERPs until you understand SEO. Even if you have a great local reputation and amazing long-term customers, you need to cater to a new generation of clients who don't yet know you. And they'll always turn to the internet first for recommendations. 
What Do Our Clients Say About Us? 
We have many satisfied customers. You can read our reviews online on your own, but we also want to provide you with some deep-dive case studies. 
Here, you'll see how we increased sales, generated impressions, and got more people in the door, or in a virtual store, for many companies. 
For some of our clients, regular content creation, featured on a blog and social media, is enough ROI. For others, paid Google Ads have had a bigger impact. Sometimes, companies are doing OK in terms of SEO, but need a new website design. We offer all of these services – and we do so at an affordable rate. Get in touch with us to learn more about our services and how we can improve your web presence.
FAQ:
What are search engine results pages?
What is SEO?
How much does an SEO consultant cost?
What is included in an SEO analysis?
What questions should you ask an SEO agency?