When a customer searches for businesses in their area, will your business profile show up with accurate information or any information at all? If you are not using Google My Business best practices, it is not likely. 
Google sorts business profiles based on how accurately they fit a searcher's needs. If your business has no information, inaccurate information, or ineffectively delivers the information, you will lose sales. It does not matter how great of a fit your business is for that customer if they cannot find your profile. By utilizing Google My Business best practices, you can avoid this scenario. In this article, you will learn about Google My Business's customization options and Google My Business best practices. 
What Is a Google Business Profile?
The Google Business profile is how your business will be viewed through Google's search results and Google Maps. Anyone is allowed to create a Business Profile, even if they do not have any affiliation with the business. Until you create a Google My Business account, claim your business, and get verified, you will have no control over what is displayed in your Google Business Profile. As such, by creating a Google My Business account and implementing the Google My Business best practices, you can leverage this tool for an effective location-based marketing strategy.
What Is Google My Business?
The purpose of a Google My Business account is to gain management of your Google Business profile. You need to create a free Google My Business account separate from your Google Business profile. Google My Business allows you to manage and customize your Google Business Profile to boost its visibility and effectiveness. 
How to Optimize Google My Business
An optimized Google Business Profile signals to potential customers that this business can be trusted. It shows that they interact with customers and take care in updating their profiles. A big part of optimizing Google My Business is making sure that every piece of information is correct and fixing the wrong pieces. This is the bare minimum. To help your business stand out among the competition, you should fill out and optimize every section of the Google My Business profile. Google My Business optimization could entail a significant amount of work, but that work will translate into new customers and sales. 
Complete All Basic Information
It is important to complete every section of your business profile and make sure all the information is accurate. Check multiple times. The business name, link to your website, phone number, business hours, address, and business category; every single one is a way for customers to find or to get into contact with your business. Incorrect information means missing out on customers and sales. 
Take Advantage Of Additional Features
This is the piece that will make your business stand out from the competition and push your listing to the top of the search results. Catch the attention of potential customers with extra information. 
Google Posts
Google posts are displayed in the Google listing. Use these as miniature advertisements to catch the attention of potential customers.
Business Descriptions
While you do not have control over the brief description that appears just under the business name, you do have control over the business description. This is your chance to describe your business in your own words. 
To optimize this section of Google My Business, you should use as close to 750 characters as you can, emphasizing the most important content in the first third. Make sure that this section contains all new information. Do not waste characters repeating information customers can find elsewhere. Use keywords that people often use to find businesses like yours to help attract people to your profile.
Business Attributes
After choosing a category, it is a Google My Business best practice to ascribe attributes to your listing. Attributes are special features that might not directly relate to your business, but could still attract customers. Free Wi-Fi, wheelchair accessible, and family-friendly are examples of attributes.
Media
Another Google My Business best practice is adding media, photos, and videos, to your profile. A good picture or video is a great way to catch the attention of potential customers. Products can only be described so well with words. A visual representation of what you're selling will be much more enticing. 
Google My Business optimization includes making sure that any media you add to your account is of good quality. A blurry or oddly posed photo can look unprofessional and turn customers away.
Reviews
Reviews are one of the best ways to create customers. Customers trust reviews to find the best provider of whatever they are looking for. If your business has reviews, it is likely to show up higher in search results, especially if those reviews contain keywords.
Responding to reviews is also a Google My Business best practice. This will show that your business cares about its customers and wants to share in the joy of a good review or correct problems. 
If you do not have any reviews yet, just ask. Start with your most loyal customers. Do not pay for reviews. This is against Google's terms of service and you could be fined. Most customers will be willing to write a quick review for nothing in return, just ask them through e-mail, social media, or face to face.
Questions and Answers
This is a section of the Google Business profile. It is a Google My Business best practice to make sure that this section is optimized because anyone can answer these questions. As a business owner, you must make sure all questions are answered with accurate information. To stay on top of answering questions, it is advisable to set up alerts for new questions. You should also ask your business's most frequently asked questions and answer them right away. This avoids the risk of a stranger answering these questions incorrectly before you see the question.
Communicate With Customers
Google My Business has the option to allow customers to send your business text messages. To enable this feature, select the messaging tab from the dashboard. You will then get the option to download messaging from the Apple app store or the Google Play store. The app will create a different phone number, so you will not have to worry about giving out your phone number.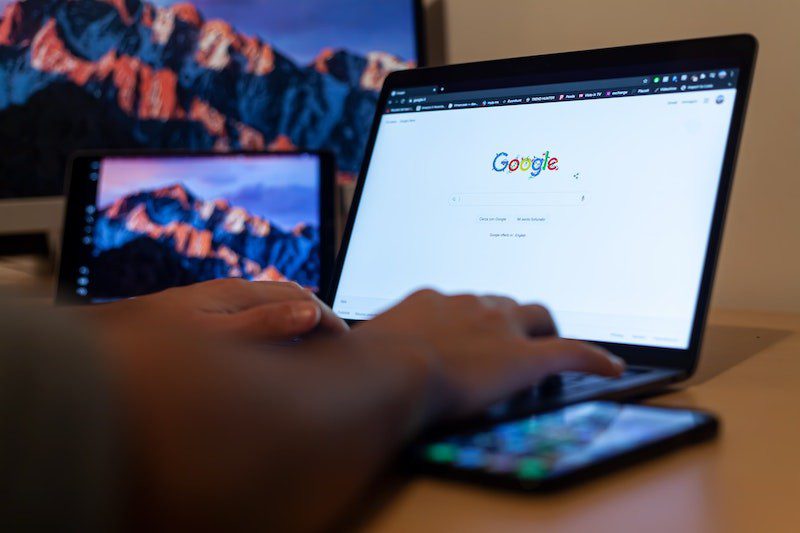 Best Way to Advertise Your Business
The best way to get as many potential eyes on your profile as possible is to get your business to be one of the first to show up in the search results. Google organizes content based on what topics the site covers and the quality of the content. SEO, search engine optimization, is the best way to get Google to recognize your content as high quality and push it to the top of search results. The best way to advertise your business is to utilize SEO techniques to get your Google Business profile seen more often.
Create High-Quality Content
Within Google My Business, you have the opportunity to add a significant amount of information. It is important to not only make sure that the information is accurate, but also useful. 
Google does not just use the information you add to your Google My Business account. It also uses the information you link to rank your profile. Your website, social media accounts, and review site profiles can all be used to organize the Google Business Profiles. Make sure all of these platforms have useful, high-quality and accurate information. 
Use Keywords
Keywords are the words or phrases Google uses to understand what your content is about. The more you use, the more relevant Google will see your page. As a result, Google will push your profile higher up. Use words that people will search for. Spread out your keywords through reviews, Google posts, and your business description. Anywhere you can create content, should contain keywords. 
Stay Engaged
Post as often as possible. Google likes to list accounts that are actively keeping their information up to date. You can stay engaged by creating Google posts, adding photos, answering questions, and replying to reviews. 
Google likes to push active business profiles, but the accuracy of the information matters more than the quantity. Generate as much content as you can, but only to the point where the quality of the content does not suffer.
Why Should You Create a Google My Business Account?
As a business owner, you should have as much control over your image as possible. Without a Google My Business account, you lose out on an easy way to get local customers the most up-to-date information. You even risk losing customers to inaccurate information. Google My Business best practices culminate in the idea of generating accurate and engaging content that shows potential customers what your business is all about in one profile. It is about getting your profile in front of people looking for businesses like your own. Control your business's image and get yourself to the top of Google's search results by utilizing a free My Business account.
FAQ:
How do I get my Google Business Profile higher up in search results?

How do I get more reviews?

What do I need to fill out on my Google My Business account?

Why do I have a Google Business Profile if I did not make it myself?

How do I optimize my Google business for SEO?