Tracking your website traffic and understanding the users visiting your site is a vital part of your business's success. Utilizing analytics will give you insight into how users are interacting with the site and show you the areas that need improvement. Google Analytics is one of the best tools to use to help your business thrive. In March 2022, Google announced that on July 1, 2023, it would stop supporting Universal Analytics and fully transition to Google Analytics 4. In this article, we will discuss the background of Google Analytics, some of GA4's new features, and provide a tutorial on how to transition your business onto the new platform.
The Google Analytics Universe
In 2005, Google obtained a web statistic analysis program called Urchin. In November 2005, it became the first version of Google Analytics. When first released, there was such a high demand for the service that Google implemented a lottery invitation code for people to sign up. Urchin emphasized the importance of analytics in helping to create more effective web pages and ads, therefore attracting more traffic to the sites.  
In March 2012, Urchin was discontinued and in October 2012, Universal Analytics (UA) was introduced. UA was able to track users across multiple different devices using user IDs. The introduction of UA allowed for a better understanding of site visitors through the way that data was collected, custom dimensions and custom metrics, and real-time reports.
In October 2020, Google Analytics 4 (GA4) was launched. This new version of Google Analytics can track users across different devices, collectively giving a more holistic view of the user's activities. Unlike its predecessor, GA4 only uses first-person cookies instead of third-party cookies, allowing for more privacy. This version of GA is more flexible and is more easily customizable to meet your business's goals. 
GA4's New Features
Universal Analytics collected session-based data, but this new version of Google Analytics collects event-based data from both websites and apps. This means that the data is based on a certain event happening. With event-based data, you gain more meaningful data. The events in Google Analytics 4 are grouped into four categories:
Automatically Collected Events
GA4 automatically tracks these events when you install the GA4 base code. Examples of these events are first_visit, session_start, and user_engagement. 
Enhanced Measurement Events
These events are also collected automatically, but you will need to give permission to enhance measurement settings in the Data Stream based on the website functions. Examples of these events are outbound clicks, scrolls, site searches, and file downloads. To turn on enhanced measurement events: 
Log into Google Analytics and click Admin.

Make sure you are in the correct account and property.

Under Property, click Data Streams > Web.

Turn on Enhanced Measurement to enable all options and you can go into each individual option and edit as needed.
Recommended Events
These are the ones that Google recommends that you set up to optimize data collection. These are events that are not enhanced or automatically collected. Some popular events are ad_impression, login, purchase, refund, sign_up, and search.
Custom Events
These custom events are ones that you need to write, design, and implement by yourself. Before creating a custom event, you need to review the events above and make sure that the event you are creating is not already located elsewhere.
Privacy in GA4
GA4 also focuses more on privacy for the users. With the rising concerns around consumer data and privacy, people are becoming more aware of how data is collected on them and what it is being used for. This collected data is beneficial for studying the user's habits, so businesses know the things to do to enhance the user's experience with their services. Collected user data is necessary to run a business. But since there is rising concern around consumer privacy, GA4 has addressed those concerns. In UA, you could see all IP addresses. In GA4, IP addresses are no longer collected or stored. GA4 also allows you to choose how long user-specific data is stored. The default is two months and the maximum time to keep user-specific data is fourteen months. 
With all these added features, there are also some that Universal Analytics has that Google Analytics 4 will not. Views, custom metrics, and content groups will no longer be measured. During this time, you will need to weigh the pros and cons of each platform and look into alternatives if you would prefer a session-based data tracker. 
Step-by-Step Process to Switch from Universal Analytics to Google Analytics 4
With the old versions of Google Analytics, it was very easy to migrate from the old version to the new one. Unfortunately, it is not that simple for GA4. Since Universal Analytics and Google Analytics 4 are fairly different and are on two different platforms, there is no quick way to move everything over. There are many differences between the two to get familiar with so let's get into how to transition to the new service.
Create a New GA4 Property
Since UA and GA4 are different platforms, the data cannot be transferred from one to the other automatically. GA4 will only start tracking your website data after you have set it up. It is necessary to have this all done before July 1, 2023.
To do this, you first need to log into your account and click on "Admin." Then, select "Create Property" from the drop-down menu, select GA4, and then it will guide you the rest of the way to set up the property. 
The Global Site Tag (gtag.js) is a tagging framework that allows for collected data to be sent to Google Analytics.
The code for your new property can be found in Admin. From Admin, go to Property > Tracking Info > Global Site Tag. Then, you can copy and paste the code into your website's code. 
Ensure the Tag Works 
After implementing the tag, monitor over the next few days and check to see if the traffic data from your webpage is showing up in the property.
If your tag is not working, you can install the Google Tag Assistant Chrom extension. This will detect any errors that may have occurred and automatically detect if the tags are working.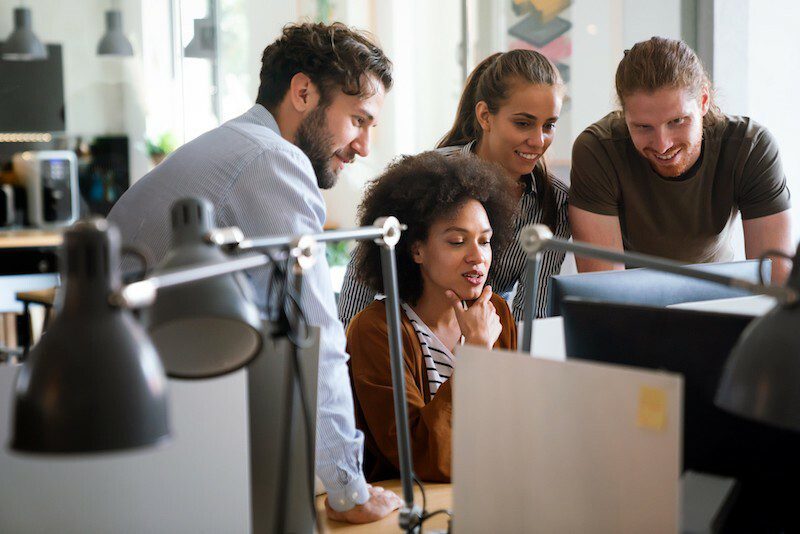 Optional Step 4
Although this step is optional, it is strongly encouraged that you migrate your data from Universal Analytics to GA4. Keeping your old data is useful in maintaining a complete historical record of your data, and you can track the growth of your business. 
To do this, log into Google Analytics and go to Admin > Property > Data Migration. Here, you can choose what data you want to migrate and when. Still, not everything can be migrated. The following things cannot be migrated: Google Analytics for Firebase, App + Web Properties, Segments, Custom Dimensions, Custom Metrics, and Currencies. To collect your data from these sources, you must export it and manually import it into GA4. 
After collecting all your old data, you can close out your Universal Analytics account. To do so, go to Admin > Property Settings. At the bottom of the page, there is an option to "Delete this property."
Keep Up With Relevant Google Updates and Announcements
Starting July 1, 2023, Google will completely stop supporting Universal Analytics. As such, it is better to start the transition sooner rather than later. There are big changes between the two platforms, so make sure to go over all the necessities. Make sure to go over the dashboard formatting changes and the different metrics you will use to familiarize yourself with the different ways metrics will be collected. GA4 also uses some new terminology, so be sure to go over those, especially if those changes apply to the metrics you are using. The switch between the two services can be confusing, so it is important that everyone on your team knows what to expect. 
When to Make the Transition Over to Google Analytics 4
The first step in transitioning from Universal Analytics is deciding if GA4 is a good fit for your company. If it is not, then there are other analytic platforms that may be more beneficial to you. However, if you do decide to switch over, it is recommended that you do it soon. Universal Analytics will stop collecting traffic site data on July 1, 2023. Six months after, all the data stored in Universal Analytics will be inaccessible. If there are any issues or questions, SEO Design Chicago has many resources to make the migration easier.
FAQ: 
What is the history of Universal Analytics?

What are the four types of events in GA4?

How do I switch from UA to GA4?

When will Universal Analytics stop working?

What does GA4 do for privacy?