In a digital world, a business's online presence is just as important as a brick-and-mortar storefront. So, choosing the best e-commerce platform for your small business is a crucial step in running a small business online. There are a lot of options available to small businesses when choosing the best e-commerce platform. Unfortunately, there is no one size fits all e-commerce platform that will work for all businesses. The options can seem overwhelming, but through this article, you will find examples of the best e-commerce platforms for small businesses and how they stack up against each other. This will all help you make the best choice for your business.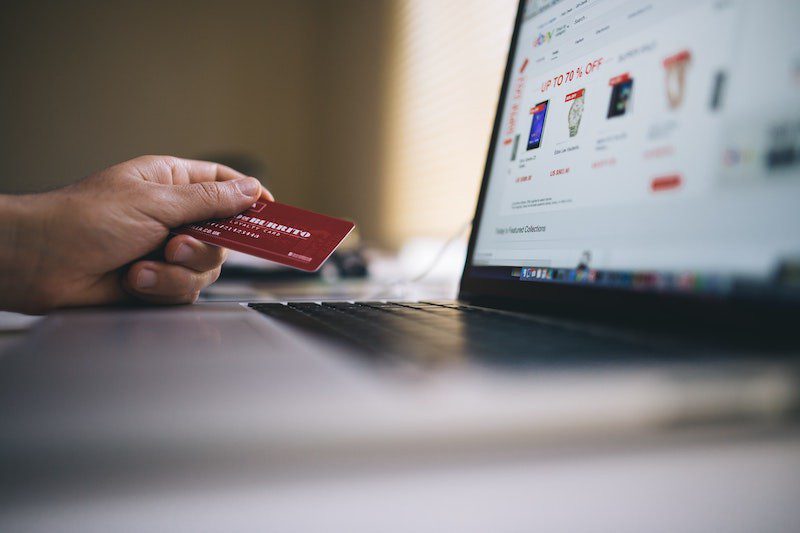 Choosing the Best E-Commerce Site
If you are going to run a small business online, you will need to choose an e-commerce platform. Each online small business has specific needs that not every e-commerce site can meet. Before choosing an e-commerce platform, you must decide what you need to get out of it. Here are some important things to consider when choosing the best e-commerce platform for small businesses.
Cost
E-commerce sites can cost anywhere from zero dollars to hundreds of thousands of dollars. You should consider how big your business is and how much money you are willing or need to spend. E-commerce platforms like Wix, Weebly, Square Online, and Ecwid all boast free versions. However, these free versions do not have nearly as many capabilities in comparison to the paid versions and their paid counterparts. 
Many of the best e-commerce platforms offer free trials. Take advantage of this to try out multiple sites before committing to one for your online small business. Starting up a small business online can be expensive, so trying a platform before sinking any amount of money into it is always a good idea.
Search Engine Optimization
The searchability of your business's e-commerce site will correlate with how many sales you are going to make. Of all the platforms available, the best e-commerce platform for small businesses will have SEO tools. Your store will be easier to find if the URL and product names are customizable. 
Growth Potential
The same platform that works for a very small business, just starting out might not work once the business grows. It is ideal to have a platform that can support a business of any size. But those platforms might be out of many new small businesses' price ranges. If you plan to grow your small business online either choose one with more capabilities, begin with a platform with multiple payment plans so you can upgrade as needed, or have a plan on how to switch platforms. If you choose to switch platforms, you might have difficulty or need to take a lot of time transferring your information over. As such, this option is usually not recommended. 
Mobile Optimization
77% of Americans own smartphones and of those people, 79% made a purchase using their smartphone. If your e-commerce site is not mobile-friendly, you will miss out on a large amount of revenue. While trying out an e-commerce platform, make sure to look at the site from multiple devices to ensure that the quality of experience is the same across all devices. Many sites will automatically reformat your website to be best viewed on mobile devices, but some automatically do it better. Others allow you to edit a mobile site to make it as user-friendly as possible. 
Creative Control
The best e-commerce platform will be user-friendly but have enough creative freedom to allow you to create a site that fits your shop's aesthetic needs. Most platforms offer templates that make designing the e-commerce site easy but do not allow for enough individualization. Other sites allow for a large amount of personalization but require more skill to design than the average person possesses. 
Before choosing the best e-commerce platform for your small business, consider if you have the skills required to build the site on that platform. If you do, the personalization this offers will be of great benefit. It can set you apart from the competition. If you do not have the skills, using templates will work. Templates are just a starting point. You can still move things around, change colors, add images, and information to create a beautiful and user-friendly e-commerce site.
Best E-Commerce Sites 
To make an informed decision and find the best e-commerce platform for small businesses, you will need to learn some facts about some of the best e-commerce platforms for small businesses.
Shopify
Of all the best e-commerce platform options for small businesses, Shopify offers the greatest value. It works for businesses of all sizes, so you will not have to worry about outgrowing the platform as your business grows. 
Capabilities
Compared to other sites, it has more design options for both beginner and advanced website designers.

Create a customized domain, connect with vendors, communicate with customers, track orders, and send invoices. 

Sync your sales across sites like Amazon and eBay.

Every Shopify site comes with a free SSL to protect your site's data. 

Offers fraud analysis
Cost
Shopify offers a fourteen-day free trial. After that, the basic plan costs $29 per month. Advanced Shopify costs $299 per month. Shopify offers a lite plan at $9. This allows you to add a buy button to an existing website or Facebook page.
Wix
Wix is a highly customizable option for a low monthly cost. It is one of the most beginner-friendly platforms.
Capabilities
Many themes to choose from and simple to edit

Drag and drop store builder makes building your site easy

Mobile-optimization features

Ability to calculate global tax and shipping

Fewer shopping features because the site is not entirely focused on e-commerce
Cost
Wix offers a free option, but to sell through the site you must buy the business plan at $23 per month.
Weebly
Like Wix, Weebly is a great option for beginners and those on a budget. This platform is best for businesses that are only selling a few items. Weebly is a newer platform with fewer options.
Capabilities
Option to password protect page

Blogging capabilities

Many theme options 

Transactions are done through Square

Pro version comes with a free domain and $100 of Google ad credit

Limited use for international businesses
Cost
This is the cheapest option on this list with a free version and pro version for $12 per month.
Square Online
Square Online is the best option for small businesses with a physical location looking to expand online. 
Capabilities
Powered by Weebly, so it has the same customization capabilities

Integrates with the square point of sale system which gives access to advanced inventory management

AI store builder gives more advanced options
Cost
Square online is free to use, but it has upgrade options.
Square Space
This is an inexpensive and great option for businesses that want to prioritize their mobile site. 
Capabilities
The annual plan includes SSL security and customizable domain

Most mobile-friendly option

Ability to integrate with social media

The business plan has 3% transaction fees

0% transaction fees for basic and advanced commerce plans
Cost
Square Space does not have a free option. Business plans start at $18 per month. The basic commerce plan costs $26 per month and the advanced commerce plan is $40 per month. 
WooCommerce
WooCommerce is an open-source platform that is built on WordPress, a content management program. The site is very customizable, but it requires more technical knowledge like coding than other e-commerce sites do.
Capabilities
Almost 300 official extensions available to be added to your e-commerce site

Extensions are added just by clicking a box

Users must find their hosting solution

Not beginner-friendly

Very customizable
Cost
WooCommerce itself is free to use, but you will need to pay for your hosting and payment gateways. It is important to remember that those costs are potentially expensive.  
Running a Small Business Online
Running your own small business online is not easy, but when you choose the best e-commerce site for small businesses, creating your site becomes a lot easier. Your business is unique so you will want to use the e-commerce site that will help you reach your goals, matches your skills, and fits within your budget.
If you lack technical skills but still want a beautiful site, Shopify or Wix are going to be your best options. If you need a beginner-friendly site for a low cost, Weebly will work well. For those already using Square, using Square Online for your e-commerce site would be a logical choice. If you have more technical skills, values customization, and are familiar with WordPress, WooCommerce offers what you need.
The platform that is considered the best e-commerce platform for small businesses might not be the platform for you. Just because one site works for most businesses, does not mean it will work for you. Before choosing, make sure to try out different platforms to find which one is the best e-commerce platform for your small business.
FAQ:
What is the cheapest e-commerce platform?

What e-commerce platforms are best for new businesses?

Why should my e-commerce platform work for mobile devices?

What should I look for in an e-commerce platform?

What e-commerce platforms are best for beginners?