Outdoor Recreation Advertising
Each year, American spend nearly $650 million on outdoor recreation. SEO Design Chicago offers outdoor recreation marketing services for businesses across the U.S. to help you stand out. Whether you have a golf course, fishing business, a Jeep rental company, or another kind of outdoor recreation company, we can help you advertise and market your business.
Pay-Per-Click Ads for Outdoor Recreation Businesses
Our pay-per-click advertising services include using Google Ads, Bing Ads, and other platforms to run digital ads for your business to drive immediate sales and results.
Facebook Ads for Outdoor Recreation Businesses
Another excellent option we recommend for outdoor recreation businesses is Facebook ads. Facebook allows you to make creative ads for your company, where you can target your audience specifically.
Instagram Ads for Outdoor Recreation Businesses
Everyone loves planning their vacations and recreational activities on Instagram, which makes it the perfect platform for advertising your outdoor recreational business. We pair professional photos with captivating calls-to-actions to drive clients to your page.
Content Creation for Outdoor Recreation Businesses
AT SEO Design Chicago, we love outdoor activities and recreation! We specialize in creating content for outdoor recreation company websites and social media channels. Our professional writers have experience writing about topics like hunting, fishing, hiking, camping, skiing, and more. Great content helps you sell you services and products. We are passionate about helping outdoor recreation businesses grow. Learn more about our expert content marketing services for outdoor recreation companies: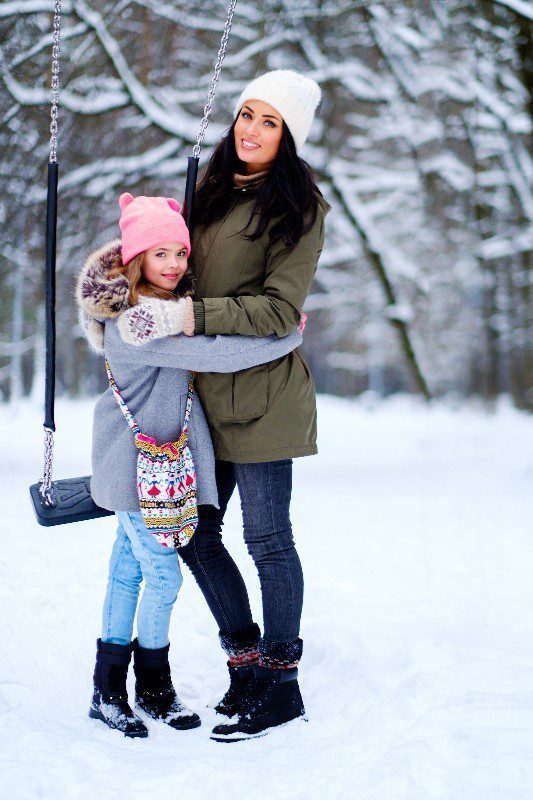 Social Media Content Creation for Outdoor Recreation Businesses
Every outdoor recreation business should utilize social media channels for marketing purposes. Our social media team can create content for every social media platform, from Facebook, to LinkedIn, and TikTok.
Website Content Creation for Outdoor Recreation Businesses
We have had great success creating blogs for outdoor recreation companies' websites to attract more traffic. Our SEO content writers can create articles on any outdoor recreation topic that are valuable for your audience, build your brand name, and boost your search ranking.
Web Developers for Outdoor Recreation Companies
The first step of our web development services is to help you choose a platform and solution that fits your business model. Then, we build your website. Or, we can redesign your existing website to better suit your needs and the needs of your customers. We also offer dynamic landing pages, e-commerce website development if you sell your outdoor gear and other products online, website hosting,  and more.
Local SEO Services for Outdoor Recreation Companies
Many outdoor recreation companies benefit from Local SEO Services. If someone searches "fishing near me," "rock climbing near me," or "outdoor adventure near me," for example, you want to show up in the search results on Google. We help make sure you appear online for the outdoor enthusiasts who are looking for you.
Local Search Rankings for Outdoor Recreation Companies
SEO Design Chicago helps outdoor recreation companies improve their local search rankings by optimizing your website for local keywords, building online business listings, optimizing your company's Google Business Profile, and listing your company on other search engines, like Bing and Yahoo Local.
Online Business Listings for Outdoor Recreation Companies
Is your outdoor recreation business listed on all the local online business listings? There are several key websites and guides to outdoor recreation activities. If you are listed on these sites, it will help you connect with more outdoor adventurers. We makes sure you are listed everywhere you need to be, and that all the information about your company online is accurate and up-to-date. Google takes these listings into account when it comes to your search ranking.
Google Business Profile for Outdoor Recreation Companies
It's important to make sure your business has an updated and complete Google Business Profile. Your page should use pictures and written content to highlight your outdoor recreation company's services and equipment. What does your company offer that others don't? We'll help you feature that information.
Bing and Yahoo Local for Outdoor Recreation Companies
Your company needs to be optimized not just for Google, but also for Bing and Yahoo Local, too. We make sure that all your bases are covered.
SEO for Outdoor Recreation Businesses
SEO Design Chicago specializes in SEO services for outdoor recreation companies. The most important components of Recreation SEO are:
On-site Optimization
Ongoing Quality Content Creation
Off-site Authority Building 
Backlink Strategy 
Outdoor Recreation Marketing and Outdoor Recreation Consulting
SEO Design Chicago offers a full range of digital marketing and consulting services for outdoor recreation businesses. Our company acts as the friend you need to help you make and attain goals for your business. We also help you identify any issues or problems, and come up with actionable solutions. Our goal is to work with you to help your business succeed!
Outdoor Recreation Social Media Analytics
If you are already using Facebook or Google Ads to promote your recreation company, but you're not sure if they're really working for you, SEO Design Chicago can help. We use expert data and analytics to get you more leads with your ads and social media campaigns.
Outdoor Recreation Web Analytics
It's important to keep an eye on the analytics for any website. SEO Design Chicago can do the hard work for you and monitor your website's analytics and address any issues we see as they arise.
SEO Design Chicago is the Best Marketing Agency for Outdoor Recreation Businesses
We know that outdoor recreation businesses have unique needs when it comes to digital marketing. We help both local and multi-location recreation businesses build both short-term and long-term successful solutions. Whether you are a manufacturer of outdoor gear, a retail store, or a fishing or hunting guide, we can help you grow your business.
Contact SEO Design Chicago today to learn how we can help you get back outdoors while we grow your business online!
free seo analysis
Outdoor Recreation Marketing Resources