Digital Marketing Options for Car Washes
SEO Design Chicago offers car wash marketing services to help you attract more clients to your car wash. Our range of digital marketing options for car washes includes PPC ads, social media, content creation, and more.
Pay-Per-Click Marketing for Car Washes
SEO Design Chicago offers PPC marketing for car washes. We create pay-per-click campaigns to target the right people looking for a car wash. Many of our car wash clients love PPC because it is a cost-effective strategy.
Facebook Advertising for Car Washes
Our Facebook Ads can take your car wash to the next level. On Facebook, we are able to target your customers on a hyper-local level who are in your area.
Instagram Ads for Car Washes
Have you considered advertising your car wash on Instagram? Instagram is a great platform to connect with customers to increase brand awareness so you come to mind the next time they need a car wash.
Content Creation for Car Washes
As a car wash owner, you might not put a lot of thought into your car wash content marketing strategy. However, if you want to attract search engine traffic to your car wash website, the key is ongoing content creation for your website. Our team of professional SEO writers has experience writing for car wash website to drive more traffic. We specifically tailor custom content strategy for each of our clients.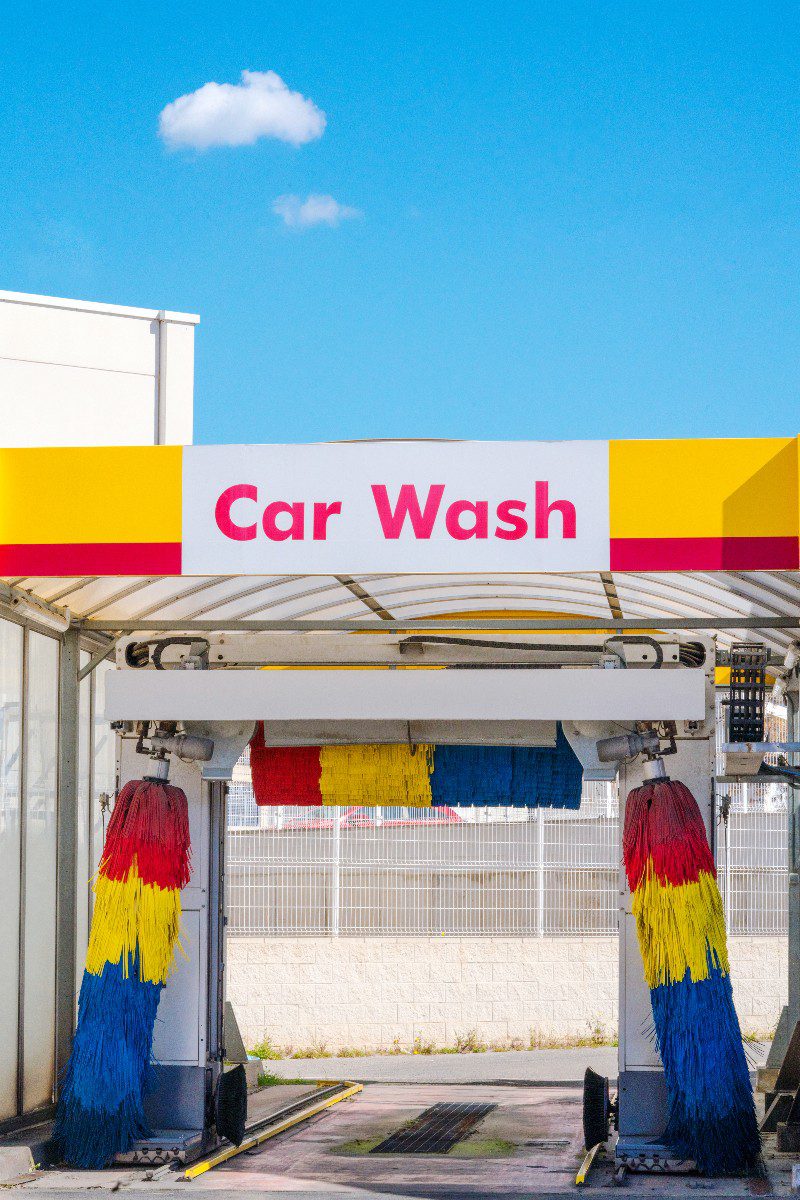 Social Media Content Creation for Car Washes
Our social media team creates social media content strategies for car washes across the U.S. A car wash social media strategy and active presence online helps us engage with your potential customers to increase car washes and build loyalty for your business.
Website Content Creation for Car Washes
Car washes oftentimes have websites that are lacking in content. Not when you partner with SEO Design Chicago. Our team can write informational blog posts for your website about car washes to help boost your search ranking and provide value for your website visitors.
Web Developers for Car Wash Websites
Our web design team can create a new website for your car wash franchise or update your existing website. In fact, SEO Design Chicago created an updated website for a leading regional car wash company that was focused on promoting all of their locations and increasing awareness in the market. It resulted in a 178% increase in local search results and a 230% increase in organic web traffic.
Local SEO for Car Washes
Many customers head to Google to search for a "car wash near me" when they realize it's time for a car wash. Our team uses Local SEO strategies to ensure that your car wash shows up on Google's local searches.
Local SEO Strategies for Car Washes
Local SEO is one of the most important services we provide for car washes. If you have a car wash franchise with several locations, we can help you rank for each and every location. Our team knows the best Local SEO car wash strategies.
Online Business Listings for Car Washes
Your car wash should be listed on all relevant business directories and websites. Online business listings not only help potential customers find more information about your car wash, but having updated business listings helps your search ranking, too. An updated business listing provides a valuable reference and signals to a possible client that they can trust your car wash with their vehicle.
Google My Business Pages for Car Washes
Every car wash needs a Google Business Profile. Our SEO experts will claim and optimize your page to ensure that your car wash appears in local searches. We will update your page on a regular basis with photos and important details that customers need to know.
Bing and Yahoo Listings for Car Washes
Another way to beat the competing car wash down the street is by having your car wash listed on Bing Places and Yahoo Local, too. It's one step that we find many car washes overlook. However, lots of people still utilize these search engines. If you don't have your car wash listed on Yahoo and Bing, you could be missing out on potential search traffic! SEO Design Chicago will make sure your car wash is listed professionally on all relevant search engines.
SEO for Car Washes
The most important components of car wash SEO are:
On-site Optimization
Ongoing Quality Content Creation
Off-site Authority Building
SEO Analysis for Car Washes
Our SEO services for car washes begin with an SEO analysis to determine where your car wash currently ranks on Google. This helps us develop an individual SEO strategy for your business to help you improve your ranking.
SEO Services for Car Washes
SEO Design Chicago provides several different search engine optimization services to help your car wash achieve the highest possible search ranking. From on-site optimization to technical SEO, we have SEO experts ready to help improve your site's search ranking today. We can help improve your car wash's brand, visibility, and search ranking, resulting in more leads and more business for you!
Link Building for Car Washes
An integral part of SEO is link building. If you have broken links on your car wash's website, they could be hurting your search ranking. SEO Design Chicago can find broken links on your website, and also add new quality inbound and outbound links to your site.
Digital Consulting for Car Washes
Whether you are looking for some marketing advice or you're looking for a digital marketing agency that can create a full-blown marketing strategy and implement it for you, you have found the right agency for your car wash. Our team of in-house marketers, writers, web designers, and SEO experts are ready to help you grow your car wash business.
Video and Photography for Car Washes
Many car wash clients find our photography and videography services helpful to create professional images and videos of their car wash that can be used on their websites and social media.
Graphic Design for Car Washes
Our graphic design team can create a car wash logo, branding, and design to give customers the confidence to choose your car wash over the competing car washes in your area.
SEO Design Chicago is the Best Marketing Agency for Car Washes
SEO Design Chicago offers the best car wash marketing services in the country. Choose the agency that has proven results improving business for other car washes in the U.S. Contact us today to learn how we can help your car wash grow and expand!
free seo analysis
Car Wash Marketing Resources
Let's start with the basics. Shopify is an all–in–one e-commerce platform that allows you to [...]