Did you know that 99% of millennials these days, and about 90% of the baby boomer generation, begin their search for properties online? Where we once relied on in-person referrals or word of mouth to find potential realtors, today's generation has turned to the digital world. Most real estate searches lead users to online websites or even social media. The many social platforms feature engaging visual and interactive images or videos of new listings, renovation ideas, and possibly customer testimonials. For first-time realtors seeking to expand their business, this article will act as an essential social media guide for commercial real estate, focusing on social media management, brand image, and content production.
The Audience for Real Estate Marketing Posts
You must consider how your audience perceives your content to create the best social media for real estate businesses. Therefore, investing the time and resources into understanding your audience and their interest in the real estate industry becomes vital to running a successful social media page and business. When building your social media pages, consider how to curate your brand and engage your audience. 
Build Your Brand
Building your brand is a vital foundational step when crafting the best social media for real estate. However you choose to design your brand, you must ensure that its core strategies help you achieve your set KPIs (key performance indicators) or objectives. 
To maintain an authentic brand, tailor it to your company's goals, image, and motto. Through doing so, you create transparency for your target audience, which enhances your brand's credibility. A consistent brand identity with planned social media advertising conveys a reliable and engaging business. 
Engage Your Audience
When creating your brand, you need to engage with your audience. A seemingly easy step, but it requires you to invest resources into researching whom your target audience consists of. Before you can even begin to curate effective and targeted content for your real estate marketing posts, you must examine your audience's demographics – like age, income, and location – and their interests within the commercial real estate industry. 
Strategies and Social Media Management For Real Estate
What is the difference between social media management, social media marketing, and social media strategy? If you are not overly familiar with marketing, all these terms may sound identical. Not to worry, before discussing specific strategies for real estate social media development, we will briefly review this marketing-specific terminology.
Social media marketing refers to creating, using, and analyzing any marketing techniques via social media. This might include website building, the creation of mobile-friendly platforms, content creation of competing platforms, and employing analytics tools like Hootsuite or Google Analytics which are designed for social media analysis. Similarly, social media management falls under the umbrella of social media marketing. Social media management for real estate refers to creating, posting, and using analytics in social media. Social media management focuses on the management side instead of the creative, like monitoring comments, responding to users, and approving content for upcoming posts. 
To promote a well-balanced social media page, and limit time spent monitoring potentially unsatisfied followers, participate in social listening. Social listening remains crucial to any effective social media management for real estate. Social listening or social media listening involves monitoring the conversation on social media platforms related to your business. Through social listing, you can identify your campaign's current success and ensure your audience's engagement. Additionally, implementing social listening in your social media management for real estate plan allows you to act proactively. You can gather time-sensitive data on the health of your social media plan and analyze potential content to avoid advertising in the future. With social media at the tips of our fingers, customers can easily express their opinions on your real estate endeavors by dropping comments or employing positive or negative likes. As such, realtors must thoughtfully consider their social media strategies. 
Use Local SEO
Unless you act as a realtor for an international real estate company, implementing local SEO in your real estate marketing posts often produces the best results. Local SEO has become a standard for any form of social media management for real estate. Local SEO or local search engine optimization enhances the reach of your business, increases your business in consumer search results, and boosts your brand's visibility among competing companies. With the rise of "near me" searches, local SEO will enable customers to find your business quicker. If implemented in your social media – through blogs, hashtags, and social posts- it will give those customers swift access to quality examples of your business' success.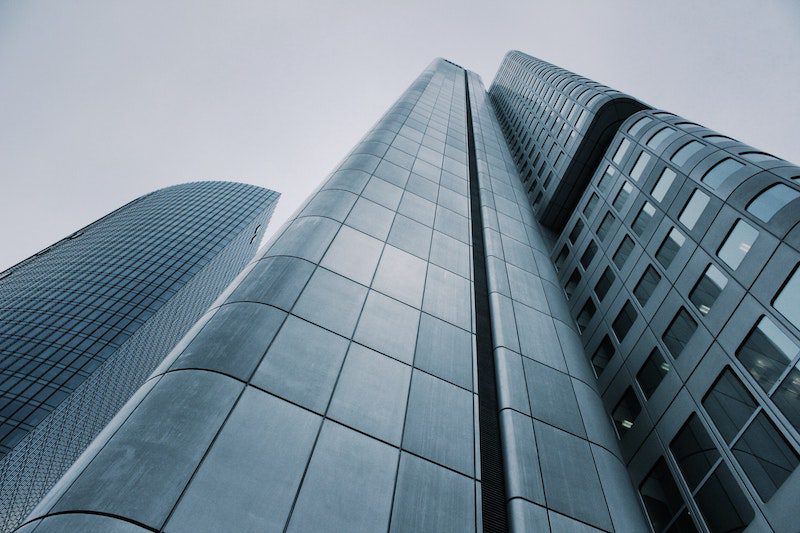 Emphasize the Visuals
Always use engaging, visual content in your real estate marketing posts for social media. Potential business venturers react well to visual-heavy content. Imagine you were a potential property buyer – wouldn't you like the opportunity to see what you envisioned in your mind come to life on the social page you researched? Of course! 
Since customers are more likely to like, share, and save content that features visuals, consider how you can emphasize content production in your digital marketing plan. To encourage the best social media for real estate, include some of the following suggestions in your content:
Leading renovation tutorials

Hosting social media contests for prospective buyers

Linking your company's blog or website in the platform bio

Leveraging user-generated content and testimonials
Organizations that invest resources into developing high-quality content and visuals ultimately increase their sales, grow online visibility, and generate leads. 
Promote Thoughtfully
Never over-promote your brand. Overly-heavy promotion on social media can quickly lead consumers to view your socials as just an ad instead of a place of enjoyment. Instead, subtly promote your brand within your posts. For example, instead of making your brand logo front and center in every post, subtly include it in the corner of every image posted about a property sold. Typically, the golden rule for social media and promotions is 80/20. This means that about 80% of your content should revolve around lifestyle, customer interest, and updates. The other 20% should focus on self-promotion, brand content, and services or products provided. This golden rule ensures an engaging and informative social media page.
Best Social Media for Real Estate Content
When considering how to craft the best social media for real estate endeavors, always ensure you know the best platforms and approaches to curating content. We have provided some advice regarding how to choose the best-fitting media and content for real estate marketing posts: 
Platforms
Facebook and Instagram are very effective platforms when designing your social media pages. 
Instagram focuses on providing visually aesthetic content and features. The platform aims to increase your brand's visibility. It does so through direct messaging, comment management, live feeds, and ad features. Due to the app's mobile design and emphasis on aesthetics, you will probably attract a younger customer base (for example, small businesses). Instagram encourages your brand to stay on trend, have an eye for detail, create mobile-friendly content, and ultimately stay relevant to your audience. This platform will undoubtedly benefit your business if you work in luxury or boutique real estate. 
On the other hand, Facebook is a staple of all marketing for real estate businesses. Facebook ad campaigns allow you to target demographics, such as the specific age, gender, potential income, and geographic location of your targeted audiences. A more personalizable platform, Facebook lets you spotlight information such as listing-related content, curation of reviews, and booking appointments. 
Content
Regarding curating content, you should have diverse, original, and engaging content when planning your real estate marketing posts. We recommend creating a content calendar to help plan for the best social media for real estate pages. Here are some suggestions for curating thoughtful content: 
Property Photos –

Prioritize visual content in your real estate marketing posts. Images of beautiful, well-staged properties encourage customer engagement and retention.  Frequently, these photos are what "sells" the property.

Testimonials –

Reputation management

remains a significant part of social media management for real estate. What better way to retain a high reputation than by posting testimonials of previous customers and their favorable experiences with your business? 

Business Milestones –

Awards and accolades demonstrate the credibility of your business. Don't be shy when posting about your company's achievements or your team member's achievements. 

Industry News –

The commercial real estate industry is constantly evolving. Whether through positing real estate advice, story time videos about a humorous experience, or updates on policies, further establish your credibility by showing your industry knowledge. 

Event Coverage –

Do any of your followers express an interest in meeting with you or discussing potential listings in person? If so,

post updates about upcoming event

s through which you can further market your talents as a relator and your business in person.

New Listings –

Post time-sensitive updates about new listings. Share information in your real estate marketing posts concerning the listings' price points, amenities, and recommend renovation needs. 

Renovation Tips –

After a prospective buyer becomes an owner, keeping them engaged with your social platforms can be difficult. To continue their engagement, gear some of your content towards maintenance and renovation. This type of content will retain your current followers and attract users interested in a slightly different industry. 
SEO Design Chicago and Real Estate
Just as the job of realtors can drastically vary, so too can the practice of providing the best social media for real estate. Your real estate endeavors will thrive with social media marketing by implementing effective social media management, targeting specific platforms, posting original content, and avoiding overused marketing strategies. 
However, we understand that using social media may seem daunting, especially when implementing it for business purposes. We highly recommend partnering with experts in real estate marketing for the established real estate company or even the growing commercial realtor. For all realtors, we recommend investing resources in a local marketing company – such as partnering with local firms like SEO Design Chicago in Columbus. Since our local firm will be most familiar with your area, you can expect the best social media management for real estate purposes with expert consultations and marketing materials. SEO Design Chicago will consider all marketing techniques to ensure a positive social media experience for you and your consumers. 
FAQ:
How do I identify my target audience?

Why are visuals important in commercial real estate?

Why is local SEO important for commercial realtors?

What are the most valuable social media real estate post types?

How to use social media for commercial real estate?