When it comes to starting a website, most people find themselves trying to decide between WordPress and Wix. WordPress powers over 800 million websites, which is 43% of all websites today. This alone tells you a lot about the platform. Clearly, tons of people and businesses believe WordPress has better website building and management tools than their competitors, like Wix.
Some people wonder if WordPress is the most used platform simply because it's been around the longest. After all, WordPress launched in May of 2003, while Wix launched in 2006 but didn't really take off until much later. However, there's more to it than that. Here is a guide to help you decide if WordPress is the best platform for your company's website. 
What Most Website Platforms Offer
WordPress and Wix both share one perk – you can get a website up and running pretty easily and quickly. Plus, you can do it for free. 
One major drawback of their free plans is that they don't offer customized domain names. The platform names, like WordPress or Wix, will always appear in the URL on their free plans. For example, the URL will look something like www.yoursitename.wordpress.com or  www.wixsite.com/yoursitename. Having a website without a customized domain can sometimes make people wonder how legitimate a site is.
Still, for no cost, all of these platforms offer nicely designed, free templates that you can customize fairly easily. If you are simply trying to establish an online presence, and don't want to sell anything, using any of these platforms and their free options may work. There are other popular website builders and management tools, including Shopify and Squarespace. These two tend to be best for e-commerce businesses. You can experiment with them for free, but only for 14 days. After that, you'll have to pay to keep taking advantage of its features.
Pre-Designed Templates and Ease of Use: WordPress vs Wix
When asked why they like Wix, most users feel its drop-and-drag editor makes it easier to use than WordPress. Plus, Wix offers over 800 templates to choose between when designing your website. 
While Wix is more user-friendly, WordPress has a bit of a learning curve. But many people feel that the learning curve comes with a big benefit – access to over 9000 free templates (there are even more, but you'll have to pay for those).
So if you're trying to decide if WordPress is the best platform for a website, the first question to ask yourself is how interested you are in technology. If you don't have the time or interest to learn a brand-new platform, Wix may be the best option. But if you do have the time and interest, WordPress may be better for you, especially because it offers access to more templates. 
And remember that at SEO Design Chicago, we can start and/or manage a WordPress site for you!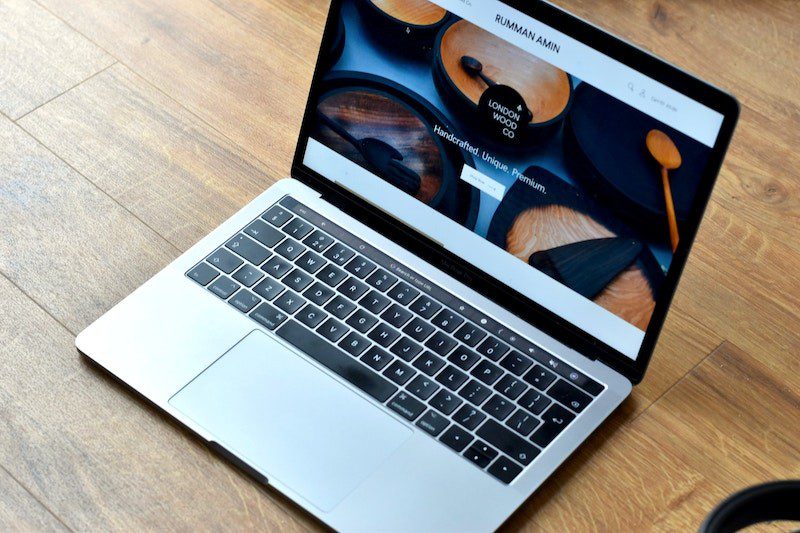 Customized Domains and Hosting: WordPress vs Wix
Both Wix and WordPress offer the ability to start a website for free. But if you're trying to sell something online, or get people to come into a brick-and-mortar location to pay for goods or services, people may wonder how professional the business is if you don't have a customized domain. While Google can find and index websites without a customized domain, you really need to make sure each page is SEO-friendly. 
Studies show people make decisions about a website and the people behind it within 500 milliseconds. So, you want to make sure you make the right first impression. Typically, that will mean that you want a customized domain. 
You'll also need to figure out a way to "host" your website. You can think of website hosting as finding a place for your website to live online. This is what allows other people to view your website whenever they want. This area is where there starts to be a big difference between Wix and WordPress. 
Wix will allow you to customize your domain and host your website, for one monthly fee. These fees start at $11 per month and go all the way up to $159 per month (when paid annually, which is always the cheapest route). The more you pay, the more features you have, such as the ability to sell goods, manage marketing efforts, and more.
Meanwhile, WordPress's plans range from $4 per month to $45 per month if paid upfront for a year. Plus, you can pick and choose additional features to pay for. For example, if you want to upgrade to a special WordPress theme, those usually cost $59 per year. Plugins on WordPress give your website extra functionality, like the ability to sell items on your website or contact forms. Some of these plugins are free, but others cost money. When it comes down to cost and adding functions as a business grows, WordPress is the best platform for a website. 
Help Resources: WordPress vs. Wix
Even the best web developers and designers run into problems they can't figure out. Both WordPress and Wix have extensive help databases.
However. WordPress edges out Wix in this area because WordPress is open-source. That means that unlike Wix, WordPress doesn't want to keep anything secret about its coding and technology. They encourage developers to share information in extensive WordPress communities. Forbes wrote, "The fact that WordPress is an open-source platform is another massive advantage to its users. WordPress was designed to be accessible to everyone. There is a wealth of information available online as well as a large community of developers and users devoted to sharing their knowledge with anyone who needs assistance."
Why Experts Prefer WordPress
In an essay on Forbes, technology expert Anil Gupta explained the reasons WordPress outshines the competition. He lists a series of reasons, including:
WordPress is great for small companies or large businesses with multiple companies and multiple websites

WordPress's plugins are vetted to make sure they don't violate any laws or policies, especially in the EU, which has some of the strictest regulations

WordPress loads the fastest. Loading time is a key factor that determines how Google ranks websites in search results pages

WordPress has the fastest publishing speed, which is key when breaking news or fixing errors

WordPress has extensive security plugins so you can ensure you are protecting customer data

WordPress has the most plugins available
Companies that Use WordPress for Their Websites
WordPress is one of our favorites, and the top choice of hundreds of companies, people, and brands, including:
Sony Music

TechCrunch

Meta Newsroom

Time Magazine

CNN Press Room

Vogue

The New York Times Company

The White House

Variety

The Grub Hub Blog
How to Learn More About WordPress
If you are thinking about migrating your website from one CMS to WordPress, we can handle that for you. We can also start and maintain a WordPress site for you. Our prices are affordable, and our experience is extensive. 
You can also take a WordPress course online. The Fordham Ram, a digital site for educators, put together a list of WordPress courses that you can take online. Some cost money. Note that most of these courses are self-directed, and there is no teacher to ask questions to. That's why we also offer training in WordPress and other tech areas. 
Find the Best Platform With SEO Design Chicago
Remember that SEO Design Chicago can explain the differences between WordPress and Wix to you in more detail if you would like. Additionally, we can handle the initial design of your site and then turn it over to you, or manage the website for you altogether. Reach out to us to get more details!