You might have heard that UX Analysis is important for any website but have no idea what website UX analysis is or how to get started. You're in the right place. This article tell you everything you need to know about website UX analysis, and SEO Design Chicago can help answer all your questions about website UX analysis. 
Website UX Analysis
Before you can understand website UX analysis, you'll need to know everything about website UX, including what it is and the benefits of having a good website UX. 
Definition of Website UX 
Website UX is the user experience of a website. You want to ensure that visitors to your website have the easiest and best possible experience. You can do this by utilizing the help of professional web developers.
What Are the Benefits of a Good Website UX? 
A great user experience for your website means happier customers, more visitors to your site, and ultimately, more revenue and sales for you. Even if you are attracting visitors to your website with excellent SEO or paid ads, it won't matter if they get frustrated as soon as they arrive there by a slowly loading website or lack of the information they're looking for.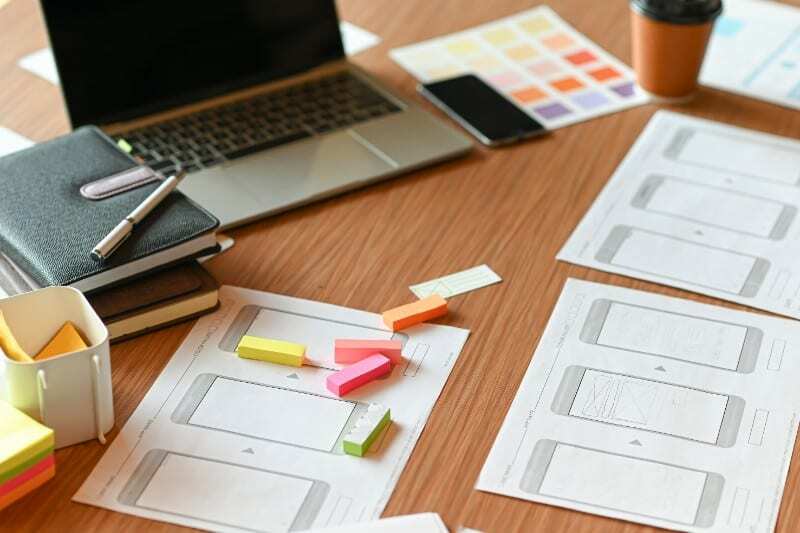 What Constitutes Good Web UX Design? 
There is sometimes a misconception that the most important element of a website is its design. While website design is certainly important, the user experience is paramount to having a successful website. You can have the most beautiful website out there, but if it's not user-friendly, it won't matter. 
Here are some tips to make sure your web design will give users a good experience: 
Create a Sitemap
To start out creating an excellent UX design, first design an XML sitemap. This will be how your website flows for users and makes sure they can get from one page to another easily and in a way that makes sense. 
Make Your Website Easy to Navigate
Your website's navigation is one of the most important pieces to a good overall user experience. Make sure you have a menu bar that lays out general web pages for users like "Home," "About," "Services," "Products," "Blog," and "Contact Us." 
Keep Important Information Above the Fold
There are certain pieces of information visitors to your website should find when they open up your homepage without having to scroll or go looking for them (which is what we mean by above the fold.) These include contact information, your logo, links to your social media pages, the menu bar, and an image that directly relates to your brand or business. 
Eliminate Dead Ends 
It may sound obvious, but make sure every menu item leads to a new web page full of engaging content and make sure to eliminate any dead ends on your website. 
Give Your Visitors Exit Signs
Pretend your website is a parking garage and make sure that on every web page, there is an option to "go back." This makes sure if they end up somewhere they don't want to be on your website, they'll go to another page on your website, not to another website altogether. To the same end, make sure any links to other websites open in a new tab. 
Remember That Content Matters, Too
Make sure to pick a font that is easy to read and keep it large enough for your grandmother to find without having to look around for her cheaters (or even worse, a different website altogether.) Then, make sure all the content on your website is clear, concise and easy to understand. Have a few friends you trust read through the text for your site and give you feedback. If it's too heavy in industry slang they don't understand, it's time for a rewrite. And if you need assistance creating content for your website, we can help!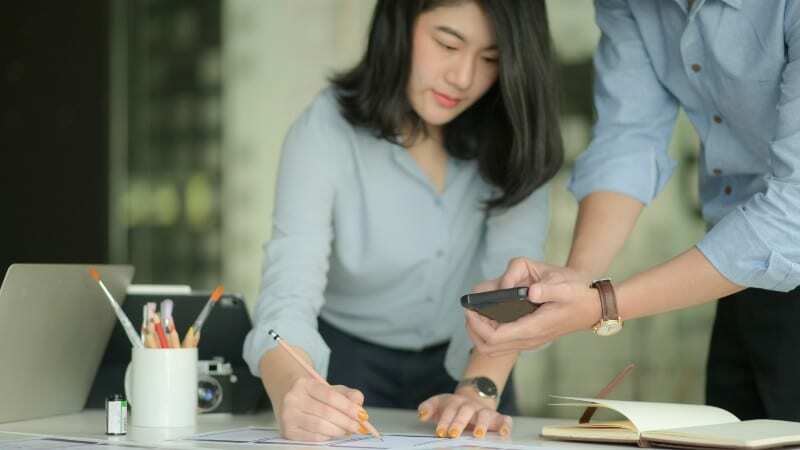 Tips To Help Measure Your Website's UX 
Here are some tips from the experts at SEO Design Chicago to help you analyze your website's UX: 
Check your website's loading speed 
One of the easiest ways to frustrate and lose visitors to your website is by having a slow to load site. Internet users have high expectations these days for loading speeds, whether they're looking at your site on desktop or mobile. (Loading speed can also affect your website's SEO ranking, so make it speedy!) 
If you're not sure your website speed is fast enough, you can use Google's PageSpeed Insights tool. It will tell you which of your web pages are slow and what it is that's causing the delay. For example, sometimes images are too large and slow down your site. A simple trick is to compress your images and boom, your loading speed will, well, speed up. 
Track the amount of time users spend filling out forms
Hopefully your website has forms for users to fill out to help them get in touch with you, provide feedback, get a quote for your services, etc. However, visitors are starting to fill out the forms and then abandoning them, or taking way too long for them to fill out, they'll be unhappy. Luckily, there's a tool for that. You can use Hotjar, which is a conversion optimization (CRO) tool that can analyze how visitors interact with the form on your website. 
Watch how users navigate and interact with your site
It's always a good idea to see how users are navigating and interacting with your website. One way to do so is by using heatmaps. Crazy Egg is a tool similar to Hotjar that you can use to see where people are engaging with a particular page. 
Collect feedback from users – and use it to improve 
A good idea for a form on your website is to ask for feedback from visitors – and then actually incorporate that feedback into fixes for your website. You can also ask other employees of your company, for example like customer service representatives who directly interact with customers, if they have heard any feedback regarding the website. 
Pay attention to what customers are asking you 
If customers are reaching out to your company on a regular basis via phone, email and social media and asking questions about your business that should be easily answered by looking at your website, that could be a sign that the information is buried too deeply on your website and is too hard to find. That means it's time to move that information to the forefront of your website and repeat it throughout. Make the most important information for your customers as easily accessible as possible on your website. 
One way to do this is by adding an "FAQ" page to your website with answers to all the commonly asked questions regarding your company and your industry in general. (This will not only improve your website's UX, but it will also boost your ranking with search engines!) 
Keep tabs on how many users complete checkout 
If you're selling products on your website, make sure that customers that visit your site are actually completing checkout on the items they're looking at by using the Google Analytics Behavior Analysis Report. You can use this tool to track the number of users that made it from one step in the buying process to the next, and see at which steps potential customers are abandoning their items. This can signal that there might be issues that need to be addressed at a particular point in the buying process. 
Conduct usability testing 
One of the best ways to test the user experience of your website is very simple: to test it with actual humans! At the end of the day, website visitors are just humans. You can test your website yourself – for example, if you run an ecommerce site, choose a few items, add them to your cart, and then go through the entire checkout process and see if you encounter any issues. 
Or, use friends, family members of employees to test the website for you and report any problems they might see that you don't. You could also recruit a small group of customers to report any issues they have directly to you while using the site. 
Best Web UX Agencies 
Though we have laid out the steps for you to conduct your own website UX analysis, your best bet will be to hire the professionals of a web UX agency to help you check the usability of your site and fix any issues for you. 
If you're wondering why you're attracting visitors but not converting them into customers, or if you are aware that your website has issues with user experience but you're not able to fix them on your own, that's where a web UX agency comes in. 
The best web UX agencies will help you come up with the ideal web UX design for your website, help you build it, and then help you analyze your website's UX on a regular basis. 
Contact SEO Design Chicago 
If you need help with website UX analysis, creating a web UX design, or any other issues relating to your website, contact SEO Design Chicago today.