If you're a content creator, good news: Instagram has announced some new ways for you to stack more cash. The popular social media app is planning on launching several new features that will allow content creators multiple revenue streams. As many know, making sure content creators are paid for their work has been a struggle in the era of social media. Instagram is helping to address that issue, while also lining their own pockets with some of the revenue. We'll tell you the three features Instagram is developing that will help creators make more money. 
Instagram Announces New Ways for Creators to Make Money Through App
Facebook CEO Mark Zuckerberg (for those who don't know, Facebook owns Instagram) announced the details during a livestream this week with Instagram chief Adam Mosseri. The new features coming to Instagram will enable content creators to earn multiple revenue streams. 
Content creators will be able to generate income in the following ways: 
Brand partnerships 

Selling merchandise

Recommending affiliate products 
If you're thinking to yourself, "wait, can't Instagram users earn money all these ways already?" you are correct. You can make a lot of money on Instagram. However, as of now, they have to do it via their own means. After all, marketers pay brands anywhere between $50 and $750,000 per post. Though, you probably can't command quite that high of an amount unless you're Ariana Grande. That means creators have to do the hard work themselves of contacting brands, setting up e-commerce stores, and joining affiliate programs. 
But Instagram is working on streamlining those processes by making it easier for content creators to accomplish all those tasks right in the app itself. Obviously, this serves Instagram's interests, too. After all, the company doesn't make money when creators establish partnerships with brands on their own or sell goods through their own stores. 
So, by keeping all the revenue-earning activity within Instagram itself, the company can either take a percentage or charge service fees. (Or both.) We're not sure yet, because Instagram hasn't announced how it plans to profit from the new features as of now.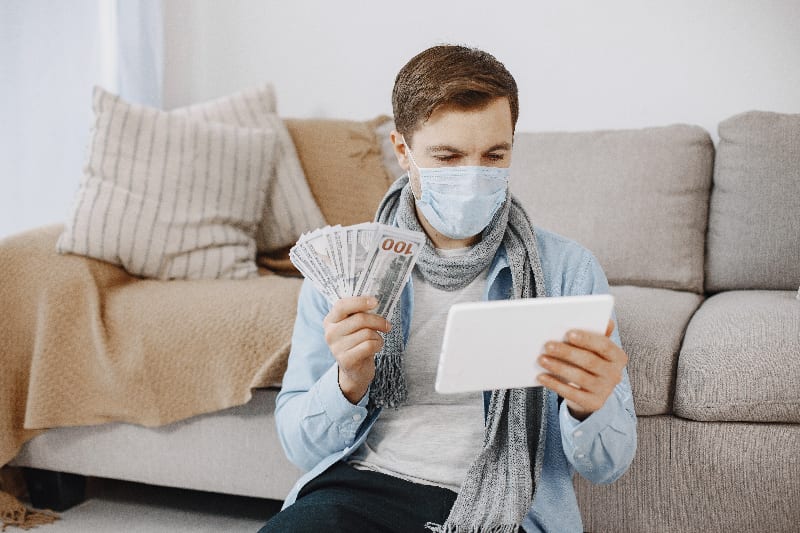 New Ways for Instagram Creators to Earn Money
Here are the new ways Instagram is working on for content creators to earn more money through their app. 
Connecting Brands with Creators 
Instagram is developing a "marketplace" for brands, where they can discover and sponsor emerging creators and influencers. 
According to Mosseri, "We should be able to help brands find creators that are uniquely aligned with the work they're trying to do and vice versa." 
The goal of the marketplace is to simplify the process of establishing brand partnerships for both brands and creators. It might be able to help creators who otherwise might not draw a lot of attention to end up on a brand's radar. 
Instagram Creator Shops
Instagram creator shops will allow users with regular accounts to sell merchandise on their profile. These shops are an extension of Facebook and Instagram shops that debuted in 2020. Before, these shops were only available to business accounts. Soon, however, any user will be able to create their own store on Instagram. 
"We see a lot of creators setting up shops too, and one part of being a content creator business model is you create great content, and then you can sell stuff, and so having creator shops is awesome," Zuckerberg said. 
So, if your grandma wants to sell her latest knitting project on Instagram, she can go ahead and do so! 
Affiliate Recommendation Marketplace
Instagram also plans to help content creators get paid for promoting content in the app. 
"Creators should be able to get a cut of the sales of things that they're recommending and we should build up an affiliate recommendation marketplace to enable that to all happen," Zuckerberg said. 
Basically, this will make it easier for creators to find opportunities to earn commission by recommending products. An affiliate recommendation marketplace can help creators find the products to recommend that align with their values. Since the marketplace will be run by Instagram, the possibility exists that it will offer more favorable terms for creators than other affiliate programs. 
Unfortunately, Zuckerberg and Mosseri did not announce when these new Instagram features will be available. However, they did say they'd tell us more soon. Stay tuned! 
Make Money on Instagram with SEO Design Chicago
If you need the assistance of a social media manager to help hone your Instagram strategy, contact us at SEO Design Chicago today! We specialize in social media content creation for a variety of clients and brands.  
FAQ: 
When will the new Instagram features to help creators make more money be available?

How is Instagram helping creators make money? 

How much can you get paid for an Instagram post? 

Can anyone create a shop on Instagram? 

What is the affiliate recommendation marketplace on Instagram?