Depending on your age, you can probably still remember a time when there were Yellow Pages and White Pages. A time when your only source for recommendations were these sometimes outdated books or word of mouth. The internet has now made it possible to advertise your business with minimal effort and minimal investment. Through social media, content creation, and search engine optimization, your business has the ability to reach more people now than ever. With about 59% of the global population on the internet, it's a no-brainer that your business should explore ways to optimize your presence on the search results page. One of the best and most efficient ways help market your business is to utilize Google My Business.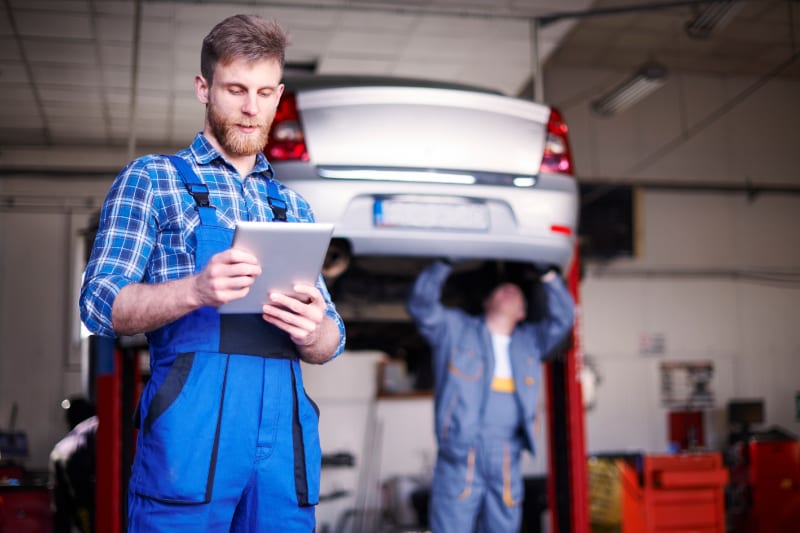 How to Use Google My Business
As the world's number one search engine, Google offers this service so that your business can interact and connect with customers across Google Search and Maps. It's one of the best ways of building traffic and developing new customers. In this article, we will answer all of your questions about Google My Business.
Getting Started
First, you need to find your business on the Google search engine. You can do this through a regular Google search or you can also find it on the actual Google My Business website. If your business is registered then it will come up on a search. The important part of finding it and registering yourself as an admin is that you will then have the ability to manage it. This is how you can modify incorrect information, personalize your description information, respond to reviews, or simply change your business address if you ever change buildings.
If your business has been around for several years or more, it's likely it already has a GMB listing and you just need to claim it. You might need to find your Google My Business URL.
However, it isn't enough to just have a listing. You will also need to optimize your Google My Business page.
Connect
Through Google My Business you can engage with customers that have left reviews for your business for example. It allows you the chance to answer any questions or respond to positive feedback or negative feedback as well. 
Post Product Info
Another advantage of claiming and managing your business page on this platform is that you can post promotional offers and include pictures such as a menu for a restaurant business. You can also include pictures that help give Google users a feel for how your business looks and the atmosphere it creates.
Update Details
Another advantage from having a Google My Business account is that you can be in control of adding and editing your business details. This is especially helpful if you have special hours for specific holidays or for unprecedented circumstances such as COVID-19 in 2020. This is also beneficial if your business changes locations or products or services offered. It must always be accurate and up to date. Outdated information can make your business seem irrelevant and even question your credibility. People might overlook your listing if they try calling a number that doesn't work or notice that your last review was made years ago. 
Review Performance
Google My Business allows you to review insights that help you analyze what type of information potential customers are responding to. It's a form of free analysis that can help your business zero in on what's working and what can be done better. Insights shows you how you can optimize your customer engagement for better results. It also helps you know how customers are interacting with Google Maps and how they're searching for your business. 
You can review the metrics for calls, messages, and interactions. This helps you analyze how most of your customers prefer to communicate. For example, do they prefer to call right away and ask a question that could have been answered on your business page? Do they use the messaging function. These types of insights can help you develop a plan for communicating with your customers. You might have to implement better procedures for answering messages. Perhaps you can assign the tasks of customer outreach to your team whereas before you wouldn't have noticed the interest of calls or messaging.
Choose a Category
There are about 4000 categories to choose from in GMB. Choosing the one that best describes your business and narrows down exactly what your business is about allows the correct audience to find your listing. This will help your business stand out from competitors when properly optimized.
Optimizing Your Google My Business page
Using specific words and language in your business description can help your business appear in more searches on the Google search engine. Not only that but using a SEO strategy will help you market your product or service to your local area. This should include adding pertinent keywords to your business. It should not include irrelevant keywords just to optimize your rankings as Google sniffs this out and can penalize your ranking on the search result page. Google My Business prohibits this type of behavior. 
Local Optimization 
Make sure that you are adding local keywords and being specific about where your service can be found. You will have the category to choose from as previously mentioned and you will also be able to add a brief description as well as attributes. This helps your business provide a better understanding of the business' capabilities and offerings. 
This is the best spot to anticipate possible questions and answer them before the person asks directly through the messaging option or by calling. This can be providing information that further expands on your basic description such as if your business offers on-site parking, is kid friendly, offers dine in, etc. In general, local business listings are an important part of your local SEO strategy.
Local Advertisement
By optimizing your GMB account, you can also use your location to gear advertisements towards your local community. This allows your business to bid on keywords that match your local area such as your city, state, and zip codes. This means that advertisers can prioritize bidding on keywords that are more likely to drive conversions. 
Knowledge Panel
This is the block you'll find on the right side of your screen in the search results. Having your business shown on this panel will guarantee more clicks and more people to find out about your business. Relevance, distance, and the prominence of the business are all important aspects for Google in determining if it will show one. Google is the one that ultimately decides who will be shown on these knowledge panels.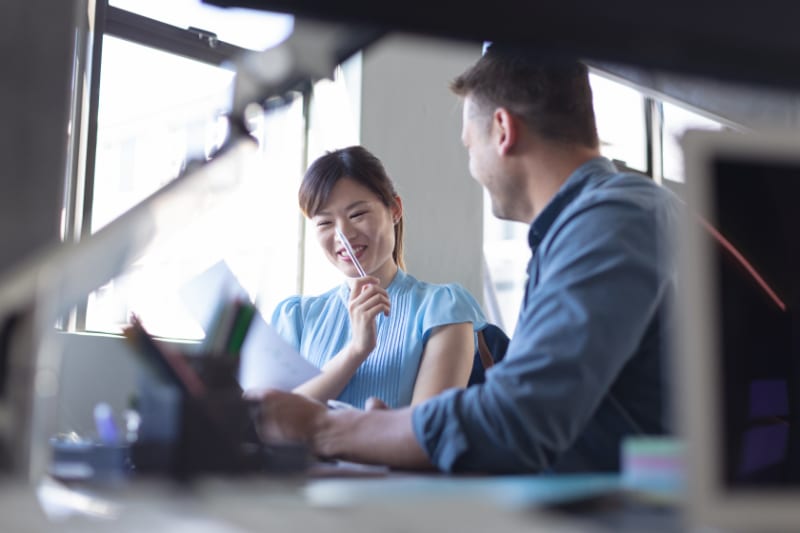 Google My Business Sign Up
In order to claim an existing Google My Business account or to create a new one, you need to create an account on the GMB website. You can get there easily with a simple Google search. The beauty of this being a Google product is that the page interactions are made for this search engine and are therefore very accurate and easy to navigate and find. After finding your business on their search option, you will then need to verify it. Depending on whether there was already an existing account or whether you need to create it from square one, there are different verification processes. 
To begin the sign-up process you first need a Google account for your business. This will be tied to your business' email and not your own. You will then either verify with your business email address or by phone. You will also have to choose your business category on Google My Business. 
Is Google My Business Free?
One of the beauties of Google is that many of their complementary products are free. That is the case for Google analytics and it's also the case for using Google My Business. This is the biggest reason why every business should set their page up. It allows yet another way to reach potential customers and doesn't cost a thing. It allows businesses to manage their online presence in a place where billions of people search for goods and services. 
Next Steps
Using free tools such as Google My Business is a smart move. It's vital for upkeeping for your business on the world's most used search engine. This allows your service or product to be seen by millions of people. Whether your business has a storefront or is an e-commerce type of business, this is a way to communicate and engage with your existing customer and then also helps your business expand to people who may not know about your business yet. 
Google My Business allows your business to take control and to manage your information on Google. You can modify information and keep your customers up to date should any of your information change. It's a go- to for many people to review business hours and to see where you're located. It benefits your business and can be leveraged for advertising efforts that target local customers should you want to. Signing up is simple and can be done quickly.