Plastic surgery is a deeply personal endeavor, and there are many reasons someone may want to pursue it. Despite the sensitive nature of plastic surgery, plastic surgeons still need to use tactful business tips to increase their patient base. Search engine optimization, or SEO, is an excellent marketing tool that plastic surgeons can use. SEO utilizes keywords to group together different search results and rank them for relevancy according to your search, your search history, location, and other factors. Local SEO is important for plastic surgeons because plastic surgery happens in person. This means they must generate traffic to their in-person practice to make money. 
Local SEO for Plastic Surgery
Local SEO is search engine optimization in a local context. This can look like local marketing and advertising, using keywords associated with the location of your services, and tuning into a place-specific and unique market. 
As a plastic surgeon advertising your services, it is essential to utilize local SEO. This is because you have to make yourself known in your location so that future patients have you on their radar. Local SEO for plastic surgery takes form in many ways. For example, plastic surgeons can use local search rankings, online business listings, Google My Business, and Bing Local to market their services locally. 
Local search rankings help your services appear in people's online searches with more relevancy. Location is important for SEO, and search engines take your location into account when users search online. Ranking highly in user searches will help attract more patients to your practice. 
Business listings are also a critical part of local SEO for plastic surgery. In business listings, you can use keywords that will help your services rank higher in their searches. They also are a big part of your brand, so it is essential that the business listings are comprehensive and representative of your practice in a positive way. 
In addition to the tactics listed above, Google My Business and Bing Local are also great tools to utilize to market your plastic surgery services. These sites provide great details about your business to web users, so it is a good idea to have a detailed and up-to-date profile on them. 
Plastic Surgery SEO
Plastic surgery SEO is comprised of a few different tactics to optimize search results. The biggest tool plastic surgeons should employ is the use of keywords. 
Plastic surgery keywords may be names of procedures like "breast augmentation" or "rhinoplasty." Because local SEO is so important, however, it is recommended that these keywords be paired with keywords associated with your location. For instance, plastic surgeons in Dallas, Texas may want to use keywords such as "rhinoplasty Dallas" or "breast augmentation in Dallas county." 
Basically, there are two elements to the keywords you should use as a plastic surgeon. There is the service you are providing, represented by the one-word procedure name, and that is paired with a keyword having to do with your location. 
Plastic Surgery Websites
Having a comprehensive website for your practice is essential to growing your business. Having an incomplete or nonexistent website gives future patients a poor opinion of your business. In fact, if you don't have a website, you will miss out on many clients altogether who opt to start their search for a surgeon on the web. But what should a plastic surgery practice's website look like? 
Attractive Design
First, it should have an attractive design. A logo is a nice touch, too, because it increases brand awareness. Do not overlook a good website's design! Although they aren't always conscious of it, web users are more drawn to lively and dynamic-looking websites, so take advantage of this! 
Contact Us Page
The next thing your website should have is a "contact us" page and a form to fill out to contact your office. This is an excellent way to start a line of communication between your office and any future patients you may have. Having a "contact us" page and form shows that you take an interest in your clients and that you want to talk to them! 
Staff Directory
Your website should have a staff directory, too, with information about each member of the staff. This can be a huge help to people looking for a practice to get their surgery from. Having a staff directory allows you to introduce yourself to any future patients you may have, and it gives you an opportunity to show your personality, interests, professional experience, education, and credentials – most of which are important for patients when choosing their plastic surgeon. 
Unique Content
Besides the elements mentioned above, it is also essential that you are creating and producing content for your website. Content may consist of pictures, videos, articles, blog posts, and more! Creating dynamic content will show future patients of yours that you care about your profession and that you are actively engaged in the plastic surgery field. 
Plastic Surgery Marketing
The marketing of plastic surgery is different than other types of surgery because the former is purely cosmetic. So, it is essential that you market your services in a way that shows future clients examples of your services. In other words, plastic surgery is not the same as general surgery. Patients who are getting plastic surgery are trusting you to make specific changes to their physical appearance. As opposed to this, other types of surgery do not have to do with appearance as solely as plastic surgery does. 
Because of this, plastic surgery marketing must consist of lots of images and videos of the services you provide and the results, too. If a client is looking for rhinoplasty, it is helpful for them to see pictures of other patients you've performed this surgery on. This is where the use of social media becomes very important for plastic surgery marketing. 
Sites like Instagram, YouTube, and TikTok are excellent for sharing images and videos. Plastic surgeons should have a presence on many social media platforms. All three of these platforms allow the user to share images and videos, and the captions provide an excellent opportunity to use your keywords to further market your services. 
Local Marketing and Networking
Local marketing is very important for plastic surgeons. Plastic surgeons can create advertisements that can be posted locally, along with commercials or radio jingles. It may sound silly to create a commercial for your plastic surgery practice, however, plastic surgery is a business just like any other in the sense that you must advertise it. 
Marketing goes hand in hand with networking. Not only should you as a plastic surgeon be advertising and marketing your services, but you should be forming connections to increase the number of clients you serve. This may mean introducing yourself to other medical practices in the area, explaining the services you provide, and to who these services may be of use. 
Plastic Surgery Marketing in Dallas
Here at SEO Design Chicago, we have many hubs of focus. One of the cities we focus on is Dallas, Texas. 
Plastic surgery marketing in Dallas will utilize everything discussed previously with an extra focus on local SEO. We provide services for web development, mobile app development, local marketing, web design, eCommerce, and pay-per-click advertising, amongst many other services involving social media and blogging. 
If you're a plastic surgeon in the Dallas area, we can help you! Specifically, we can utilize local SEO to attract clients to your location looking for the services you provide. With our help, you'll get more web traffic, and in turn more in-person business, too.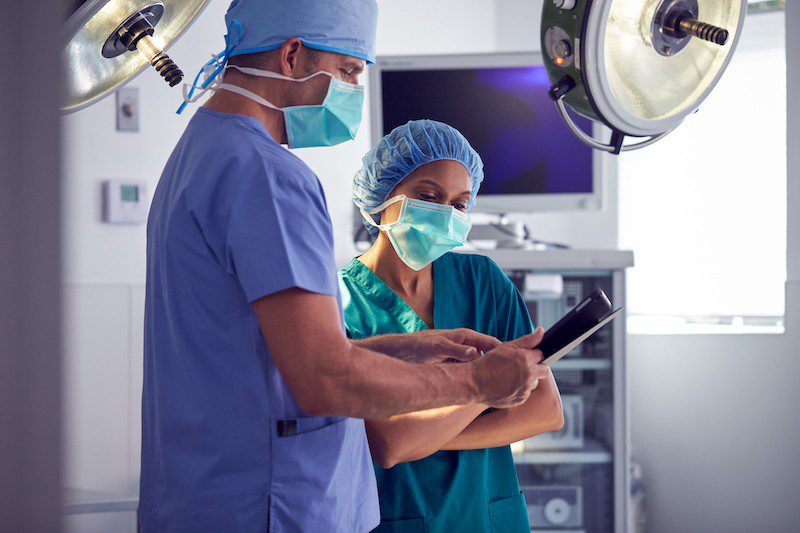 SEO for Plastic Surgeons
Overall, the use of SEO is essential for plastic surgeons. Because plastic surgery is an in-person affair, the use of local SEO is extra important, as it drives foot traffic to your practice. 
The most important takeaway for plastic surgeons is that you must utilize keywords that have to do both with the services you provide and with your location. Used together, these two elements will make your services appear more relevant in users' web searches. 
If you are a plastic surgeon looking to boost your business, we can help! Here at SEO Design Chicago, we can aid you with marketing and advertising, along with creating comprehensive web content and more. 
FAQ:
What is local SEO?

How should your plastic surgery website be designed?

What are good keywords for plastic surgery?

Why is local SEO important?

What are good sites to share content for plastic surgeons?