Most businesses use email for some sort of marketing purpose, whether they are weekly newsletters, daily sales, or monthly promotions. However, not all of those people who use email marketing are aware of the CAN-SPAM Act, which stands for Controlling the Assault of Non-Solicited Pornography and Marketing Act of 2003. The CAN-SPAM Act is a law that sets rules and requirements for commercial emails and messages. It is made up of rules that outline appropriate and inappropriate actions of commercial emailing.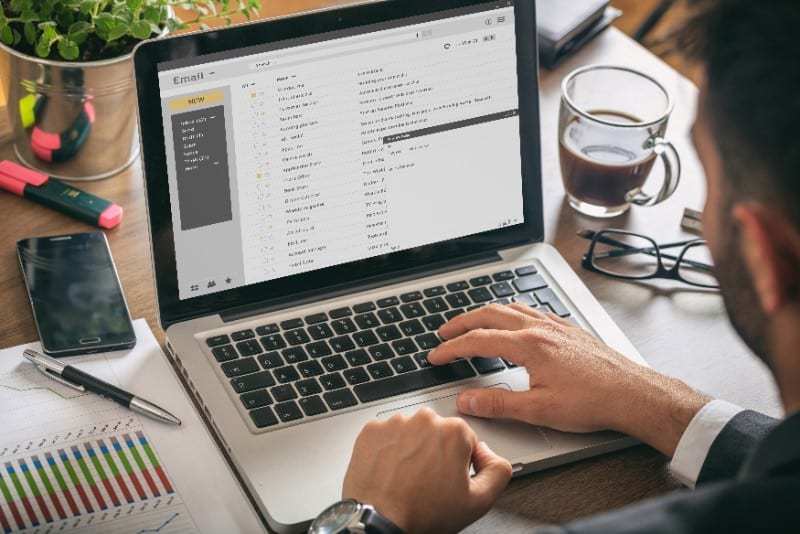 What Exactly is the CAN-SPAM Act?
The CAN-SPAM Act was enacted in December 2003 to set a national standard for the regulation of spam emails. It was established to protect consumers from unsolicited emails from brands and businesses. It's not only about bulk emails, but it covers all commercial emails. Even though the law has stayed constant throughout the years, there have been small changes made. Make sure you do your research on the most recent regulations before using email for marketing purposes. 
What Does the CAN-SPAM Act Apply to?
The CAN-SPAM Act doesn't only apply to email. CAN-SPAM's definition of "electronic mail message," according to some federal courts rulings, includes commercial messages transmitted to a social user's inbox, news feed, etc. It also includes social media platforms (in addition to their terms and conditions.) In other words, the CAN-SPAM law applies to advertising content sent to consumers through social media channels, from Facebook to LinkedIn.
In one form or another, it also applies to cell phone spam. It's primarily for emails sent to computers, but it still applies to wireless cell phones. The Federal Communications Commissions Agency created a rule back in 2005 that prohibits sending unwanted commercial messages to wireless carriers for delivery to a subscriber's wireless device. This includes using the Internet-to-phone short message service (SMS) technology. In addition to the CAN-SPAM Act, marketers should also review the Telephone Consumer Protection Act (TCPA).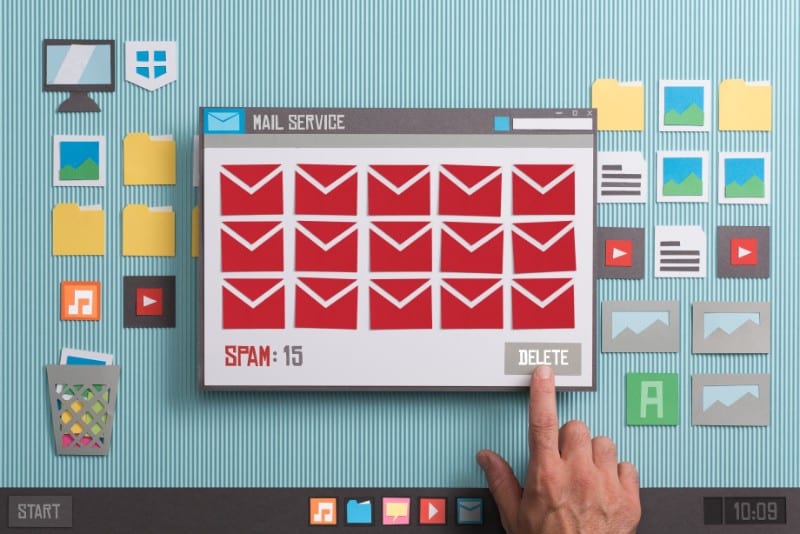 CAN-SPAM Act Regulations
Are you wondering if your email marketing is compliant with the CAN-SPAM Act? There are several requirements to follow, given out by the Federal Trade Commission (FTC). The regulations include:
Restrain from using false or misleading information in the header

: You must identify who or what company the message is from. This includes indicating the correct email address, routing information, etc.

Don't use false subject lines

: Deceptive subject lines are illegal. Before the CAN-SPAM law,

clickbait

(for example, "You're the Winner!" and similar subject lines) were very popular. Clickbait prevented business-to-user transparency within the email. Your email should be honest and truthful to reflect your content accurately. 

Must identify the message as an advertisement:

If your message is an advertisement, you must identify it as one. The government gives multiple ways to do this that is flexible. If your message is an advertisement, you need to indicate that in a way that is clear and obvious.
Must give a valid physical address to identify where you're located

: Every commercial email sent from your company needs to include your valid postal address somewhere in the email. 
Include information on how recipients can opt out of receiving future emails

: Under the law, people have a right to opt out from receiving emails from your company at any time. Include an easy link to unsubscribe, which should be clearly indicated. 
Must honor opt-out requests

: This includes processing the opt-out request within 10 business days, and allowing 30 days for the customer to opt out of communications through the opt out function. You can't charge a fee or require the recipient to give any other personal information besides their email. 
Monitor what others are doing on your behalf

: If you hire another company to take care of your email marketing, then both companies must comply with the CAN-SPAM law, and both are held legally responsible.
Is There a CAN-SPAM Opt-In Requirement?
According to the Federal Trade Commission, the CAN-SPAM Act doesn't require commercial email initiators to get the recipients' consent before sending out the commercial email. This means that there is no opt-in requirement. As long as you follow the CAN-SPAM Act requirements, you can send emails until the recipient asks to opt out. 
Make sure that you don't fall into the trap of using illegal means to send emails. Some examples include address harvesting or dictionary attacks. Dictionary attacks refer to the practice of inventing random email addresses until you find a legit email address. This is why a lot of companies prefer to send marketing emails to those who have asked to receive them. 
How to Comply with the CAN-SPAM Act
Complying with the CAN-SPAM laws are relatively simple, so long as you show transparency and honesty. Luckily, with today's technology, compliance with the CAN-SPAM Act can be automated. Current Event-Stream Processing (ESP) makes it easier to unsubscribe to lists. Even though your marketing emails must include the unsubscribe link, make sure the link is noticeable. This way you don't increase your chances of your recipients marking it as spam. 
Part of the CAN-SPAM Act includes email content. Evaluating your email content helps you stay compliant with the CAN-SPAM Act. Are your "from" names accurate and sound legitimate? If it sounds suspicious, your email will end up in the spam folder without a second glance.
Before sending a marketing email, think about your primary purpose of the email. There are three types of information that the CAN-SPAM Act covers:
Commercial content

: promotes and advertises for commercial use

Relationship or transactional content

: includes an already agreed-upon transaction or updates on a customers' ongoing transaction 

Other content

(neither commercial nor relationship or transactional content)
If your message fall into one of these three categories, it complies with the CAN-SPAM Act. If your marketing email falls under the category of relationship or transactional content, it may not contain false or misleading routing information. But if your mailings and digital communication, or relationship, is not considered commercial, then it is not covered by the CAN-SPAM law.  
Commercial Email Tips
Also, be sure to do research on spam filtering words to make sure your email's wording in the body of your email doesn't cause your email to go unseen.
Another way to ensure that your company emails are being seen is to make sure your emails aren't too frequent, as that can drive some of your subscribers away. When you limit the number of times a day, week, or month you send out company emails, it can increase the chances that your messages are being read.
Make sure to avoid spammy or dodgy website links within your emails. That can signal to the customer that they are spam links, and it can hurt your company.
What NOT to Do in your Marketing Emails
There are several practices you can develop to make sure you are following the CAN-SPAM Act. According to SEO Design Chicago, Don't spam people with emails or tag your former clients in events without their permission. They also have said that a common mistake is that marketers spam their audience or potential partners with direct messages, with the purpose of asking them to promote their content. There are also several guidelines that the Federal Trade Commission website has come out with. To make sure you're abiding by the CAN-SPAM Act, there are several practices to avoid:
Don't sell or transfer email addresses to another list

: The only exception is you may transfer the email addresses to a company you've hired to help you comply with CAN-SPAM Act.

Do not make it difficult for recipients to unsubscribe from emails

: The opt out link or process should be easily accessible.

Don't charge fees

: If the recipient wants to unsubscribe from your list, you can't charge fees for them to do so.

Do not require recipients to provide personal information, with the exception of the email

: You can't ask your recipients for any other personally identifying information, besides their email, when they want to unsubscribe.
Don't make the recipients take more steps than visiting a single page or replying to an email to unsubscribe
The law provides for criminal penalties for:
Accessing another person's computer to send spam, without permission

Using false information to register for multiple email accounts

Misleading others about the origin of the message by retransmitting multiple spam messages

Generating and sending emails to invalid addresses, made up of random numbers and letters

Taking advantage of open relays without permission
For every single email that violates the CAN-SPAM Act, the FTC will fine you $16,000. Violating the CAN-SPAM Act can result in a hefty fine of up to $43,280 for non-compliance, and it doesn't take much to reach that fine. 
Need Professional Advice on the CAN-SPAM Law?
Now you know the basics of the CAN-SPAM law. Luckily, the act isn't too complicated. As long as you follow the guidelines, and review the law on the FTC's website, you'll be in good hands. Our team at SEO Design Chicago, who specializes in digital marketing services for companies of all shapes and sizes, is here to answer any questions you might have about the CAN-SPAM Act and how to obey its regulations.