When you are looking to advertise a new product or service, businesses should consider marketing through Facebook. Facebook is the world's most used social media platform, and has members from every demographic imaginable using it daily. Millions of businesses use Facebook to reach a broader audience with the hope of increasing their revenue, or to attract new customers. In this article, we will discuss how to create a Facebook marketing strategy using the stie's demographics.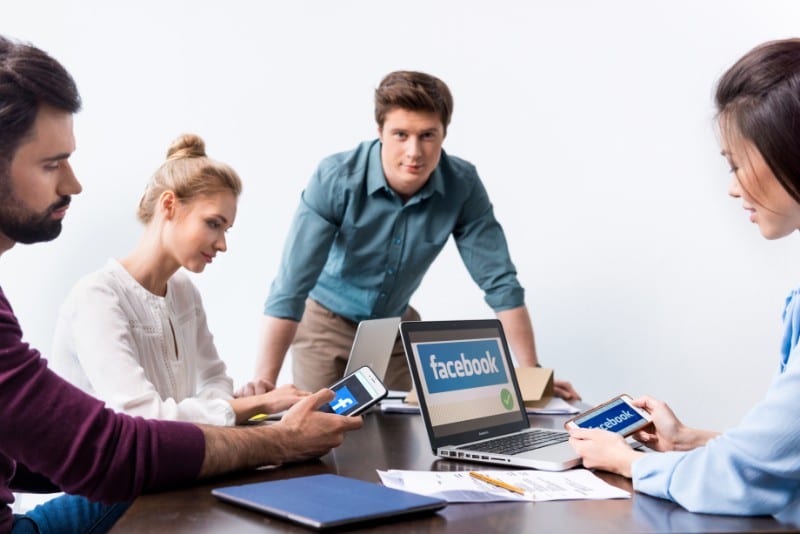 Marketing Through Facebook
Facebook is one of the best digital marketing platforms available. Before advertising anything on Facebook, a business must decide whether they have a need to do marketing through Facebook, or any sort of digital marketing whatsoever. One of the biggest benefits of marketing through Facebook is that there are many free tutorials on how to structure an advertisement. This makes it easier to place ads on Facebook, especially for inexperienced users. With just a simple Google search, one can stumble upon multiple YouTube videos that explain how to structure a Facebook advertisement and which Facebook demographics the user can target.
Also, Facebook provides great tools in which users themselves can learn more about how to conduct Facebook demographic targeting. Facebook offers Facebook Insights, which provides plenty of data about the daily active users and potential customers you want to reach. Since Facebook user demographics are often very specific, Facebook demographic targeting can be tricky. Make sure to be informed about how Facebook can be used for marketing. If a user is able to master these skills, their business can thrive on social media and attract many new customers. The best part about it is that mastering these skills is free and oftentimes useful in the future. Obtaining these skills can positively help your marketing through Facebook.
In this article, we will discuss some important aspects of marketing through Facebook. We'll also discuss tips to help marketers have more success when doing Facebook demographic targeting. 
Understanding Facebook Demographics
It can take some time to understand Facebook demographics completely. If the marketer can understand them well, they can have a successful marketing campaign on Facebook. On a platform as popular as Facebook, you can target virtually any demographic with your advertisement. 
There are many classifications that can categorize one user differently from another user. For example, 96% of Facebook users access the social media site through a mobile device. Marketing through Facebook can only be successful if the marketer has a good understanding of the demographic they want to target. Thanks to the aforementioned free services, users can get a quick understanding of how advertising to demographics work.
Compare Your Demographics with Your Target Audience
But what is the point if one does not understand the demographic in general? A quick way a Facebook user who seeks to do marketing through Facebook can learn what demographics they need to target is by simply looking at their business plan and remind themselves of who they seek to market their product to. They can do some research on their target market, and see what their primary interests are. This helps you market your product in a way that it satisfies those interests. 
Influencers and content creators, for example, do a very good job of understanding Facebook demographics, as their posts are targeted at very specific groups. Facebook's ad system also gives multiple options of who can see the ad. This is so only the correct demographics will see the advertisement. This in turn saves some money for the marketer, as, unlike a billboard, only the target audience will see the ad. The money saved can be used on an additional campaign that gets the marketer even more publicity. Facebook demographics are also changing every day. So, what are Facebook user demographics? 
Facebook User Demographics: What Are They? 
First, let's define the meaning of demographics. Demographics are the breakdowns of an audience by age, race, and gender. Facebook's audience has a wide variety of users that include all of these groups. Also, demographics on Facebook continuously change as time goes by.  In order to be successful when marketing through Facebook, the marketer must be able to know which categories of Facebook user demographics they want to focus on, and which ones to ignore.
Example of Facebook User Demographics
An example of a Facebook user demographic can be that users 65 and older are the fastest growing group on Facebook. Being knowledgeable about this statistic can help many Facebook business owners when they are choosing who to target with their specific ad. This can then lead to them having a successful marketing campaign on the site.
How to Uncover Target User Demographics on Facebook
Uncovering your target user demographics on Facebook can be tricky. But there are many companion apps that can help you track your ad performance among certain groups. These apps are, of course, paid, and may not be the best choice for smaller businesses who do not have enough revenue to afford them. As mentioned previously, there are multiple tutorials that are for free on the internet which can help out beginners in order to succeed with their ad campaigns.
Another important thing to remember about Facebook user demographics, is that while the United States and Canada only make up just under 10% of Facebook users, they make up for about half of the ad revenue for Facebook. In other terms, this means the US and Canada are the countries with the most competition when creating ad campaigns. Perhaps someone who is based internationally could target user demographics outside North America, as that is the most competitive market for ad campaigns. Being knowledgeable about facts such as these can help a marketer create a successful Facebook marketing campaign. 
Of course, building a successful ad campaign by using demographics requires knowing how users use Facebook. 
The Importance of Facebook Demographic Targeting
After discussing what a Facebook user demographic is, it is now time to discuss how that demographic utilizes Facebook, and how this can help a user conduct good Facebook Demographic Targeting. Knowing how people use Facebook is crucial when conducting a marketing campaign. Some users are active every day. Other users only use Facebook Messenger, the free messaging app that has also turned into a calling platform.
CPC on Facebook
One of the biggest facts marketers should know about Facebook demographic targeting is that the average cost per click on Facebook is $1.72. Understanding these costs can show you how much the power of marketing through Facebook is.
A cost per click basically means how much you pay for a click on your ad. If fewer people click on the ad, the cost per click can seem high. But if it is a very popular ad, the cost per click can be low.  Having this information available should influence marketers on how to plan their ad campaign. Specific demographics may also not click on ads. They have grown used to scrolling past them, so catching their attention is more difficult. 
When doing Facebook demographic targeting, be aware that having a poorly designed ad can lead to skepticism from many users. They may feel that they are being scammed or lied to. This has become common, and social media sites have often posted memes of advertisements that have been poorly done. It may be funny for many, but it can be quite embarrassing for the person who designed the ad if humor is not what they had in mind. If the first ad does not do very well, it may be because it was not targeted at the demographic that it was meant to reach. Being able to make proactive changes in ad campaigns can also be key in having a successful campaign.
Also, being able to understand that it takes time to grow a Facebook Marketing campaign is crucial. Success might not happen overnight. Overall, having a successful marketing campaign really can be affected by demographics that are found on Facebook. 
Facebook Demographics Should Be a Big Emphasis For Any Campaign

Marketing through Facebook is one of the most common ways that online businesses conduct their advertising campaigns. It is a digital marketing tactic that can be used to reach millions of potential consumers. The marketer should be understanding Facebook demographics, which can be done just by researching more about them on the internet. Then, a marketer can use Facebook's ad service to choose which Facebook user demographics they want to target. 
Facebook does a great job in having a simple way of selecting who sees the ad. After all the selections are complete, the marketer can choose how much money to spend on the ad. This part can make or break an advertisement. A high cost might not lead to an ad making any revenue for a business. Also, having a good ad design is very important. Many users will not click on an ad if it has a poor design, thinking that it is a scam. Being knowledgeable about all of these factors can lead to a successful ad campaign just by understanding Facebook demographics. 
Need Help with Facebook Demographics?
If you need help understanding your Facebook demographics for marketing purposes, contact SEO Design Chicago today! We can help create a Facebook marketing campaign for your business.
FAQ: 
What are Facebook user demographics?
Can Facebook be used for marketing?
What is the fastest growing group of Facebook users?
What is the average cost-per-click on Facebook?
How do I find my target users on Facebook?