Search engine marketing (or SEM) mistakes are unfortunately all too common. However, they are also easy to avoid, if you know what they are. We'll tell you the ten most common SEM mistakes and how you can avoid them. This list could potentially save you your job, if you're a marketer. Or, if you're a small business owner running your SEM ad campaigns, this list can help you, too.
Search Engine Marketing (SEM)
SEM, or search engine marketing, is using paid strategies to increase search visibility. With SEM campaigns, companies pay for ads to appear as search results on the SERPs (search engine results pages.) SEM is a faster way to appear in the search results than SEO, though SEO is cheaper and more effective in the long-term. When you have good SEO, your products appear in the organic search results.
10 Most Common SEM Mistakes
SEM mistakes can be costly, literally. These are the most common SEM mistakes and how to avoid them if you want to be a good search engine marketing consultant.
1. Structuring Your Account Incorrectly
The number one SEM mistake we see is businesses structuring their accounts incorrectly from the beginning, which means campaigns never get a fighting chance. A bad account structure costs your business time, money, and revenue. First of all, don't use the SKAG model. However, there is no one ideal way to structure an account. There are different ways to build your account based on your business in order to maximize returns. The best way to ensure success is to hire an expert to run your paid search campaigns for you from the beginning. This way, you avoid the rest of the costly SEM mistakes on this list.
2. Using Broad Match Instead of Exact Match
Another SEM mistake we see frequently is using traditional broad match as your only match type. Yes, the new Google Phrase Match uses AI to help ensure keyword relevancy. However, you don't want to rely on it entirely. You will save yourself a lot of money and headaches by using exact match instead. Exact match has much higher relevancy than broad match.
3. Not Working on SEO Along with SEM 
It is a huge, yet common, mistake to not perform SEO strategies as well as SEM campaigns. It is important to work on both SEO and SEM simultaneously. If you are only doing SEM campaigns for the quick volume, you will lose out on the long-term traffic that SEO attracts. You will need to spend less money on SEM over time if your SEO works well. Make sure to implement an SEO strategy for your website.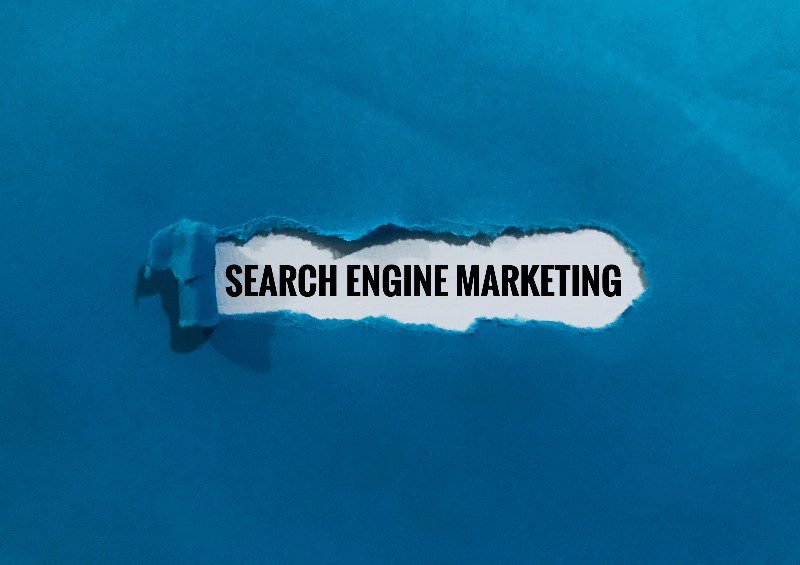 4. Not Controlling Your Ad Spend
Another major SEM mistake is letting your campaigns operate on autopilot without monitoring. Unless you have an unlimited budget, this can hurt you. Make sure to always set a  budget for the duration of your SEM campaign. You can always go back and adjust it! It might seem like overkill, but it helps to plan out your budget by day, track how much you actually spend each day, and then reallocate or deduct any under or overspend from the following days. This helps keep you on track.
5. Skipping Negative Keywords 
The next common SEM mistake is skipping using negative keywords. You use negative keywords to make sure that your website does not appear for users searching for those keywords. A negative keyword is basically the opposite of a regular keyword. It is nearly as important to use negative keywords to filter out the searchers you don't want, as it is to use the right keywords for your SEM strategy.
6. Bidding on Competitor Brand Names 
It is almost always a mistake to bid on your competitors' brand names (especially if the reason is simply because you don't like them, or want to stick it to them in some way.) You might make an enemy, or simply waste your money. Spend your money bidding on your own competitive keywords, not your competitors'.
7. Geotargeting the Wrong Places
Make sure that your SEM campaigns are geotargeting only areas in which your product or service is available. For example, Microsoft Ads (formerly Bing Ads) defaults new accounts to the U.S. and Canada. Google Ads defaults to worldwide, unless you narrow it down. Take a moment to make sure that your ads are only targeting audiences where you can actually service them.
For example, if your products only ship to 26 states in the U.S., then target only those states. And if you have brick and mortar locations, use geofencing to target the area surrounding your address. And be realistic! Radius targeting is powerful, but only helpful if you do it correctly. Otherwise, you are wasting your ad spend.
8. Improper Audience and Placement Targeting on YouTube
YouTube is important for SEM marketing in 2021. However, one of the most common SEM mistakes happens on YouTube. It's extremely important to make sure you choose your audience, or the type of person who will see your ad, and the placement, or the site your ad will be placed on. Otherwise, your ad that is meant only for adults could be seen by children on an educational website, for example. This can result in some very angry viewers who are now angry at your brand. Make sure to have a topic exclusion list and audit your ad placements on a regular basis.
9. Applying Every Search Engine Recommendation
Google and Bing will frequently give you recommendations in order to help you improve your Optimization Store. Yes, occasionally these recommendations might help you realize you're not bidding on a relevant keyword or some other helpful information. However, keep in mind that these recommendations come from artificial intelligence and you don't need to apply each and every one.
Make sure to think critically about each recommendation because only you know the nuances of your campaign. Ask yourself if the recommendation makes sense and if it will positively or negatively affect your efficiency before applying it.
10. Not Giving Your Strategy Enough Time to Work
The final SEM mistake is ditching a bid strategy before it has time to work. Perhaps you launch a new SEM campaign and you panic and disable it within a day due to the CPC changing, or some other reason. Our advice? Don't ditch campaigns right away. Sometimes they could take up to two weeks to show a positive return. It can also help to learn what works and doesn't by letting a campaign run its course.
Avoid SEM Mistakes with SEO Design Chicago
If you want to avoid expensive paid search mistakes, use the experts at SEO Design Chicago to run your campaigns for you! Our digital advertising professionals have more than a decade of experience with Google Ads (formerly Google AdWords) and Microsoft Ads (formerly Bing Ads) and are ready to help you.
FAQs:
What is SEM?
What are some common SEM mistakes?
How long should I give a paid search campaign before quitting it?
Should I bid on competitor brand names?
Should I use SEM or SEO?