Companies in every industry are simply looking for ways to stand out from their competitors. One unique way to do this is to participate in a cause-related marketing campaign. This article will provide you with everything you need to know about cause-related marketing and how you can start one of these campaigns for your own business.
What is Cause-Related Marketing?
Cause-related marketing is a term that describes a mutually beneficial relationship between a nonprofit organization and a corporation. If successful, cause-related marketing helps raise awareness for the non-profit's cause and helps increase the corporation's sales. The term is rooted in the fact that the majority of consumers in our day and age are curious to know where companies stand on social and environmental issues and how they are contributing to the betterment of society as a whole. 
When a brand takes on a cause-related marketing campaign, it increases its reputation for corporate social responsibility. As each generation develops new values, corporations need to keep up with the times in order to stay relevant. Consumers deeply care about the moral and ethical values of the corporations they support, which is why it is vital for companies to adopt cause-related marketing as part of their strategy.
A Brief History of Cause-Related Marketing
The term's first use was by American Express in 1983 to describe their efforts to raise funds for the Statue of Liberty's restoration. They planned to donate one cent to the restoration every time someone used its charge card. The outcome? The Restoration Fund ended up raising upwards of $1.7 million and American Express card usage rose 27%. 
This is a prime example of the fact that when a corporation partners with a good cause, consumers are likely to switch to it.  Nonprofits also greatly benefit since cause-related marketing allows them to reach a larger audience through the exposure of the larger corporation. Since then, thousands of companies have run their own cause-related marketing campaigns with absolutely marvelous results.
Cause-Related Marketing Benefits
As mentioned earlier, cause-related marketing has numerous benefits for both the nonprofit and the corporation alike. Let's dive deeper into what these benefits are.
Enhancing Corporate Social Responsibility
If there ever seems to be a disconnect between a corporation and the world at large, it may very well be because they have not made it clear that they care about current social and environmental issues. These corporations lack social responsibility and are less appealing to consumers because their values and morals are called into question. When a corporation decides to support a nonprofit and create a cause-related marketing campaign, their social responsibility is enhanced and they are viewed as being more personable and trustworthy. In other words, utilizing cause-related marketing greatly helps a corporation's reputation and overall presence.
Improving Corporate Image
Corporations are always looking for ways to improve their image. Cause-related marketing allows them to achieve just that. Through a cause-related marketing campaign, corporations are able to show that they are not a money-hungry company and that they truly value their customers and their communities. These campaigns show that a corporation is focused on giving back and that they uphold good moral values such as generosity and willingness to help. It is imperative for corporations to show that they have empathy and that they have philanthropic goals. Cause-related marketing helps them send that message.
Building a Relationship with Their Community
Corporations that take on cause-related marketing are better able to relate with their communities. This is especially important for smaller or local businesses. When a business helps out with a cause that is near and dear to the hearts of their consumers in the neighboring communities, they show that they really care about their consumers' concerns. It helps them to become close to members of their community and demonstrate to them that they are here to help.
Increases Customer Loyalty
Research shows that consumers are more likely to support a business that is partnering with some sort of nonprofit or charitable initiative because it makes them feel good to support one that does. Oftentimes, corporations will extend a portion of sales to be donated back to the nonprofit. Many consumers will feel a sense of accomplishment to have had their purchase extend toward a good cause. When given the choice to support a company that partners with a charitable organization and one that doesn't, most people will choose the former. Consumers often want to help in a large way but do not know how to do so. When corporations run cause-related marketing efforts, they allow consumers to be able to extend their generosity by making a purchase of their product or service.
Increases Employee Morale
Companies that create cause-related marketing campaigns are more likely to have employees who share similar moral and ethical values as their corporation. They have an increased sense of social responsibility because they know that they are contributing to a greater cause and this causes their work ethic to improve. In addition, their interactions with customers are enhanced. All in all, when a cause-related campaign is run, a corporation's employees are more efficient and helpful.
Stand Out From the Rest
Last but not least, companies that take on cause-related marketing campaigns allow a corporation to differentiate itself from the rest of the competition. This is especially helpful if the corporation is in an industry that often doesn't participate in charitable initiatives. Cause-related marketing will greatly benefit these corporations looking to attain the upper hand and attract more consumers to their brand.
How to Create a Cause-Related Marketing Campaign
Creating a cause-related marketing campaign does not need to be difficult. In fact, it is easily attainable if you are strategic and organized. Here are the basic steps to creating a successful campaign.
Identify Your Cause
The first thing you're going to want to do is to identify what causes your corporation is going to support. In order for consumers to perceive your campaign as being genuine, you're going to want to pick a cause that is somehow related to your company and its services. Understanding your audience and figuring out what values and morals they have is also an essential step in figuring out what your cause will be. Picking the right one will score you higher loyalty from your customers. You need to pick something your corporation is truly passionate about so that your customers will be too.
Decide How You Can Contribute
Next, you will need to figure out what your contribution will be. Although monetary contributions are common, they are not the only means of contribution. Moreover, monetary donations are not always the most convincing thing to consumers. Apart from monetary donations, corporations can offer video and photography services, event planning, donations of products and services, email marketing campaigns, and much more.
Figure Out How You Will Involve Your Audience
It's important that your audience feel connected to your cause and the efforts you're making to help. You can involve them by encouraging them to shout out the cause on their social media, donating, and participating in any events your corporation holds in partnership with the non-profit. The more connected your audiences feel, the better cause marketing campaign you will achieve.
Find a Way to Promote Your Cause
Lastly, you're going to want to figure out ways to promote your cause-related marketing campaign. You need to make sure you promote on a platform often used by your audience. Also, keep in mind that your campaign will gain more traction if both your corporation and nonprofit are promoting it. Your corporation and the nonprofit can tag each other in a post, announce your affiliation to the nonprofit in a newsletter, or send out a joint press release.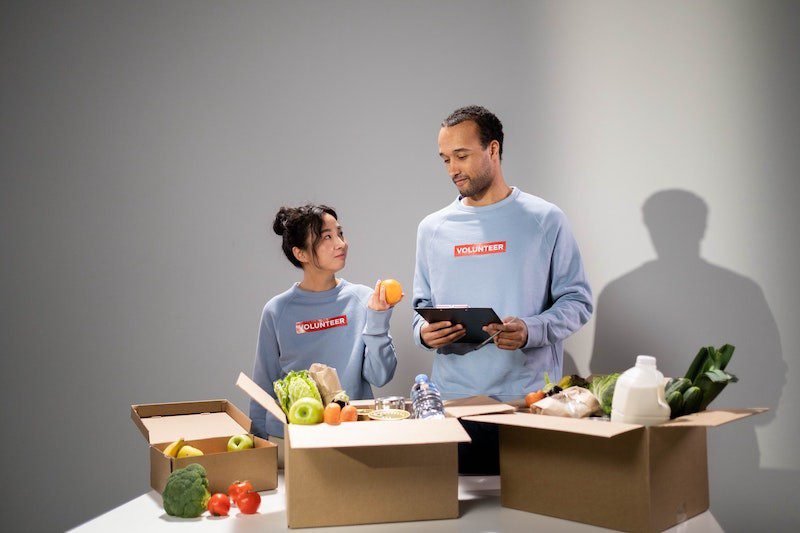 Cause-Related Marketing Examples
Now that we've covered the benefits and how to go about creating a campaign, let's highlight a few examples.
Buy a Pair, Give a Pair by Warby Parker
A great cause-related marketing example is the Warby Parker company.  Warby Parker is an eyewear company that partners with healthcare and medical professionals to donate glasses to those who need them. In addition, they teach their nonprofit partners how to administer basic eye exams. They even once did a partnership where they provided free vision screenings and eye exams to children.
Red Nose Day and Walgreens
This example features Walgreens' efforts to help raise money for children in poverty. The campaign is takes place annually for 6 weeks. Customers are encouraged to take pictures in "red noses" which are available for purchase at Walgreens. The campaign is heavy on social media as multiple celebrities and influencers help to raise awareness.
PurposeFULL Cause Marketing Campaign
Lastly, this cause-related marketing example is a collaboration between Arby's and a nonprofit called Share Our Strength which helps feed American children. The campaign is heavy on donations, asking consumers to donate $1 in order to provide food for 10 meals. Since the donation is low, it is very easy for customers to participate. Arby's has been able to successfully raise over $15 million through this campaign.
FAQ:
What is cause-related marketing?

What are some examples of cause-related marketing?

When did cause marketing start?

What are the benefits of cause-related marketing?

Why should a brand start a cause marketing campaign?