Tutor Marketing Services
SEO Design Chicago offers marketing services for tutors. Tutoring marketing services are imperative because the tutoring industry is constantly growing. Our team can use our expert services to help you find new clients. We are a professional tutoring marketing agency that has worked with individual tutors and tutoring companies in the U.S. and abroad to find new students. We know which marketing strategies work best for tutors.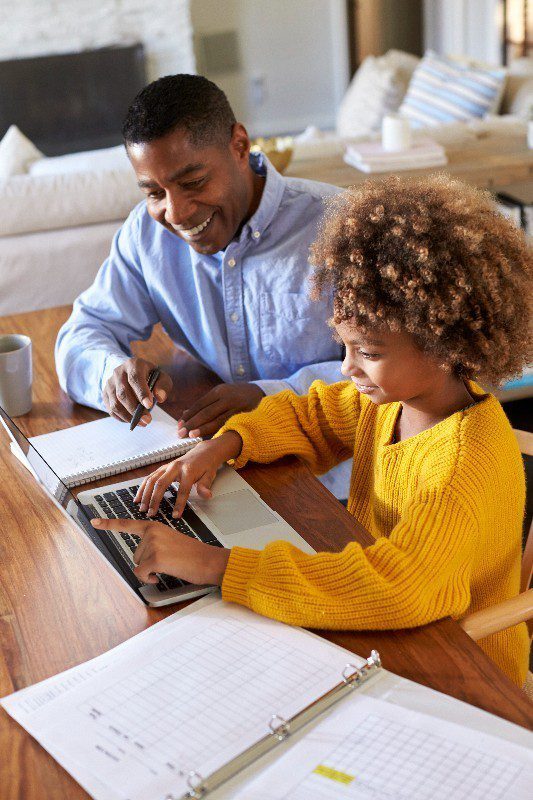 Pay-Per-Click Advertising for Tutors
Most people go online to find a tutor, which is pay-per-click advertising is so effective for tutors. The best way to put your tutoring services in front of students and parents is with paid ads. Our PPC campaign pros can help build a successful ad campaign for your tutoring business.
Facebook Advertising for Tutors
Don't waste your tutor advertising budget on ineffective Facebook ads. Trust the digital marketing professionals at SEO Design Chicago to create a high-converting Facebook ad campaign for your tutoring business.
LinkedIn Advertising for Tutors
An excellent platform to connect with students and parents is LinkedIn. That's why we recommend LinkedIn advertising for all of our clients who are tutors. You can highlight all of your education, experience, and connect with students who need your tutoring services.
Content Creation for Tutoring Centers and Businesses
SEO Design Chicago offers content creation services for tutors. Our content creation services help establish your tutoring center as a leader in the education industry. Building a website and social media channels full of valuable content for your students creates trust in your tutoring expertise. Content marketing is the best marketing strategy for tutors. Our professional writers are the best content creators for the tutoring industry.
Social Media Content Creation for Tutors
An excellent way for tutors to connect with potential students is by meeting them where they are: on social media. It is important to create social media profiles to showcase your skills and connect with clients. Our social media team can create a strategy for Facebook, Instagram, and other channels, and help you create and schedule all of your tutoring content.
Website Content Creation for Tutors
In order to connect with today's students and their parents, you need to have an established website full of valuable, educational content. Our website content creation team can write blog posts featuring your services, the latest tutoring and educational trends, and more. We ensure that your website is updated regularly and helps boost your SEO.
Web Developers for Tutoring Websites
It is essential for tutors to have a modern, updated, user-friendly website. Our professional web developers can create a brand-new website for your tutoring business, or redesign your existing website so it meets the standards of today's consumers. Our web developers work on several platforms including custom HTML, JavaScript, and CSS.
Local SEO Services for Tutoring Websites
If you are a tutor who services a particular area, Local SEO is critical for finding new clients in your area who are searching for your services online. SEO Design Chicago can optimize your website to ensure that you reach local students.
Local Search Rankings for Tutors
Local search marketing is key for helping students find you online and choosing your services. Our excellent local SEO services ensure that your tutoring business shows up in relevant searches locally.
Online Business Listings for Tutors
Your tutoring business should be listed on all relevant educational directories across the web. We will ensure that your business is listed and updated on all the right websites with correct information about your services.
Google My Business for Tutors
SEO Design Chicago will not only claim and verify your Google Business Profile listing, but also optimize it with keywords and list all the correct data,
Bing and Yahoo Local for Tutors
We also ensure that your tutoring center is listed on Bing and Yahoo Local, not just Google, to make sure that you reach
SEO Services for Tutors
Tutors can use SEO services to successfully get more clients. The most important components of tutor SEO are:
On-site Optimization
Ongoing Quality Content Creation
Off-site Authority Building
Backlink Strategy for Tutoring Businesses
SEO Analysis for Your Tutoring Business
Just like you help your students prep for a test, we prep your website for SEO Services by performing an SEO Analysis. This helps us come up with actionable insights for how we can improve your website's SEO.
One of our specialties is helping tutors target specific keywords relevant to the services they offer. Whether you specialize in covering certain subjects like math, geography, or English, we can make sure that you are connecting with the students who need help in your specific area of expertise. For example, we can help you rank for "math tutor in Chicago."
Link Building for Tutoring Businesses
One of the keys of SEO for tutors is link building services. We work to help obtain high-quality links to and from your website from credible, relative websites.
Tutor Marketing and Tutor Consulting Services
Without tracking your results, it can be hard to know if your marketing strategies are working effectively. SEO Design Chicago uses the latest tools, like Google Analytics, to help track the success of our SEO, ad campaigns, and other tactics. Our agency utilizes a consultative approach and works with you to find the right solutions to help you grow your business.
Social Media Analytics for Tutors
SEO Design Chicago not only schedules your social media for you, but also tracks the performance of your pages. We give you regular reports on our work.
Web Analytics for Tutors
Our data and analytics team tracks several KPIs (key performance indicators) that are like grades for your website. We track metrics like page views, time spent on page, bounce rate, and more to show you how well your website is working.
SEO Design Chicago is the Best Marketing Agency for Tutors
SEO Design Chicago is a full-service digital marketing agency that knows SEO for tutors. If you are ready to let the internet do all the hard work of finding new clients for your tutoring business, we are ready to help you.
Contact SEO Design Chicago today to learn how we can improve your tutor marketing strategy with our expert digital advertising, SEO services, and more!
free seo analysis
Tutor Marketing Resources
Every single type of business can benefit from SEO, but there are certain industries that [...]
Knowing how to market a tutoring business is essential for drawing in students who are [...]