What is the meaning of HTTPS? Unfortunately, there are many small business owners who have no idea what HTTPS is and how it can help secure their website for both their business's benefit, and their users'. But we will fix that and define HTTPS for you, and tell you everything you need to know about this protocol. 
HTTPS Explained
HTTPS is a network protocol standard that stands for Hypertext Transfer Protocol Secure. In this article, we'll discuss what HTTPS is, how it differs from HTTP, and the pros and cons of HTTP and HTTPS. For more help creating a secure website for your business, contact SEO Design Chicago today! 
The Definition of HTTPS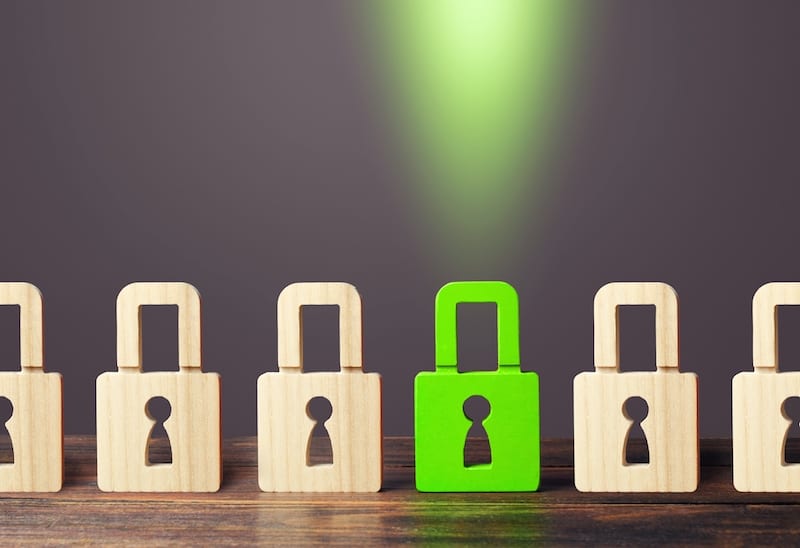 HTTPS encrypts data (for instance, credit card information) and makes sure that it is safely transferred across a secure connection. HTTPS is the secure version of HTTP, and is used protocol used to securely browse a website. If your website doesn't have HTTPS, your information (or your website users' information) is vulnerable to hackers. This means your site isn't safe. 
If you do have HTTPS, your site will display a padlock in the web browser to let your users know it is safe. You can look for it on the web page you are on right now! It's in the address bar of your web browser. Users prefer to shop and conduct transitions on a safe website. This is why HTTPS is necessary for many companies' websites. HTTPS keeps both clients and servers safe. Particularly if you work with any sensitive information, your website needs HTTPS. It ensures that any data your clients send you, or vice versa, is protected. 
How HTTPS Works
Let's answer all of your questions about HTTPS.
What Does HTTPS Mean? 
HTTPS is an upgraded version of HTTP. If you have HTTPS, your website is more secure. That's because an HTTPS site encrypts data, like names, addresses, and credit card numbers. This makes sure it is safely transferred to the website's server. HTTPS websites also have a padlock icon in web browsers, which tells your website's users that it is a safe site. 
How is HTTPS Different from HTTP? 
The main difference between HTTP and HTTPS is that HTTPS is extremely secure, and HTTP is not. Security is the main difference between HTTP and HTTPS. HTTPS also requires an SSL (Secure Sockets Layer) certificate, and HTTP does not. Next, we'll discuss the pros and cons of HTTP. 
How Does HTTPS Work?
Perhaps you are wondering how HTTPS works. HTTPS works by encrypting communications with an encryption protocol. This protocol is called Transport Layer Security, or TLS. (In the past, it was known as Secure Sockets Layer, SSL.) The TLS protocol secures communication by using an asymmetric public key infrastructure. The security system uses two different keys to encrypt communications between two parties online: the private key and public key. The private key is controlled by the owner of the website and is kept private. The public key, on the other hand, is available to anyone who wants to interact with the server.
Which Internet Protocol is Used to Transmit Encrypted Data?
That would be HTTPS. HTTPS is encrypted to protect your web server and protects from middle attacks.
Pros of HTTP 
Unfortunately, for businesses, HTTP does not have very many pros. It helps provide your company online access to your target audience. And, you will save money without having to pay for an SSL certificate annually. However, did you know that most businesses get an SSL certificate for free because of their website host? So, there really is no pro for a business to have HTTP instead of HTTPS. 
Cons of HTTP
The main con of HTTP goes back to security. Any online business utilizes data from users. Whether someone is buying something on your site, or even just filling out a form, they provide their personal information and implicitly trust your site to protect it. 
Did you know that 85 percent of online shoppers avoid unsecured websites? Many will leave their shopping cart when they realize it's not a secure website. So, if your business's website utilizes HTTP instead of HTTPS, you are likely losing out on a lot of money. 
Additionally, when you have an HTTP site, you leave it vulnerable for hackers who might access and even steal data. It's like a bank transferring cash from one location to another, without an armored vehicle or any security. 
Many web browsers, like for example Google Chrome, notify users when they are on an HTTP site. Chrome shows a "not secure" or "dangerous" notification when users check out the unsecure site. For many businesses, this means potential customers leave your site before browsing or making a purchase. 
So, if you want a successful business, it's important to use HTTPS over HTTP. 
Pros of HTTPS 
Now that you're considering HTTPS over HTTP, let's discuss the pros of HTTPS: 
Increases Your Security
The main pro of HTTPS is security. If you have HTTPS on your site, your sensitive data will be encrypted and safely transfer user's data from their device to your business. 
Improves Your SEO
Did you know that HTTPS also helps with SEO (search engine optimization?) Search engines give a higher ranking to sites that are safe for users. If you have an HTTP site and have wondered why your search ranking is low, it might be because of security. Having a secure site is an SEO best practice. 
If your site does use HTTPS, on the other hand, it tells Google that you offer a secure experience for your users. Google and other search engines will view your site more positively, especially when you upgrade to HTTPS. 
Protects Your Company and Customers
HTTPS protects your company AND your customers. It's important to defend the data your customers trust you with online. This helps your brand, too. Many customers are less likely to do any kind of business with a business where their data was stolen. This reputation can precede a business for a long time, especially a small business. That's why it's important to protect both your company and your customers by upgrading your site to HTTPS. 
Sends a Trust Signal
When your site has HTTPS, web browsers use a padlock image to show users that your site is safe and secure. Many online shoppers look for this padlock when they're browsing websites. If your site has the padlock, it sends a trust signal to your potential customers. This can result in more leads, more sales, and more profit for your business. When a shopper knows they can trust your website with their information, they're more likely to add items to their cart and complete the checkout process. Or, to provide their personal contact information. 
Cons of HTTPS 
There aren't many cons to upgrading your site to HTTPS. There will be a fee for your SSL certificate, but many companies can get an SSL certificate from their website hosting provider. Even if you do have to buy your certificate, the cost is usually about a few hundred dollars for a small to medium-sized business. And that cost is likely much lower than the business you'll lose out on by not having a secure site! 
SEO Design Chicago recommends that you outfit your website with HTTPS as soon as possible. The pros far outweigh the con of having to purchase a certificate, and ultimately will likely save your business money in the long run. 
How Do I Secure My Site with HTTPS? 
If you're ready to upgrade your site to HTTPS, it's time to make a plan. Here are the steps to making your site HTTPS. You will most likely require a web developer's help to complete this process: 
It's critical to follow all these steps and not skip any when moving your site from HTTP to HTTPS. Though some steps might seem unnecessary, skipping them can lead to errors on your site and can hurt your SEO. If you don't install redirects, you'll end up with duplicate content on your site. Search engines don't like duplicate content, and can lower where your site ends up in the search results. You can't just delete those pages, either. They have a history with Google and users, and established SEO rankings. If you delete them, you will lose out on traffic, sales, and leads. That's why it's important to work with a web developer who is experienced with SEO. 
Do You Need Help Updating to HTTPS? 
Now, you're probably convinced that it's the right decision to move your website to HTTPS. However, it's important to use a professional to help you. If you don't, you risk major issues with your website, from tanking search rankings to your site going offline completely. If your business doesn't have a web developer on staff, contact us today! SEO Design Chicago can help you with your transition from HTTP to HTTPS. 
FAQ: 
What does HTTPS stand for?
Which protocol is used to securely browse a website?
How do I upgrade my website to HTTPS?
What are the pros of HTTPS?
Do I need HTTPS?