With more than 800 million global active users monthly, TikTok is a fantastic platform for growing your audience. Businesses and brands can leverage the app to create content to introduce their brand and engage with their followers. But are you just starting out and wondering how to get TikTok followers? In this post, we will discuss the best ways to increase your views and how to get more followers on TikTok. We will also learn 10 of the best types of content that you can start posting today!
How to Get Views on TikTok
The first step to gaining more followers on TikTok is getting more views on your videos. Wondering how to get views on TikTok? Just like with any other social media platform, the content that you post is key to increasing engagement. What, when, and even how you post your videos has a big effect on your view counts. Here are a few of the best tips to get started.
Optimize your content for the ForYou page:

This is the page where your content is most likely to be discovered (and may even go viral).

Use trending sound effects and hashtags:

Since users can find trending content on their homepages, this is a great way to get your content in front of more people.

Collaborate with other creators:

Collaborating with other creators on TikTok

helps introduce your content to a whole new audience.

Post valuable content:

This goes without saying, but you are more likely to get views on TikTok if you post quality content.

Cross-promote on other platforms:

Don't just promote your content on TikTok! Link to your TikTok profile on other social media platforms to reach a larger audience.
10 Content Ideas to Get TikTok Followers
Whether you are an individual user or a brand looking to build its following, coming up with content to post on TikTok can be challenging. While it's great to join in on the latest trends and challenges, it is also a good idea to have a steady stream of content ready to post. Here are 10 of the best content ideas to help you get more TikTok followers.
Give a Glimpse of Your Daily Routine
Daily routine videos can be a great way to connect with your audience and give them some insight into your brand. These videos can really be about anything, from your morning routine to how you organize your desk. If your brand is well-known in your niche, you can take this to the next level by showing how you can incorporate your products or services into your routine. These kinds of "behind-the-scenes" videos bring a personal touch and allow your audience to see what your business is like behind the camera. This can, in turn, help to build trust and credibility with potential future customers.
Inspirational Content
Inspirational content can be a great way to introduce your followers to your business's culture and brand values. Showing viewers content that means something to you and your business can also help to convert casual viewers into followers. While you may think that this kind of content is suited better for brands in a certain niche (like health or wellness), it can really work for anyone. The key is to find messages that you feel your audience would connect with. This is a great space to post content about your company's mission, goals, and ambitions. 
Show a New Product or Campaign
With its short-form video content structure, TikTok is the perfect place to tease or reveal your new products or campaigns online. You can build anticipation by only revealing small snippets or certain parts of a product, before posting a reveal video. You can even amp up the hype by using custom branded hashtags or creating a brand challenge. This is a great way to get your audience excited about a new launch. As an added bonus, viewers may choose to follow you so that they will be notified when your product launches. This is a great way to engage existing followers and attract new ones.
Educational Content
Educational content is the perfect opportunity for you to show off your skills and expertise in your field. Use what you've learned while building your business or brand to teach your followers about new subjects. For example, if you own a health food brand, you could post videos teaching viewers how to make healthier food swaps. Likewise, beauty brands can post tutorials using their products. Whatever your niche, this is a great way to connect with your viewers and encourage them to interact with your content. You can even make these educational videos a "TikTok playlist," so that your followers can find them all in one place!
Use the Q&A Feature
The TikTok Q&A feature allows you to ask your viewers a question and lets them submit their answers. When enabled, users can even flag their comments as questions so that they are easier to find. Using the Q&A feature can have a number of benefits for both you and your audience. 
First, it allows your viewers to feel connected and engaged with your videos. Second, you can ask your audience for their opinions on your current content and content that they would like to see. This can be really helpful when you are stuck in a content rut or run out of ideas. Let your viewers tell you what content they want and you are likely to see a big boost in views and might even get more TikTok followers.
Story-Telling
The #StoryTime hashtag has over 65 billion views on Tiktok. This should show you just how in-demand storytelling content is on the platform. Just like behind-the-scenes videos, this can be a great space to open up to your audience and share things that they might not have known about. You can tell the story of how your business got started, spotlight an employee, or talk about role models in your industry. These videos are also some of the easiest to make. You don't need to make them too complicated. It can just be you in front of the camera, having a conversation with your viewers.
Tips & Tricks
This content goes hand in hand with the educational content mentioned earlier. Videos sharing tips and tricks are some of the most popular on the platform. They also have the biggest potential to go viral. Show your audience some tricks that they might not have known about. This can be especially helpful for your brand's own products. Make some videos with helpful tips for how to use them and encourage your followers to do the same. This can help get your products out there and encourage your viewers to check them out (if they haven't already).
Vlogs
Vlogs are longer-form videos that act as a visual diary. You can use TikTok to post highlight vlogs that give viewers a small glimpse of your whole day. Authenticity is a big part of creating great content on TikTok, so give your viewers a glimpse into your daily operations. You could create a series of vlogs about the days leading up to a big product launch. You could also highlight individual employees and give viewers a snapshot of their typical day at work. Bonus tip: incorporating trending sounds into your vlogs can help them reach the trending lists and help you get TikTok followers.
Share Your Interests
Is there something everyone at your company has been talking about? Have you started a new hobby or picked up a new skill? Another great way to connect with your audience and get TikTok followers is to showcase your interests. Sharing common interests is an effective way to help viewers connect with your brand on a personal level. You can even encourage your viewers to join in the conversation with a special branded hashtag.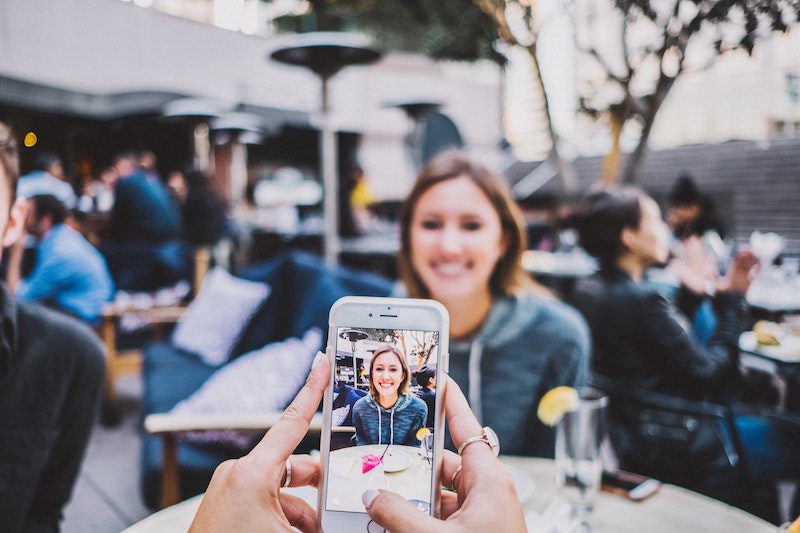 Duets
Duets are an extremely popular form of content on TikTok. This feature allows you to do a split-screen video with another creator's content. Duets are a great opportunity for you to be creative and build onto already published content. To keep your viewers engaged with your content, create a video and challenge your followers to duet with you. Giving users an opportunity to interact with your brand directly can build brand loyalty and help you build your follower counts.
Social Media for Your Marketing Strategy
Social media marketing is increasingly becoming an important part of any well-rounded marketing plan. With hundreds of millions of active monthly users, TikTok can be a great addition to your social media marketing strategy. By posting quality content, you can attract new viewers and get more TikTok followers, all while building brand awareness. For more help fine-tuning your social media content strategy, check out SEO Design Chicago. Our social media content creation team can work with you to create great content and help you manage all of your profiles.
FAQ:
How to get views on TikTok?

How to get more followers on TikTok?

What content should I post on TikTok?

Is TikTok a good place to build my audience?

Should I use TikTok for social media marketing?