Instagram has grown in popularity over the years and more and more companies select this platform for their social media campaigns. Creating the perfect branded Instagram content will help make any brand more popular online. 
This is exactly why any business owner or influencer needs to know more about how to write the perfect description under their branded posts. In many occasions though, people are not aware of what to look out for when putting this content together. Here are 6 ultimate writing tips to help you perfect your branded content on Instagram. 
Define your target audience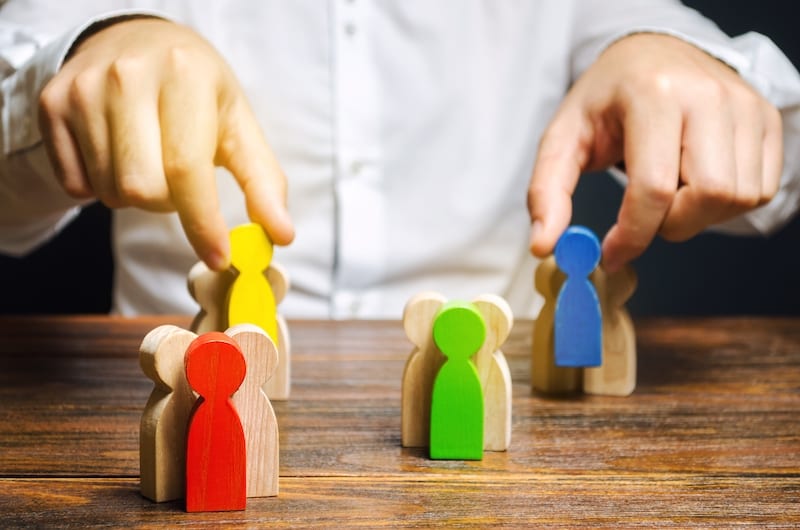 The very first thing you need to take into consideration before creating content for your Instagram page is your target audience. This is something that not many people put a lot of thought into, but it is very important for the success of your content. Your target audience and the ways to approach them will make or break your business.
This term refers to a certain group of people that you wish to attract and turn into customers. These people will need to have certain characteristics that you believe will be necessary in order to enjoy your products. These characteristics can be the following:
Their age and possibly their gender

Their race and ethnicity 

Their education level

Their marital status
These are just some examples of characteristics you can set for this target audience. Along with that, you can include additional information such as their consumer habits and other similar data. These pieces of information you can gather through different applications and online services that work for this purpose. 
Give it a personal touch
Alison Lee, writer and editor from Subjecto said that, "Anything that goes on the internet needs to spark the interest of the reader in order for it to be successful. You need to be able to appeal to the reader's emotions in a not obvious yet effective way". The same exact logic applies to the branded content you upload on Instagram. 
You need to make it as easy for your audience to relate to what you are showing them. Making your content more personal will greatly help with this task. The best way to achieve this is through showing a more personal side of your business. Whether you work in an office or have remote workers, you can all use the company's social media platforms, even while social distancing. 
A good idea would be to share more personal pieces of text under pictures and videos of your employees using your products. Through that they can say why they love working for your company and how the products have helped them. This might sound simple but it can help your audience connect to your brand a lot more. This simple personal touch can help you gain the trust and loyalty of the people that follow you on Instagram.
Use hashtags to your advantage
Hashtags are a very powerful means of spreading the word about your content. Whether you have many followers or not, hashtags can help others on the platform discover and click on your content more easily. Instagram is the number one place where hashtags are used daily and can really help with engagement. 
A general rule you can follow is to always stick to the topic of your posts when using hashtags. You can use up to 30 hashtags per post and you can make them as detailed as possible. In addition, there are websites which specialize in helping you figure out the most popular hashtags. You can easily find plenty with a Google search and they can greatly help improve the reach of your posts.
Don't forget to proofread
Another thing not many companies take into consideration is proofreading the content they post on social media. Most people tend to believe that proofreading is enough when it comes to emails and website posts. Your social media presence has a lot to say about the way your company works. The more professional you appear online, the more your followers will trust you.
You might have noticed that there are plenty of scammers online that run Instagram profiles for fake and non-existent businesses. In most cases, these profiles have terrible grammar and do not put any effort into their content. This is exactly what you are trying to avoid by proofreading anything you post on the internet. 
Simple and affordable tools such as Grammarly and Hemmingway Editor are more than enough to get the job done. You can even access these websites through your smartphone if necessary. As long as you edit your grammar and spelling errors, you have nothing to worry about. Then, you can safely focus on personalizing your content and engaging with your audience.
Use the right visual content
Pictures and videos are what Instagram is made for. The followers you have on the platform want to see what new your business has to offer as soon as it's available. They do not wish to spend too much time reading and in most cases a video or an image can achieve just that. In addition, visual content is capable of holding the reader's attention for loner and therefore making it easier you to sell your product.  
The visual content you use is very important as it needs to make up for the lack of a lot of text. In other words, your images need to tell a story. A great idea some skincare brands implement is that of promoting women and men with different skin and body types. Showing normal people with acne, scars, freckles and stretch marks use their products shows more than any piece of text could every explain.
These ideas can help you win over your audience and make them love your brand even more. In addition, they support the influencer-based market of Instagram and allow you to old collaborations and giveaways. These are a surefire tactic to create the perfect branded content for your page. 
Use call-to-action phrases
Last but not least, call-to-action phrases should also be included in your Instagram posts.  You might not think they have much to offer, but they can truly help your business grow its sales. These phrases do not have to be long or complex. All you need to do is find fun ways to motivate your audience to engage under your posts.
You can ask them simple questions such as the following:
Which of our new products would you like to use?

What is something you love about yourself?

Tag a friend that would love this product!

Create a post with our hashtag!
All of these are simple engagement ideas which work in favor of any brand that uses them. Through them, you can form your own hashtags or hold competitions and motivate your audience to participate. This way you will be able to always have people looking forward to your newest posts.
Creating the perfect Instagram content for your brand
All of these tips will help any business write the right content for their branded Instagram posts effortlessly and effectively. This will help them ensure the success of the products they are advertising and increase the engagement on their pages.
Which of these tips are you going to be using for your own perfect branded content for Instagram?