What is a featured snippet? In this article, we're going to discuss what they are and how to optimize them. As a business owner, you know that website traffic can lead to increased demand and sales. So, what's the best way to increase website traffic? Increasing your rank on Google's search results. 
As a marketing agency, we know the challenges that come with getting the number one spot on Google's search results. Even though it's hard, it doesn't mean it's impossible. With Google's featured snippets, you have the chance to outrank your competition.
Here's everything you need to know on what they are, what their benefits are, and how to optimize them. For more help, contact us at SEO Design Chicago!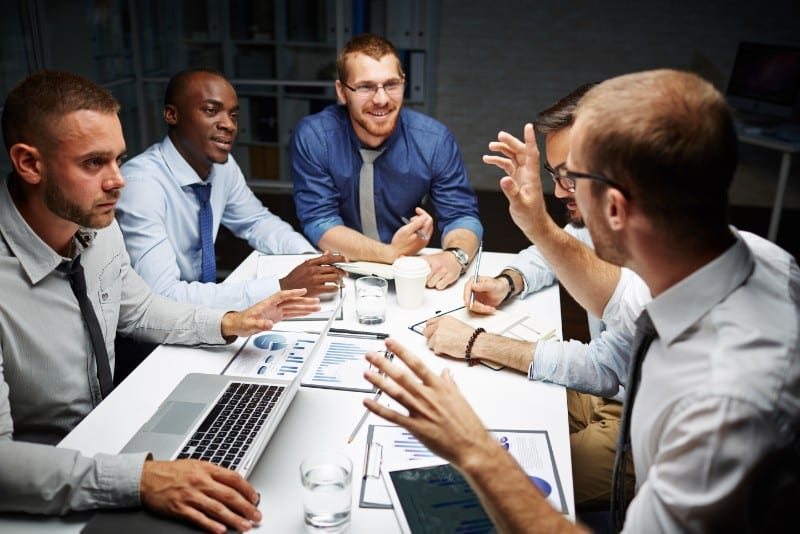 What is a Featured Snippet?
According to Databox, featured snippets are organic search results that appear at the top of Google's search results pages. Featured snippets stand out from regular search results, as it takes clippings of text from selected content and places it above the rest. Usually featured snippets are larger and more informative than regular search results.
Examples of Featured Snippets
Paragraph featured snippets
These are usually a few lines of text that answer a specific question, provide a definition, or give a short overview of a topic. 
This is a bulleted or numbered list of items/steps. This type of featured snippet is often displayed for "how to" questions or a "best list" of things.
This provides a snapshot of data from an HTML table
Example: Searching income by different state
Sometimes Google displays answer boxes that are confused with featured snippets. Answer boxes are similar to paragraph snippets in a way because they also attempt to answer a question. Because answer boxes do not display links to a URL, it's impossible to optimize your content for them.
What are the Benefits of Featured Snippets?
Zero Limit Web claims that the first five organic search results account for about 67.60% of all the clicks in a search query. 
This means that most Google searches prefer to click on results that show up at the top and/or the first page. So, what does this tell you about featured snippets? They're a great way to catch a potential customer's attention!
Here are some other ways in which they are beneficial:
Increases website traffic 
The most known benefit of featured snippets is increased website traffic. While a study showed that featured snippets only get 8.6% of clicks compared to the #1 ranked page that gets 19.6%, companies have noticed a significant spike in traffic regardless. 
Why is that? Because featured snippets are stealing clicks from the top result. So, even though you're not necessarily getting more clicks than the top, Google will notice an increase in website traffic and raise your rank.
If Google puts your company in the spotlight via a featured snippet, your chances of consumers being more familiar with your brand increases. 
Because Google uses a clipping of your content, it will showcase your company in a more holistic way. Nowadays, consumers put more trust in a business that resonates with them on a personal level. This is why it's important to have high-quality and well-written content.
SEO Design Chicago offers a variety of content creation services whether it be a blog or social media posts. 
Builds your authority as an expert
In a sea of well-established experts, building authority in your niche is challenging. You're also constantly competing against other businesses when it comes to driving demand and leads. 
Showing up as recommended information by Google will work in favor of a potential customer.
How to Optimize Google Featured Snippets
Now that you understand the importance of featured snippets, let's learn how to optimize them. Just like search engine optimization, snippet optimization is both an art and a science. 
Here are a few effective tips for snippet optimization:
Research keywords and target question-based search queries
The first step to snippet optimization is keyword research. After all, keywords are effective tools when it comes to increasing your snippet optimization. KWFinder is a great website for keyword research.
Another thing to keep in mind is the type of questions that your customers and targeted audience would ask. Make sure that your content answers these questions.
Look at what pops up in the "People also ask" box
Another cheat sheet for snippet optimization is looking at the results in the "People also ask" box. Usually this section will be underneath the featured section. When you click on a question, more will appear.  This box is a helpful tool for more ideas on questions to answer and an opportunity to expand on a topic. 
Use featured snippet friendly formatting
As discussed before, featured snippets come in different forms. If you're aiming for a list snippet, make sure your content items are structured correctly in a list or with headings. Make sure your content is skimmable. 
Tips for formatting a blog post for snippets:
Use descriptive headers under tags such as H1, H2, H3, etc.

Use concise and punchline sentences to give straightforward answers.

Use numbered lists, bullets, tables, and/or graphs.

Add an image that goes along with the snippet question you're answering.

Use the recommended word count
On average, most featured snippets have a 40-50 word count. It's best to keep your answers brief and direct in order to stay in the optimal range.
Use the inverted pyramid style
This is a method used in journalism and is used to teach how the hierarchy of information should be structured. The inverted pyramid style suggests that you should start with giving the answer to a question and then provide the supporting details. 
Aim for the #1 rank on Google search results
Besides earning that featured snippet spot, try to get your website ranked on the first page of search results. Or better yet, rank #1. In order to increase your rank, you will need to do some behind-the-scenes tweaking. Whether it's diagnosing SEO problems or making your website mobile friendly, we at SEO Design Chicago have experts that can cater to your specific needs. 
Snippet Optimization Tools
Besides the tips mentioned above, there are many tools that can help make snippet optimization easier. 
SEM Rush Position Tracking Tool
SEM Rush's Position Tracking tool provides a "Featured Snippets Report" which lets you know which keywords you should target. 
Ninja Tools Featured Snippet Optimization Tool
Ninja Tools also has a featured snippet optimization tool that gathers all needed data and converts it into a working featured snippet. It also provides information on competing snippets that you can attempt to "steal". This is a great tool for helping you format your snippets that Google favors.
Rank Ranger Featured Snippet Tool
Park Ranger's Featured Snippet Tool provides numerous data to help with choosing and achieving a featured snippet. This tool also offers a Featured Snippets Analysis Table that provides detailed information on keywords and landing pages that are already ranked as featured snippets. 
Because snippet optimization and tools can only do so much, sometimes you have to shift your focus in order to achieve your goal. 
Digital marketing has become such a diverse discipline that you can go in many directions when it comes to meeting your SEO goals. For example, excellent content writing has been proven to be an effective method for earning a featured snippet spot. Our team of writers can take the creative responsibility of creating click-worthy content. 
A Quick Recap on Optimization 
Getting your business's website a featured snippet spot can do wonders for your traffic and most importantly, success. Here's a quick overview on how optimization will benefit your business:
Greatly increases your website traffic

Increases brand awareness

Increases your authority as an expert
Besides the benefits, we also discussed a few tips for effective snippet optimization
Do keyword research and aim for question-based search queries

Look at the results in the "People also ask" box

Use Google Featured Snippet friendly formatting

Use the inverted pyramid method when writing

Aim for the #1 rank spot on Google search results

Use optimal word count
Lastly, we discussed some tools to help make snippet optimization a lot easier:
SEM Rush's Position Tracking Tool

Ninja Tools Featured Snippet Optimization Tool

Park Ranger Snippet Optimization Tool

SEO Design Chicago
Contact SEO Design Chicago Today for Help
As a digital marketing agency, we know how daunting it can be to take on optimization tasks such as these. It takes commitment, time, and patience to achieve success with optimization. Like we discussed before, snippet optimization can be an art and science. Not only will you need to be able to navigate the competitive world of Google's technicalities, but also tap into your creative side.
SEO Design Chicago is not only known for our technical solutions for snippet optimization, but also our creative approaches. If you're looking to use featured snippets to improve your local SEO or get your content more recognized, our team can help. For help, contact us at SEO Design Chicago today!