This article will tell you everything you need to know about marketing for DJs. Sometimes it is hard to know just where to get started when trying to market your business. DJ marketing can seem even harder, especially when you are marketing a service rather than a product. There are many different things you need to know, but if you are willing to put in the time, you can promote yourself and really improve your business!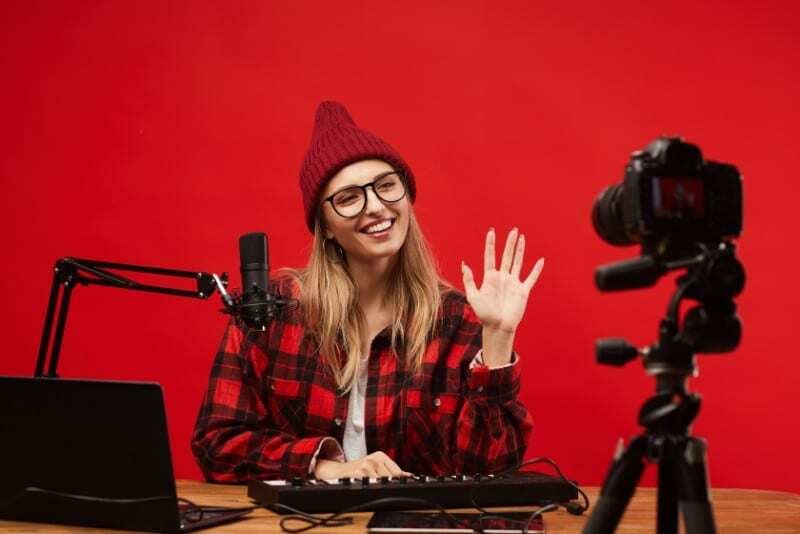 DJ Marketing
One of the best ways to market DJ services is through a website. Making a website is simple and easy through several cheap or free website building companies. Making a successful website can be daunting at first, but there are several simple things you can do to get started. 
Before you create a website for a DJ service, you want to make some decisions about tone. What kind of DJing are you best at? Do you like doing events like weddings and business events? Do you prefer more of a party atmosphere? This needs to be reflected in the way you set up your site. People want to know from your site what kind of performance they can expect from you through your DJ website. 
Make An Attractive DJ Website
Make your website attractive. You can look at other examples of well-designed websites, or get professional advice. 38% of people will leave a site if it is unattractive! Reviewing the fundamentals of design can always help you to make sure that your site is well organized. DJ website design is competitive, so you will want to make yours stand out. This can be tricky, but worth it. Be willing to invest the time to make your site pop. Another way to do this is by branding yourself. Having a well-designed DJ logo or simple design can make a huge difference. Make the colors match your website and use something that people can easily see as yours. Whatever your aesthetic, you can make a nice logo for your DJ Advertising that will be easily recognizable to those who hire you. This makes you look more professional as well when you are submitting invoices or writing up contracts for events.
This will help show people that you know your industry, and that they can trust you. Another way to do this is to talk about the equipment you will be bringing to the events. Show on your site why your equipment is the best compared to others. If you have a blog, write about your equipment and how you use it to improve sound quality and create a better experience for the clients. This can help people feel that you know what is best, and you use that for their service. 
Utilize SEO
If you do have a blog, you will want to use SEO, or Search Engine Optimization, to get people attracted to your site. DJ SEO is so important in today's competitive online world. You need a strong presence. SEO will help you get to the top of the list on Google searches. You will want to link to other pages to help your articles look more important in searches. Linking to playlists, videos and more can make a big difference. 
You can also create ads that work on PPC, or Pay Per Click, to help you get more traffic. This means you will only have to pay when people click on your ads and go to your website. You need visits to your site and clients, so you can also see how many people visited your site versus how many booked an event. Just knowing what works and what doesn't can help you to devise new strategies and get more gigs. 
Free DJ Advertising
There are also some ways to advertise your DJ services without paying! YouTube is a great way to put out your DJ skills and show people what kind of gigs you prefer. Making a YouTube channel is free, and making videos can be done pretty easily even with a smartphone. If it gets too difficult, you can always find a company to help you. You can put YouTube videos on your DJ website as well, which will help you to get views and show people that you are capable and unique. YouTube helps with DJ SEO as well. You can get views for your website by creating videos that link to your page. 
Use Spotify
Another free way to advertise and add to your website is through using Spotify or other music streaming services to make playlists. You can share those to your site and show people what kinds of music you play for different events. You can then make custom playlists for each event and easily show the clients what you will offer. 
Use Social Media
In our current business climate, the best way to get your DJ services out there is through social media. Content creation can be tricky, but there are multiple ways to use social media to get more clients. Make YouTube videos that can be shared, and take pictures at gigs you can use to make creative and interesting posts. It may be worth it to get some professional photos done so you can share them to your DJ website and on your social media. People tend to ignore posts without photos or videos, so you will need visual content to post. Never make a post for your business without a visual or a link! 
Marketing Your Strengths
DJ Advertising also includes making profiles on sites like Yelp or Thumbtack. These are usually free to do, and although DJ listings can be extensive, many of them are without reviews or pictures. Ask for reviews from people who hire you, and you will be ahead of the game already! If you have a lot of reviews, people will see your listing first. Millions of people use Yelp, and there are other sites like it that sometimes get overlooked. If you focus on one type of DJ service, like weddings, make a DJ listing on a site like the Knot, which specializes in wedding planning. You can also ask local venues if you can advertise there. Wedding and party venues love to have someone to recommend, and if you do a good job, you can get quite a bit of business just from one venue. Networking is so key to creating a great brand for yourself, especially where there are so many different places to look for DJ listings. 
Having things like business cards and merchandise are also important to your branding of yourself. Business cards are professional and inexpensive, and they are still very useful to hand out to people who are interested at your events. Make sure to include your social media handles and your website on your business card! You can also include on the back a request to follow, or even a request to write a review on one of your sites. This is an easy way to ask for reviews if you feel uncomfortable talking about it with people. Handing out free merchandise at first can get your name out there, and it can be a form of income after that. Having a DJ business strategy for yourself will help you find those things that will increase your business.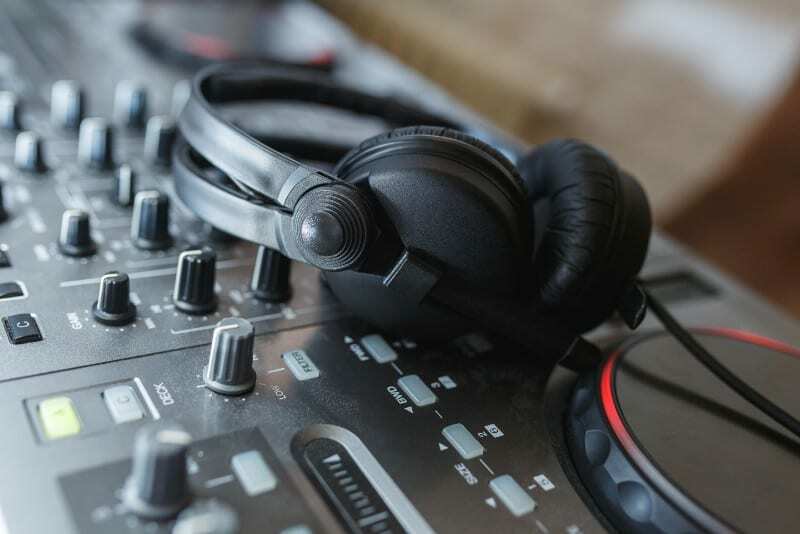 What Not To Do
When DJ Marketing
There are some things you need to be wary of when DJ Marketing. You need to be aware of your networking and make sure that you are not overbearing. Offer promotions instead of constantly repeating the same prices or information. Make sure to post regularly, but not too often. Some companies can get away with posting daily, but usually DJ advertising needs more interesting posts less frequently. Avoid tagging the competition or speaking out against other DJ's. It doesn't make you look better!
Don't spam people with emails or tag your former clients in events without their permission. Never lie about your previous events. Never post controversial or political things on your DJ website or page. This can drive many people away. These things are easy to avoid, so be aware of your marketing strategy and keep an eye on your plan. 
One thing a lot of DJ's don't do that can set you apart is how you respond to bad reviews. When you respond professionally and clearly to a negative complaint, you show that you take it seriously. Be polite with people and work through difficulties. One bad review may not seem like much, but it can make a big difference for your future events and clients. Keep up on all of your pages to address concerns and thank your supporters. A little humility goes a long way. 
DJ Marketing doesn't have to be expensive, but it can take up a lot of time and effort. When you take the time to do the everyday basic things, like content creation, website building, and keeping up with your pages, you will be amazed at how quickly people will be drawn to your DJ website. Good business starts with simple steps and hard work!