When looking to hire search engine optimization (SEO) agencies, you need to first determine what you want out of the service. You find this out through some research of your own: Who is providing the (valid and reputable) service, what services will the agency provide, and how much will all of that be surmounted? Look at your SEO servicing costs as a long-term investment. It may take time, but what you earn can be a testament to the quality of service you receive. Essentially, you pay for what you get. In this article, we will tackle monthly SEO prices to see if it is the right choice for you.
What Is the Average SEO Pricing?
That is a very good question! The quick answer to that is complicated. SEO services can vary from hourly, monthly, annual, and even fixed rates. Though, as you will come to see, there is no industry standard for SEO pricing. That would ultimately be dependent on you, the agency, and the scale of the project. Despite the fluctuating prices, many have suggested that the best offers sit outside of hourly or annual rates. If you want to get the most out of a service, it may be beneficial to look into monthly SEO services to determine which package would be the right fit for you. However, before you start looking at prices, you have to first find out what type of SEO you need.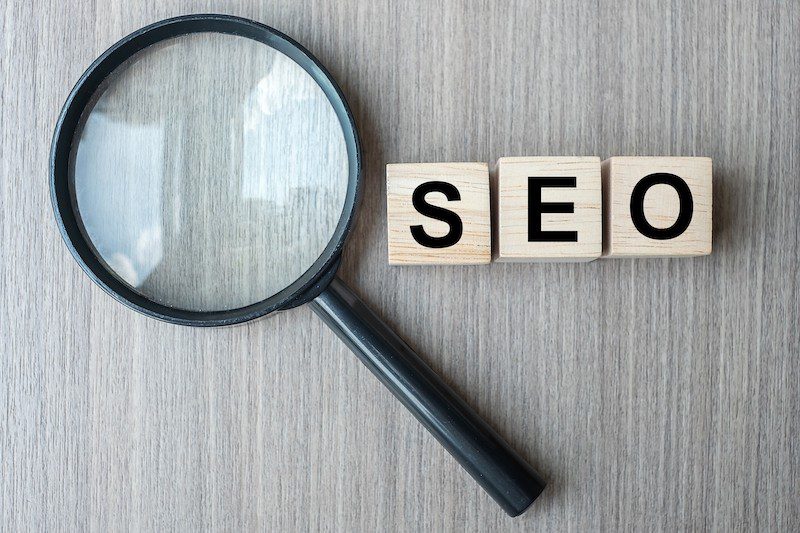 What Makes Up SEO?
Commit yourself to a quick Google search. Go on, type in your favorite recipe or whichever topic you would like to research. The first ten options that appear are what make up the search engine results page (SERP). There was a lot of work that went into getting these ten options there. That was due to SEO. Finding out which category your business lines up with is essential to your success in SEO. Typing "SEO services near me" may just be a good start in the right direction. 
So, which category do you fit into exactly? Observing other company reviews is one way to go about it. If anything, it may be one of your best bets when searching for potential agencies through review websites. Getting comparisons will give you the pros and cons of the agencies that will help you the most. Within SEO, there are three subcategories under which these searches fall: local,  national, and enterprise SEO. These are all extensions of good keyword research, but they operate differently in scale. 
What Is Local SEO?
Local SEO services include a focus on relevant geographical queries. It is mostly for brick-and-mortar businesses within the area. Similar to on-page SEO, local SEO's methodology consists of link building, improved user experience, and navigation. If properly optimized, within 3-6 months, you could see a rise in your SERP placement. This is how most businesses increase their local awareness. A way to see local SEO working in action is to type in, say, a pizzeria or any food restaurant of your choosing. 
Using Google, just typing in the name of your restaurant or including "near me" in the search query, will have the most popular searches known as the "Local Pack" appear as the first three choices atop of the SERP. This is supremely beneficial to these establishments because they have the opportunity to be found through organic searches. Through your local SEO services, make sure that you have a Google Business Profile that includes your company's phone number, local listing, and open and close hours. Such inclusions seem small at first, but it is the little things that potential customers appreciate that make navigating that much more fluid. Organic searches are usually unpaid which is enticing to the viewer because they made it to the top of the page on their merit. You have the chance to appear in both the "Local Pack" and through someone's organic search which can only do your business better! Experts will show you what you need to know in a way that makes sense to your company's growth via trends. 
What is National SEO?
If your goal is to reach people's SERPs across the country and further, national SEO is the category you will fall under. For this to work, you have to see what you are offering and if that can reach an audience of that scale. It attempts to have you cover broad keyword terms. Terms that will most likely hold higher favor to your competitors. Do not look at it as an unscalable mountain, it is to your benefit that you include such high-volume terms in your keyword research. The opportunity to rank high in using such competitive keywords may yield even higher results. It is just not the best route to take if you exclusively use high-volume keywords without the use of lower-volume ones. Due to the cutthroat nature that is national SEO, it will come at a higher cost than local.  
What Is Enterprise SEO?
Enterprise SEO is quite possibly one of the most extensive and intensive programs that most SEO services have to offer. Its coverage is to provide work that extends to thousands if not millions of pages of content. This is any company with reaches that far extend from one place of business to multiple locations, departments, and objectives. An SEO targeted at this level requires advanced technological input and even artificial intelligence. Keyword research is well-deep with its competition and so maintenance is especially important. You are not looking to improve one aspect of your business, but its many gears are to be synergized properly. A business with so much on its plate needs scalability and through enterprise SEO, its goal is to show what needs to be taken care of. 
Why Are Monthly SEO Services Good?
Monthly SEO services, also known as retainers, are monthly fees. It is one of the most common and popular options for businesses looking to hire SEO services. This is the case because it is usually cost-efficient and allows for both parties to remain active throughout the relationship. Monthly SEO also has monthly reports that identify the areas in your business that need improvement. By using such a professional framework, there is little room for there to be any costly guesses. An incredible benefit of local monthly SEO services is the content creation that is provided. Having rich content to be posted on other sites outside of your blog or business, such as social media, will allow a far greater reach than without it.
In addition to keyword research, monthly retainers include content marketing and technical audits. There are also link outreach and account consultants who will continuously assist in keyword consistency. Your keywords will remain competitive with your consultants keeping the ball rolling. If anything, a month is a good timeframe to see what needs to be worked on. Think about it like this, when baking a cake, any amount of time less than needed will yield what is essentially hot batter and anything more will leave it burned. A month sits comfortably between those time gates. Usually, we recommend a 3-6 month period to see SEO results, though a month is a bare minimum. Having your agency take over the maintenance of your website will show wonders due to an established relationship which is great for SEO. 
How Much Can You Expect to Spend on Monthly SEO?
The price of an SEO package has many variables. What is often taken into consideration is scale, location, time, the amount of maintenance, the level of site architecture, etc. Rates are as low as $150 to $25,000 or more a month. There is not a specific way the prices are broken down. Though with enough time committed to research, you can come to see a package that may fit what your business is looking for. If you are a small business, then $150 to possibly $1000 a month will cover your local SEO services and will help assist in increasing your brand awareness within the immediate area. Price ranges of $1,500 to roughly $10,000 will be what is considered your best all-around offer. It should be noted that the lower-priced packages are not low-quality by any means. As you start putting down five to six figures for your business, you are in your right to expect a variety of white hat SEO tactics to be used to boost how far you will appear on SERPs. 
However, as far as prices go, some ranges recur throughout many SEO agencies. A study from Ahrefs shows that the average monthly retainer should be approximately between $501-$1000 with $2000-$5000 being around the higher end of middle-market prices. Earlier, we stated that there is no industry standard. Due to this, some agencies will work with you to construct a custom plan for an agreed-upon monthly price. You are, however, signed with a long-term commitment. Only apply for monthly retainers that is if you are in it for the long haul. 
Avoid "One-Size-Fits-All" SEO Practices
If you are to come across unexpectedly low costs for SEO, be wary as low costs could be what is separating you from SEO success and failure. In that same vein, do not take what some SEO agencies may claim to have "guaranteed" results. This is a prominent red flag and should not be overlooked. SEO is not a guaranteed venture as it is a volatile environment. What may work today will not work a month from now. That is why it is recommended to give your agency roughly a month to observe your website to see if anything is working or needs to be changed. 
If you were to start by typing, "SEO services near me," be sure to eliminate companies that guarantee results or offer seemingly low prices as it is usually too good to be true. They usually advertise themselves as "one-size-fits-all" which is never really the case. Each business is unique and so needs unique practices that fit its needs. These companies may utilize what is called black hat SEO which is composed of actions such as keyword stuffing, page swapping, or buying backlinks. If Google detects these being used for your webpage, you could get penalized and lower the possibility of you appearing on anyone's SERP.
Work With SEO Design Chicago for Fantastic Monthly SEO Packages
There are a lot of variations that go into SEO pricing. With the workload that goes into it, alongside the work that goes into running your business, being short on time is an understatement of the century. There are just too many variables and it can at times be nauseating keeping up with all of the madness that comes with it. At SEO Design Chicago, we can help assist in taming that madness. We have talented people that can work with you in finding out what works for your business. 
FAQ:
What are SEO red flags to look out for?

What goes into SEO?

How much does SEO cost on average?

What is local SEO?

What is national SEO?