Plastic surgery SEO is used in many capacities. There is cosmetic surgery and also reconstructive plastic surgery. Whichever one people receive, it has the ability to drastically change their lives. In order to get your service into the public eye, you will need to consider how using SEO would help your overall internet marketing plan. You can apply many of these suggestions immediately and others will take some careful thought and consideration. What are your internet marketing goals? Who do you want to reach? This article will go over the best SEO practices for plastic surgeons and plastic surgery practices. 
Plastic Surgery Internet Marketing
In order to reach a vast amount of people and to offer them your product, people first need to be aware of your product or service. As part of your plastic surgery internet marketing strategy you should consider using SEO. For people to be aware of your plastic surgery service, your website and online presence needs to be enhanced and optimized. There are several ways to optimize your material using search engine optimization or SEO. 
SEO specifically tailored for plastic surgery is what allows your website and information to be at the top of a search engine results page. Since Google is the number one search engine in the world, we usually use rules that are common to that search engine. Some of the rules impact the ranking of your website among all other similar websites. One way to see your ranking is to type keywords that someone might use to find your services. From there, you can check how high your website comes up on the first page of the search engine results page. In short, it's a great, cost-effective way to spread the word about your business! 
There are several ways to positively affect your ranking. These function as part of your internet marketing plan for your plastic surgery business as well. In many ways, SEO is crucial to your overall internet marketing plan but is not the only part. Optimizing your website should go hand in hand with your internet marketing efforts for your plastic surgery services. The following ways enhance both your SEO and your internet marketing efforts.
Keywords
One important thing to note is that keywords, while very useful in your marketing and SEO strategies, should not be abused and used repeatedly without any real reason. This can count against you in the ranking algorithm. Instead, you can use relative keywords to your topic. 
Blogs 
You can incorporate blogs into your website that include keywords that pertain to your subject of plastic surgery, the use of keywords is very important. You want to get Google to crawl your site and find relevant keywords. Keywords help build your ranking in the search engine results page. These blogs also serve as a way to connect with your audience and extend pertinent knowledge and value. Blogs will show up if someone searches for a plastic surgery term that you may use in a blog. This can lead them to your website and they will learn more about your business while gaining knowledge. This helps people who may not have searched for your business directly, land on your page. 
Once they land on your page, you have the ability to showcase what your company is all about. Hopefully this will not only help your rankings but also gain more customers. Become a resource, add value, and people will come back for more answers at a later date. If you need help building a blog, SEO Design Chicago provides blog writing services for plastic surgeons. 
Website Maintenance 
One of the aspects of your website that takes the least amount of work is to keep it updated and maintained. This means that you can update old blogs and edit appropriate information. For example, if you had a blog that mentions outdated plastic surgery methods or information in general, it would help your search ranking to update it and share it again. When the search engine, in this case Google, recognizes that there are updates and fresh content, then you'll get a spike in traffic that will make the tiny amount of work required well worth it. Something else to consider when updating your website content is that this is more likely to attract people to click on it since people are more likely to click on newer material when searching something on the internet. 
Integrate Local Plastic Surgery SEO 
Local SEO basically means that in your keywords you will use words that are relevant to where you live. For example, if you are a plastic surgeon in Chicago, you will want to rank highly for the keyword "Chicago plastic surgeon." Depending on how big your business is and who it serves, this can be useful so that people who live close by can use you as a resource before venturing out to further locations.
This is especially useful when people need quick information such as your business phone number or business hours, especially if they optimize the words, "near me." During this step, it's also important to claim your business on Google My Business to ensure that all the information is accurate and so that it can link back to your website correctly. This also gives you the opportunity to include a description of your plastic surgery company. This is why you need to optimize your plastic surgery website for local SEO.
Create Allies 
Within the industry there are always ways to create off-site SEO which helps build your business's credibility as well as helps create partnerships and allies. This type of SEO involves having other websites link back to your website. This can be done if another similar business references a blog that was written on your website. On their own website, they would include a link to yours, thus creating a backlink. This serves as a vote of confidence and not only helps your business in the public eye but also helps your material and website rank higher on the search engine results page. 
Cosmetic Surgery SEO
Many of the same SEO strategies apply to many types of businesses and services that they provide. It's important to describe your services as specifically as possible so that you don't get the wrong people in front of your product or service. The goal is to reach people who are genuinely searching for a business that can meet their needs. While there are ways to enhance your website's SEO in relation to plastic surgery and there are also ways to negatively impact it. People who are searching for cosmetic surgery should find the appropriate resource when searching for that.
If your business focuses more on reconstructive surgery, then make sure to make the distinction in your keywords on your website. With over seven billion people on Earth, there are customers for your cosmetic surgery service, they just need to land in the right place. If the keywords are not done correctly and your website gets visitors who are not in fact interested in what you have to offer then this will result in a higher bounce rate and sites with lower bounce rates rank higher.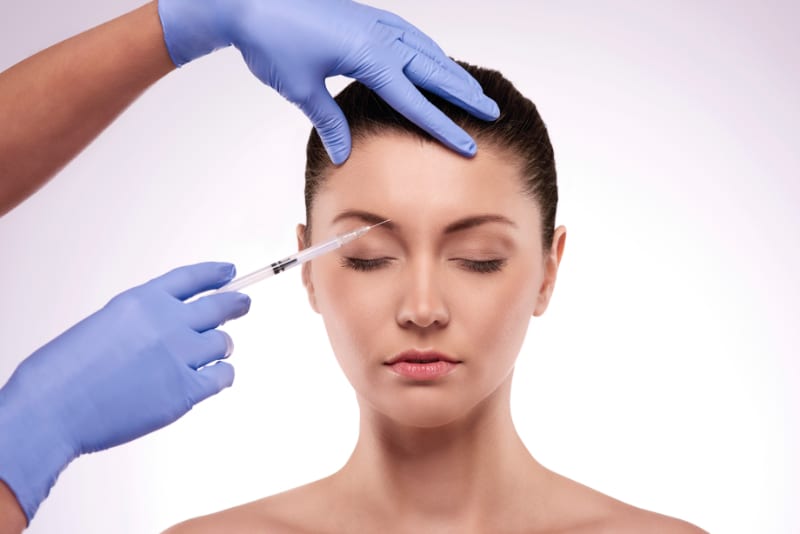 Plastic Surgery SEO Company
Since plastic surgery is such a big industry, there are many options to choose from when searching for a company to do SEO for your plastic surgery business. Companies that specialize in plastic surgery SEO and also companies that specialize in SEO in general. Some of the main areas that a company will look into are; your website as previously stated and even your competition. 
Research Your Competition
Looking into what your competition is doing helps you identify what they might be doing well and also what they are lacking which can in turn allow you to fill that need. Sometimes researching your competition includes reading customer reviews or some of their material such as blogs or other literature that they might offer. 
Identify Target Audience
Knowing your target audience is necessary so that you can build marketing campaigns that revolve around them. If another plastic surgery company is reaching them better or if maybe there's a target audience you haven't considered yet, an SEO company can help you identify this and then implement a strategy that specifically meets your audience's needs as well as achieve an efficient and cost-effective digital marketing campaign. 
Establish Your Goals
With any marketing strategy there need to be goals so that you can measure the success of your marketing campaigns. In the same way, an SEO company will also help you with your business goals. Of course, the main goal is to be at the top of the search engine results page. But what are the goals behind that? For many businesses the goal is a favorable ROI or return on investment. For others it might be that they want to focus on awareness.
This can be measured by using analytics and metrics which an SEO company can help you with. The metrics would be different in each case. For example, if the goal is simply awareness, then a high number of visitors to your web page would be counted as win. Whereas if ROI is the goal, then a purchase, consultation, upsell, or future purchase would be the ultimate goal. 
Contact SEO Design Chicago today for Plastic Surgery SEO
SEO Design Chicago provides marketing services for plastic surgeons. Our expertise in SEO can help take your plastic surgery center to the next level. The only part you will have to worry about is ensuring that your service meets the customer's standard. The rest is up to us. Reach out to SEO Design Chicago today for your plastic surgery SEO needs.