Like other professions, lawyers use SEO to attract clients to their law firm's website. Search engine optimization for lawyers involves the strategies and tactics that rank the firm's website at the top of Google, Bing, Yahoo and other search engines. This article will discuss everything related to SEO for attorneys, lawyer marketing, specific lawyer marketing strategies, that will ensure you and your law firm are ranked first when searched.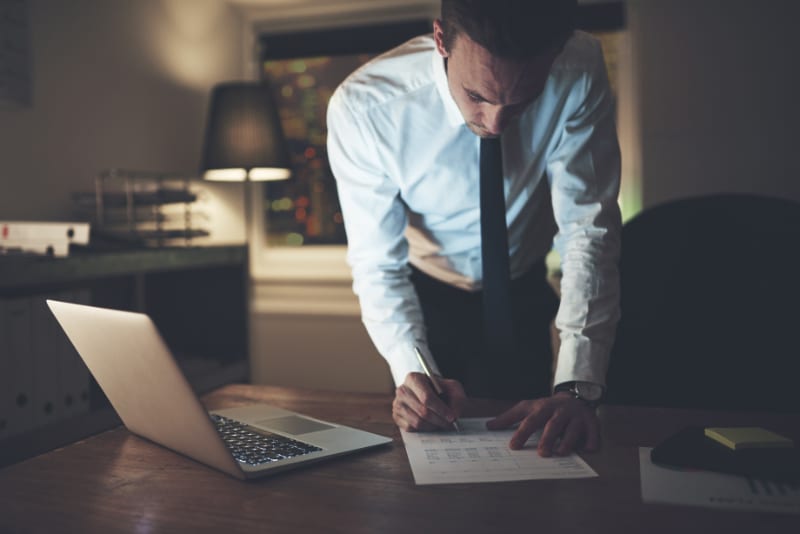 Lawyer Marketing
In school, lawyers are taught how to successfully win a case and the nitty-gritty surrounding the judicial system. However, they are not briefed on the business side of running a law firm. To be noticed, every lawyer needs to form a "marketing toolkit" that helps to grow the practice. Next, let's discuss all the tools that should be in your lawyer marketing toolkit in order to excel at lawyer SEO.
Law Firm Branding
Lawyer SEO is important. But lawyer SEO is inefficient without building a solid brand around you and your law firm. You identify yourself and your services under a law firm, and this is what populates when searched. Ask yourself what your law firm's brand is. What kind of brand experience do you want your clients to have? Which values do they hold you accountable to? What quality of service do you bring? All of these points should be answered when someone searches your name and clicks the link to access your website. First impressions matter. Potential clients want to have a positive experience when they interact with your site, and not be confused about these values and what specific law services you offer. 
Client Personas
As a lawyer who is growing a brand, you will need to know who exactly you're marketing to. Their values should align with what is shown on your website, and keeping your audience as the primary concern will dictate the rest of your marketing efforts. There should be several personas for your law practice, which comprise the "ideal client." These include your potential client's demographics, background, motivations and pain points. 
Marketing Funnel
Successful lawyer SEO, and lawyer marketing in general, has a marketing funnel. Simply put, a marketing funnel describes your customer's journey with you. This includes the initial stages, when someone learns about your law firm all the way to hiring you as their attorney. A marketing funnel includes the following steps:
Awareness: Your potential client realizes their problem and researches how to understand their problem better. (This is the discovery portion.)

Consideration: The client starts to define the problem and can now research how to solve the problem. (This is the "oh crap, how do I fix the problem.")

Decision: The client realizes the magnitude of their problem and further search for attorneys to help them fix it. (This is when your name could pop up at the top of Google with effective lawyer SEO.)
Your marketing funnel is dependent on your audience and their many personas.
Law Firm Website
Your firm's website is the initial impression your audience equates with you. You want your site to be fast, user-friendly and secure. Direct people where you want them to go on your site. Navigation should be seamless. If people have a difficult time finding what services you offer or how they can contact you, your website needs a serious reconfiguration. 
Competitors
Successful lawyer SEO and marketing also includes researching your competitors. To beat your firm's competitors, you should craft an actionable and relevant CTA, implement all ad extensions and highlight what makes you better than the others.
Geofencing Marketing
People aren't going to travel further than they need to. So, lawyer SEO uses geofencing marketing to send relevant messages to potential clients who enter a certain geographic area. This digital and hyper-local marketing strategy allows your audience to see your firm's promotions and other targeted ads that can help bring more business into your door.
Call-Only Ads
Call-only ads are the favorite child of Google ads for lawyers. Calls are valuable because they allow clients to skip over the extra step of filling out a form. Chances are that when potential clients hit the landing page – (lead capture page that pushes your audience to perform an action, such as filling out the form) – they will drop off. 
Lawyer Marketing Strategy
A lawyer marketing strategy is another facet of lawyer SEO, and of which serves as the plan for their practice getting noticed. The strategy is the thought-out roadmap to get your name and your firm's name noticed and at the top of all search engines. These ten steps serve as the backbone for your marketing strategy to get your SEO where you want it to be.
Choose a specific type of law
It's important to set yourself apart by choosing one type of law to focus on. The client loses some trust in you as a professional if you spread yourself too thin and aren't a master in one area. For marketing purposes, it's best to be known for one specific area of law.
Choose a specific niche
Okay, so you've made it past the first strategic step. Now, take it a step further. Further differentiate yourself by choosing a niche within your branch of law. For example, if you are a criminal lawyer, focus on specific types of crimes.
Build a list of clients and people who refer the clients
Some lawyers may go through an entire list of clients and referrers right off the bat. However, chances are slim that all of these people need services immediately and simultaneously. Don't waste your time and go on a massive contacting spree. Build a list instead, which will, in most cases, lead to a larger and healthier business list over time.
Create a helpful website
As mentioned before, your potential clients want a positive user experience, and this is only achieved through an exceptional user interface. Clearly state your specialty and niche on the front page. Clearly list your services. Lay out other resources that may help them. Don't make it too complicated for the user. 
Give away free resources in your community
After laying out your website to the best of your ability, go, yet again, one step further. Connect with people and businesses in your community and give away your services for free. People will be able to see how your firm is run as you span your connection net wider. In the future, you may want to add more employees at your firm, if you gain traction. After networking, you can further this venture on LinkedIn.
Offer a helping hand at local businesses
Help other businesses in your area to build more connections, but more importantly, stand for a cause that your clients can get behind. They see your values and put more trust in you ethically, which is pretty important considering you are a lawyer.
Build a social media presence
Use your client and referral lists to socially connect with people on the various social media platforms. 
Allow others to share your content 
After building your social media presence, make your contact also shareable via social, so your website and content can be accessed by others. You are busy doing your job. Leverage the power of social, so others can share the content for you to bring in more clients.
Start small with advertising
Advertising is a quick way to build traffic. But it is also costly and can negatively impact your firm if it is not strategically placed and targeted towards your audience. Start with a small advertising budget first to see if, and how, it brings in more clients. Choose a very targeted platform, such as Facebook, which has the largest number of users out of all the social media platforms. SEO Design Chicago provides legal advertising services.
Focus on customer service
This point is probably obvious, but you need to make sure your clients are satisfied. When your clients have a positive experience, they tell others about you and your firm. During your first consultation, tell them what they should expect and live up to your word.
Law Firm SEO
Like lawyer SEO, law firm SEO maximizes your law firm's visibility online. The following points outline how law firms can effectively use SEO to gain traction: 
Keyword research
Keyword research involves your firm using professional tools to unveil how people are searching for legal services you provide. The most robust keyword research tools are not free, but many, if not all, offer a free trial for your firm to try out and determine whether to continue with or terminate.
Site structure
Like SEO for lawyers, SEO for law firms is enhanced when the website is easy to navigate and architecturally sound. You want potential clients to find your services as quickly as possible, so place that selection at the far left in the navigation bar. It is better SEO for a lawyer and law firm when the services are first in the navigation bar rather than the link to access the "About Us" page.
Page speed
Page speed also contributes to SEO rankings. Websites that deliver a slow experience will be relegated compared to ones that load within a second or two.
Do You Need Help with Lawyer SEO?
SEO Design Chicago is a professional marketing company that not only helps lawyers improve their SEO, but we also tailor our advertising strategy to each lawyer's individual needs. For example, we helped improve the online presence of one Chicago lawyer. SEO Design Chicago helped improve their organic search results by 408%!