What is AMP SEO? AMP stands for accelerated mobile pages. AMP is an open source framework. It was launched by Google and several other companies as a joint initiative. If you ever wondered how to make your web pages run fast accompanied by smooth-loading and prioritizing the guest experience, AMP is your new best friend. This is helpful in revamping your website to give your customers the simplest and most straightforward way in navigating through different tabs. To better understand AMP and SEO, I am going to explain how AMP works, what AMP pages are, all about open mobile web, and how AMP and SEO are connected. 
How AMP Works
How does AMP work, you might ask? The function behind it might seem difficult but in reality, it is not as hard as one might think to understand. Google has helped webmasters by creating a simplified process. It creates its open source initiative that essentially leverages stripped down HTML files in order to create rapid, mobile-friendly web page copies. These are accelerated mobile pages. They are identified by having a lightning bolt symbol in search results in mobile devices.
To further explain how AMP works, it is important to understand what pages with AMP code must contain:
HTML: HTML is a unique markup version of Traditional HTML. It is stripped down and also has different tags.

JS: Reduces unnecessary rendering as it fetches resources and strips them down.

CDN: CDN offers a network that is used to cache pages and then adapt them to AMP code right away.
The primary function of AMP is that it speeds up web page load times through AMP caching. Pages are loaded rapidly because Google preloads AMP documents through a single iFrame within the background of a search results page. This allows the page to show instantly.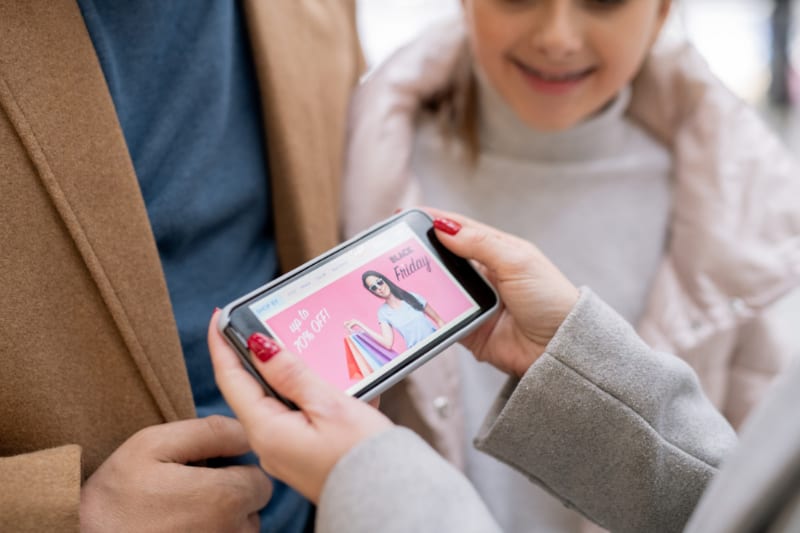 What are AMP Pages?
AMP pages are projects that stem from Google or Twitter. Once again, AMP pages' main purpose is to make your web page as fast and effective as possible. It is specifically designed to be lightweight and fast loading for users. Google and Twitter, among other companies have launched AMP pages in response to Facebook Instant Articles and Apple News. This way they can stay competitive and offer something that gives them leverage over competitors. Every website can benefit from using AMP. 
How is AMP so Fast?
There are only certain HTML tags you can use (many of them are not allowed.) Additionally, you are required to use a streamlined version of CSS. Majority of CSS can be used but some are absolutely not allowed. These extensive rules and modifications are what make the web pages load so quickly. JavaScript is not allowed whatsoever. Instead you have to use an alternative off-the-shelf JavaScript library that is provided to you. This being said, it is designed to pure readability and extreme speed. The specifics of it might seem tedious, but that is the main factor in the speed
Should You Use AMP for your Website?
AMP is favored by Google search results since web page speed is a major ranking factor for Google. It is also true that web pages that have even a one-second delay, reduce their conversions by seven percent. There are a few things to consider before Adopting AMP. First of all, AMP only works if users click on the AMP version of the web page. The AMP document is not given if it is implemented poorly. Using AMP means you are also giving up many UX elements. Efficiency is more important than creativity so you are sacrificing that aspect of your web page. AMP is still being further developed and it has been extremely helpful for a lot of companies despite some of the drawbacks. As it gets modified more and more, these issues will resolve and you will have a head start on how to use it for your site. 
What is SEO?
SEO, or search engine optimization is used to increase your quantity and quality of traffic to your website through organic search engine results. Organic in this context is just a fancy way of saying non-paid. It provides more exposure to your brand and helps to get your name out there (this is especially important if your business is in its beginning stages).
SEO is not just centralized around search engines, but people as well. It allows you to get to know what words they are searching for that brings up your website. You can then include these words more consistently throughout your website so the likelihood of your website showing up when that word is searched increases dramatically. This can help you determine customer preferences and how to best serve your customers in general. This connection is integral and increases your brand loyalty.
Organic Search Results
Organic search results are achieved through effective SEO. They are not paid for like advertisements are. Ads that appear on Google are easy to identify through their distinctive "ad" phrase bolded and labeled next to them. These are companies that pay Google to show their website as a top search result so people are likely to visit it. This can be a problem as many fraudulent websites that use malware pay Google for their Website to show up so that they can hack users. Search engine result pages, referred to as SERPs, contain advertisements as well as organic result formats. SERP features include snippets, ask boxes, etc. There are a number of SERP features that are considered organic. These features are snippets and "people also ask" boxes. This is possible through data that gets accessed through sites like WebMD and Wikipedia.
The Importance of SEO
Most online traffic is driven through search engines, which is why SEO is imperative. Search results that are organic are portrayed as more credible and reliable to users and are often preferred. These sites receive much more clicks than sites that utilize paid advertisements. If you optimize your site, you can reach a higher traffic volume and be able to understand more about your customers than if you did not use SEO. It has also been found that only 2.8 percent of users click on advertisements. Paid ads prove to be pretty ineffective and not to mention, costly.
It is also important to note that SEO attracts quality traffic. SEO focuses on making your website available for consumers who want to use your products/service, not just bugging customers who have no desire to use your company. SEO can also help you move past your competition. Knowing where to focus your efforts is important and will provide a better return on investment.
Lastly, SEO can aid in helping with your PR. Earning links from reputable websites is a huge component of SEO. This helps increase your credibility overall and the likelihood of someone to recommend your company to others and keep coming back as well.
AMP and SEO are intrinsically linked because AMP increases the user's experience of your web pages, which automatically increases your SEO. Win-win!
Open Mobile Web
Open mobile web is the ability to access websites in mobile view under only one chrome tab. It is an extension offered by Google that lets you pull up your entire website in one tab. You are able to view it the same way as if you are using a mobile device. All of your important stuff can be stored on a single page. These include: reminders, news, calendar, social media, etc. This way you are able to see everything you need without the frustration.
For example, if you are scrolling on Twitter and need to see your reminders so you know when to take that casserole out of the oven, open mobile web does this for you. The same goes for if you want to see what date it is while reading the news, you can do this in a very convenient fashion. Nowadays, multi-tasking is a must, and we are grateful to have the technology to do it. 
How do you View a Mobile Version of a Website on Chrome?
With open mobile web, this process is easy. You can have access to the mobile version of a website by using Chrome Devtools. The following steps are as follows:
Press F12 to open Devtools

Click the "Device Toggle Toolbar"

Select the device you wish to simulate

After you choose the device, the mobile view of the website is available
Ensuring your website is functioning well from a mobile perspective is extremely important given that the majority of users are looking at your website from a mobile device in that format.
Get Started with AMP SEO today
AMP and SEO are extremely useful for your business, even in 2021. AMP helps to deliver information on your website as quickly as possible which helps account for your Google ranking and SEO strategy. SEO has the ability to help you increase the traffic volume to your website. It also enables connection with your customers and increases your company's overall credibility. AMP and SEO work together to provide you with the most effective and efficient website for your customers. For help with all of your AMP and SEO needs, contact SEO Design Chicago, to find much needed solutions for your digital marketing. 
FAQs about AMP SEO: 
Is AMP good for SEO?
What is open mobile web?
What does AMP stand for?
Should I use AMP on my website?
Is AMP still relevant in 2021?