Residential cleaning services aren't going out of style any time soon. In the past decade, this industry has grown 6.6% each year, now up to $1.2 billion annually. With an industry this popular, you're going to have some competition. In order to bypass your competitors, it is important to effectively advertise your cleaning company. But how can you do this? We'll review in this article how to optimize residential cleaning marketing, cleaning company advertising, and cleaning SEO.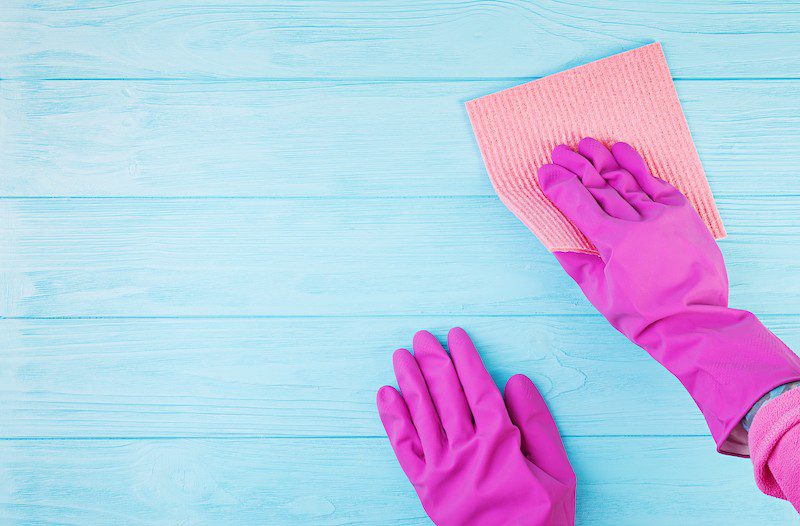 Having an Online Presence
But before you can use any of the tactics mentioned above, you'll need to have an online presence. Having an online presence is important for any business, but especially for residential cleaning companies. An online presence with quality content will assist you in reaching clients and assist clients in reaching you. With the rise of technology, most people will use the internet when they are in need of a business. This is why it is important to have a website, social media, and Google My Business. With the optimization of these different platforms, you will have more information available for your audience, which provides more room for reviews, content creation, and ultimately growing your business. 
You might have the best cleaning business with the best website, but none of this matters if you don't have an SEO strategy. But what is SEO? And why does it matter so much?
Search Engine Optimization
When people search for something online, they typically do not look past the first few results, let alone the first page. SEO, or search engine optimization, is a marketing strategy that is implemented in businesses with the purpose of getting their site to the top of search engine result pages. With more online competition as the world grows and changes, SEO is needed now more than ever. The SEO industry itself is worth over $80 billion. This sounds like a lot, but with 93% of online experiences starting with search engines, the number makes sense. SEO has helped numerous businesses grow by driving conversion rates and bringing traffic to sites. 
In this article, we will outline how to optimize cleaning SEO by going over techniques you can use. If you are inspired to incorporate SEO into your cleaning company advertising, you can follow the steps outlined in this article, or hire an experienced SEO agency, specializing in their craft. 
Cleaning SEO
SEO is essential for residential cleaning companies, and common for them to use. Having a cleaning business means that it is essential to constantly be checking your data and analytics to grow your marketing tactics, which can be done with SEO. Since cleaning can be used again and again, any new customer could turn into a long-term customer. This makes SEO essential for keeping them satisfied with your brand and constantly coming back to you. Having cleaning SEO will boost your brand. 
SEO for cleaning companies is highly effective, but it doesn't happen overnight. Quality SEO takes around six to nine months for it to take full effect, so don't become discouraged if you don't see results right away. The wait is worth it because once your cleaning SEO has been optimized, it will be beneficial to your cleaning company for years. SEO is an effective strategy to improve your residential cleaning marketing. To further improve your cleaning SEO, your company should optimize local SEO.
Local SEO
Local SEO is traditional SEO, but with location-based strategies. For example: when you look up something on the internet like "cleaning companies near me," the phrase "near me" is what local SEO is aiming to show up for. 
What makes local SEO so important? Most small businesses optimize this type of SEO because it has been proven successful in keeping up with the local competition. If you have local SEO, it will also bring you closer to the community around you, which is beneficial because this will give you local support. 46% of all Google searches are for local information or businesses. Even for businesses that are completely online, local SEO is optimized. 
Local SEO for Residential Cleaning
Local SEO for residential cleaning companies is important because they have a local focus. Customers will likely look for cleaning companies near them, as this makes the most sense for jobs that must be done in person. It narrows down your audience so that you are targeting the most relevant people that would be interested in your business. Localizing content is a simple task as well and can be optimized through keywords, social media, and other marketing choices. 
In the next section, we'll get into these strategies in more detail.
Optimizing Local SEO
You can optimize local SEO using these strategies:
Keywords
Keywords have a big effect on search engine results, as they allow Google to recognize your site with a specific search. These are specific words that you use throughout your content that will likely be used in a search. You'll want to have a focus keyword along with secondary keywords that are used multiple times throughout your writing. You'll want to be creative with the way you use the words so that they blend with your writing. 
Keywords bring traffic to your site. To optimize them, try to predict phrases that a customer may search to find you. For example, if you think a local customer will search "cleaning companies near me," you'll want to incorporate that phrase regularly in your content. Strategically using keywords like this will allow Google to recognize your search easier and put it towards the top of the customer's search engine results page.
Pay-Per-Click Advertising
The idea of pay-per-click (PPC advertising) is that you pay for your audience. This may sound daunting, but it is a very useful strategy that many businesses use to put their brand in front of people. In the end, this method of advertising will pay you more than you have paid. With PPC, your house cleaning business will get more customers more quickly. 
Facebook Advertising
Facebook advertising is essential for residential cleaning companies. These are highly effective for businesses since Facebook is used by so many people. They also optimize local SEO since they allow businesses to target people in specific locations. 
LinkedIn Ads
LinkedIn is a great platform for residential cleaning companies. Typically, people who need their houses cleaned will look on LinkedIn, since it is a site for businesses and advertising. Having a LinkedIn advertising campaign will allow your business to target specific demographics and reach the audience made for you. 
Google My Business
Google My Business is a platform that can make your business available online as a profile. With this profile, your business will get more local visibility through Google search results and Google Maps. With Google My Business, your information will be easy-to-read and accessible to more people. 
Quality Content Creation
Content creation is an important strategy to incorporate into cleaning SEO because quality content drives traffic to your site. While it may seem difficult to create a lot of content for your carpeting cleaning company, the more content you have on your site, the better. Make different tabs on your site including facts about your company, the cleaning industry, and more. Create blogs and articles to put your knowledge about your business to use. This will give you more content which leads to more chances of you having something someone will click on, leading to more sales.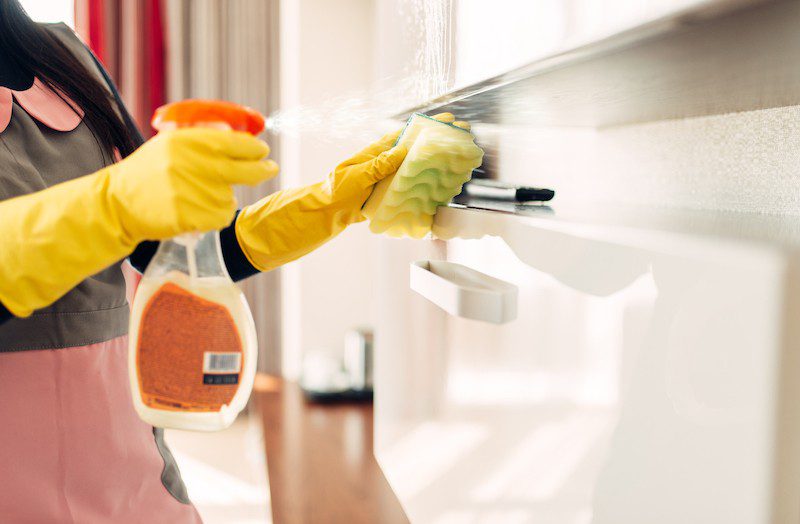 SEO Design Chicago and Cleaning Company Marketing in Seattle
SEO Design Chicago is a marketing agency specializing in multiple areas of SEO, including cleaning SEO. Since we have worked with residential cleaning companies in Chicago and across the United States, SEO Design Chicago is qualified to help you flourish. To help you achieve all of your business goals, we have numerous strategies to ensure you will show up in search results. Our digital marketing services include web development, content creation, and collecting data and analytics. We have worked with different types of cleaning companies including carpet cleaning companies and have had wonderful results. With this experience and a team well-versed in local SEO, you can rely on us for any of your SEO needs. We have what it takes to make your cleaning company bypass its competitors in such a competitive industry. 
SEO Design Chicago works in several areas, including Chicago and Seattle. We are well-versed in different locations which makes us flexible. SEO Design Chicago is the best digital marketing agency in Seattle, experienced in improving website traffic with SEO, content marketing and creation, and web design and development. Seattle marketing can help you with all of your local SEO needs to bring your cleaning company to the top. When it comes to cleaning SEO, SEO Design Chicago is more than ready to work with you!
FAQ:
Why is local SEO important for residential cleaning companies?

What are marketing tips for cleaning companies?

Why do cleaning companies need SEO?

What does cleaning company SEO entail?

Should cleaning companies hire an SEO agency?