A business that doesn't keep growing will eventually fade away, including chiropractic practices. This is why it is important to consider building a marketing plan for your chiropractic practice. Whether you are reading this article before you open your practice, or whether you are hoping to create a new marketing plan for your chiropractic practice, this article will help you create a chiropractic marketing plan.
Do I Need a Chiropractic Marketing Plan? 
The chiropractic market was valued at over 12 billion in 2017, making it highly competitive and difficult to stand out in. Even with so many noninvasive approaches and alternative treatment services offered, chiropractic marketing is more highly dependent on a trustworthy image. So, what steps should you take when looking to create an efficient plan for chiropractic marketing?
Determine a Target Audience
It is more effective to build a tailored marketing campaign than to try and advertise to the masses. When choosing a target market consider the following:
Location
Education Level and Income
Occupation
Fitness and Wellness
Age and Gender
Identifying a target segment isn't necessarily anything groundbreaking. But it is far easier to sell your chiropractic services to that audience with working knowledge of that specific market.
Mark Your Geo-Target and Create Local Awareness
Take into consideration that the typical chiropractic marketing radius is three to six miles. However, it can be larger depending on your specialty. When determining your geo-target, keep in mind it must be large enough to support the size of your practice without draining your finances in an attempt to service that area. Once you've decided, create a local marketing campaign for those prospective patients.
Make use of local listings and demographics collected from that market. Use that data to help share your contact information, directions, and links to your website. Your website should clearly state services provided by your practice. It is also important to make sure your chiropractic practice is listed on all relevant directories.
List Steps To Be Taken To Competently Provide Service
To design these steps, you first need to create a practice mission statement that will specify the value and standards you are committed to hold your business at. Afterward, include the goals that you and employees should aim to accomplish. After determining your geo-target, you should look for compatibility within your target mission and plans.
For example, if your services are aimed at sports teams around your area, your work would consist of both in and out of office visits. It would require you to visit team practices, games, and follow-up care. By doing so, you will orient your business to work a certain way. But if conflicts are brought to attention, re-evaluate your proposed target and work through different options.
Know and Understand Target Audience
A final tip: when deciding a target market, it is essential to not only be knowledgeable of them but truly understand them. Expanding on the sports team example, it would be helpful to also understand biometrics of the game and strains and stresses caused by it. Social affinity is essential when treating your target market, but you should look to properly educate yourself or hire experienced staff to provide proper treatment for that segment.

Chiropractic Marketing Strategies
Remember to double-check your marketing plan. Once you finish it, your marketing plan should indicate whether or not you are in a good position to proceed with the development of your chiropractic business. If it indicates otherwise, reevaluation of your plan will save you time and money when considering different marketing strategies.
Chiropractic Website Design
Your chiropractic website design must be user-friendly and visually appealing. Most of your online marketing strategies will probably lead customers directly to your website for the answers to questions they may have about your chiropractic services.
This information should be found in a regularly updated blog set up on your website. You can also include free PDF downloads about chiropractic pain and care. If done, it can give you the person's name and email address in return.
Setting Up an Email List
An email marketing platform is a simple and expense-free way to strategize at who you aim your marketing towards. Compile this list through website links, existing patients, and those who requested more information.
Send out monthly updates as a means to stay in touch with your audience. You can also send out promotions, advertise events, or offer coupons to help persuade your patients to give you a visit. You can even encourage them to bring friends.
Host New Patient Dinners
Your biggest worry might be mastering a successful new patient dinner, but hard work will always have a worthwhile benefit in return. You will have to find a suitable restaurant or catering hall while employees send out phone calls and tasteful invitations. Use this dinner as an opportunity to publicly speak about your business and the services offered. This dinner can ultimately lead to be an annual tradition if it proves to be a successful marketing event!
Advertise with Google AdWords
Google AdWords serves as an effective tool towards increasing the odds of people finding your business online. This tool lets you submit specific key-words that appear as clickable ads at the top of a user's search results. This will happen if a potential patient in that local area, up to a five mile radius, searches for those words on Google. That person will be aware that it is a Google ad.
Like Facebook ads, the benefit is you will only have to pay for the ad if the person actually clicks on it. The price will also depend on the position of the search page you want your ad to be showcased at.
Google AdWords will also lead concerned patients to your ad if they search for general and specific chiropractic issues. This tool does not require a contract. So, you are able to change or get rid of this service at any time you please.
Social Media Outreach 
Nowadays, regardless of your business industry, having active social media accounts is a must when it comes to marketing strategies. Today, chiropractic social media marketing is a necessity. Why is social media outreach important?
You should use social media platforms to connect with your target market, build your brand, increase your website traffic, and ultimately increase traffic to your practice. This means more than just creating a Facebook page.
Sharing your content and writing blog posts for these sites builds engagements and helps in analyzing results from social media advertisements. Though, it goes so much further in just broadcasting content, many businesses monitor conversations and responses about their brand on social platforms to better understand how their performance on it is affecting their outreach.
Any business wanting to reach a specific target market would conduct a highly specified social media search through online ads and digital advertising. This is certainly true of any high quality chiropractic social media marketing plan.
Chiropractic Advertising
You have to remember that chiropractic advertising alone is not a marketing plan. Traditional advertising includes some of the marketing strategies we discussed beforehand while marketing itself requires a thorough plan to reach potential patients.
Chiropractic Advertising vs Chiropractic Marketing
advertising monthly vs marketing your brand daily
marketing regular chiropractic care at your practice to benefit the overall health of your patients vs advertising a new special for patients
advertising your practice's location vs marketing your practice to the local residents of that area on why they should choose to come there
marketing the welcoming environment toward that specific niche vs advertising your practice specialty
advertising your website link vs marketing a user friendly design to attract and keep existing patients
Marketing considers more than just the initial interaction with your ads and prospective clients, but it encompasses the entire experience patients will have with your business. This includes everything from the moment the patient clicks on your URL to the moment they happily leave your practice. What you do to advertise is dependent on how marketing evolves.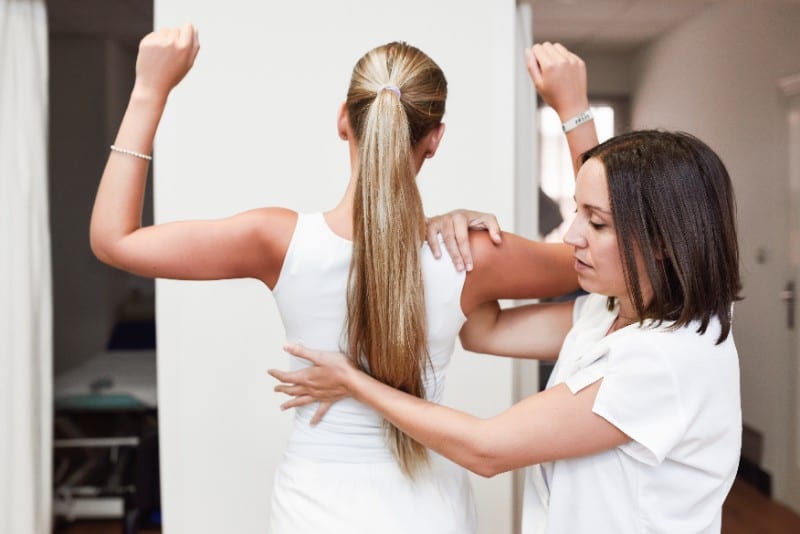 Digital Advertising vs Traditional Advertising
Nowadays, the most effective form of chiropractic advertising is digital advertising. Here's why:
Digital Advertising gives you the ability to target qualified prospects. Due to most forms of digital advertising being an "opt in" option, you know the information you send out or post to your followers is going to people who want that information.
It offers flexibility and simplicity in being able to post that information among various digital platforms.
Digital advertising is also so much faster to market and it is able to be modified quickly if needed.
Many platforms include metrics to help you measure your success, which helps your business by showing you where you need to improve.
We live in a time when most people are on their phones all day, every day. This makes it easier for digital advertising to reach us when we are on the go. It might be more effective to advertise on mobile instead of desktop to reach a larger audience.
Even though you should still incorporate some traditional advertising tactics, digital advertising takes the win because of its speed and usefulness in communicating with the masses. If you need any help in creating your chiropractic marketing plan or implementing your marketing ideas, please contact us at SEO Design Chicago. Our digital marketing experts will help get you to where you need to be.