If you are an agent, you are most likely wondering how to get insurance clients. There are a multitude of ways to successfully obtain new clients. Insurance agencies sell a variety of packages including life insurance, car insurance, and more. The fact of the matter is that everyone needs insurance. Vehicle owners need liability at the very least to legally drive their vehicle. Other types of insurance are needed depending on what kind of coverage best fits their needs. Building a book of insurance clients can be tricky and must be accompanied by a well-thought-out marketing and sales plan. You have to think about what type of client you have, how to successfully reach out to them, and how to persuade them to purchase insurance through your company.
What you need
Insurance agents get clients by being organized, knowledgeable, and present. You have to be on the lookout for conventions and other opportunities where you can talk to customers and make sales. The act of getting and retaining clients takes dedication and a lot of work on your end, but if you are willing to put in the time and effort, you will see a great payoff! In order to better understand how insurance agents get clients, you need to go through the various methods of how to get insurance clients, how to find life insurance clients, and how to find the keys to be successful in insurance sales.
How to Get Insurance Clients
Selling insurance is very competitive because there are so many other companies and agents out there competing for the same clients. Again, staying on top of things and identifying prospects that have a good chance of becoming customers is key. You do not want to waste your time on people who have no need for what you are offering; it makes you miss opportunities on other prospects who are worth your while. There are several different methods of obtaining clients that are effective and smart.
Networking
There cannot be enough emphasis placed on the importance of networking. In any type of business, networking is crucial to find new opportunities for yourself and to find quality clients. There are different ways to engage in networking when trying to get insurance clients. The first step is partnering with professionals. You can meet with other real estate agents, mortgage brokers, attorneys, etc. and exchange information to refer each other to current standing clients.
Examples of Networking
For example, if an attorney's client brings up needing car insurance after recently getting divorced, they can refer to you and another client is born. You could also take advantage of community service events to network. Clients are everywhere and attending events with high volumes of people gives you more exposure while increasing the likelihood of obtaining new clients. You can also network at school or church events where families and friends gather. The point is: you never know who needs insurance. Potential clients are everywhere, and you want to capitalize on those awesome opportunities.
Be Personable
While helpful, technology does not replace the tangible person-to-person interactions that just appear more compelling to potential clients. When visits are in person, it just seems more natural to clients and less like you are pushing to make a sale, which is of great importance. Carry business cards with you at all times because finding a client can happen anywhere, even at your local grocery store. Not everyone you talk to is going to be interested in the policies you have to offer, but you can listen to others and uncover needs they never even realized they had. Speak from experience and use your expertise to be compelling and trustworthy at the same time. Even if the person you are talking to does not find a need for your services, they might know someone who does and could refer you to them.

Consultations
When trying to get insurance clients you want to set up a consultation as a meeting. You don't want the interaction to feel like you are shoving your product down their throat. It is all about determining what the client's needs are and what they are missing that your product could fulfill. Are they a single mother who needs a good life insurance policy? If so, taper the product and experience to their needs so they can feel confident in the purchase. Ask questions about their home life, job, interests, etc. Some prospects will be qualified over others depending on what kind of life they lead. You also want to leave time for them to ask you any questions so that they can get the clarity they need to make the purchase. Ask them what their concerns are and if they have any hesitation with the policy you talked about. This will create a strong relationship between you and the prospect and will make things feel more comfortable.
Cold Calling
Cold calling still proves to be successful, especially with small businesses that operate in your area. Small businesses are required to have insurance to cover business and employee risk factors. For this reason, your offering might be exactly what they need. Some prospects might already have insurance or might not need it, but it does not hurt to call and ask if you can give them a quote. It gives you more practice and experience dealing with small business owners so you can perfect your speech with other prospects who really do need your product.
Online Marketing
Social media is booming and is a great resource for you to reach potential clients. Start by creating a social media page that explains your business and what you offer. You can create posts with surveys that ask what people are looking for and how satisfied they are with their current insurance. This can help you get ideas for what works, what doesn't work, and what overall improvements clients are looking for. You can promote the special deals you offer and include links to your website to set up appointments so people can get quoted. The web has so many opportunities and advantages that you will want to capitalize on and to stay up to date with your biggest competitors.
How to find Life Insurance Clients
The most difficult part of being a life insurance agent is finding good leads. This goes back to the idea of finding quality clients who are likely to make a purchase and who have a need for your product. Not only do you have to find good quality leads, but you also have to realize that the market is extremely saturated. Hundreds of agents compete against each other for only a select few qualified prospects. You want to capture the attention of these prospects before your competition if you want to make a living for yourself. This means you have to be proactive and create an effective strategy that beats out your competition.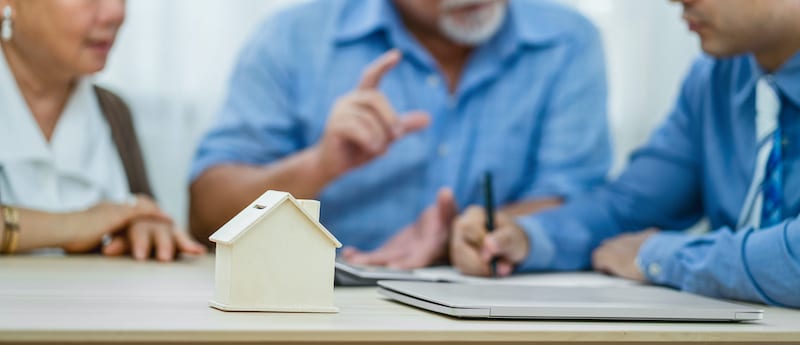 Company Leads
Ensuring a steady flow of leads is can be done by choosing an organization that will support you. Many companies will help provide agents with leads, so that is one less thing you have to worry about. Some insurance companies will use their ability to supply their reps with leads as a persuasive bonus to joining the company.
Third-Party Leads
Finding life insurance clients without companies who supply leads can be difficult. If your company does not supply leads or the leads are not the quality you are looking for, you can go through third-party agencies. Third-party agencies exist to find quality leads for agents that need it. It does come at a cost, but the return on investment is often worth it. Shop around before committing to a third-party lead company to make sure you get the best price for quality leads.
Using LinkedIn
Another way to find life insurance clients is through a business social media platform called LinkedIn. You set up an account, find groups related to the industry, then connect with these individuals and message them for inquiries. LinkedIn is also a great place to network, find mentors, and find ideas you can use in your own business.

How to be Successful in Insurance Sales
Being successful in insurance sales requires time and effort. It all starts with you and the client. You must be able to jump on everyday opportunities before anyone else does. To be successful in insurance sales, you also must prioritize your client. Your client needs to feel important and know that you are looking out for their best interest. This is what separates a good agent from a great agent. Not only are you selling an insurance policy, but you are also selling yourself, so creating a lifelong relationship is important. For help with your marketing strategy and how to successfully obtain insurance clients, contact SEO Design Chicago today to meet with a team of experts!
FAQs
How important is networking?
How does obtaining life insurance clients affect ROI?
Who needs insurance?
What type of insurance company should you work for?
Is cold calling still relevant?