This article will talk about some simple strategies in order to outrank your competitors in a Local Search.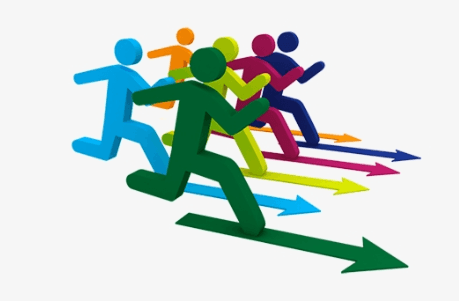 The Importance of Local Search
You've worked very hard to build your business. Whether you have just opened your doors or you've been in the game for 20+ years, you understand that local competition will make or break your success. The local landscape is becoming more and more complex with all of these new technological advantages a start-up can employ. Having a solid user base is not enough anymore to stay successful.
A new-to-the-game startup can appear just as great as you if they create a strong online presence and become more locally relevant. They will take away new customers and may make your current customers consider a change. It's more important than ever for you to stay at the top of the list and give your customers the confidence they need to come to your doorstep.
First Steps to Being Discovered Online
There are basic steps you need to do in order to have a popular website. These will be the day-to-day steps or the grunt work if you will. It's important to always keep in mind that we are talking local, so put your local caps on, and let's get moving.
Your first basic step if you want to be found with an online search is simply to ensure that you have all of your information listed correctly on Google Maps, among other search sites. Google competitors, such as Yahoo and Bing, may only have a search engine market share of about 25-35%, but if you only focus on Google search, your competition will get ahead of you.
Although Google Maps dominates the local search platform. Most local business searches are performed using this tool. You will notice that when you are looking at the site, you will see all of the business info along the side of the screen. Is your name listed correctly? Have you taken ownership of your business? Do you have your local address listed? (Side note: If you have multiple locations, are they all listed individually, or is it just your home office?)
You will want to ensure that each location is as locally relevant as it can be). Do you have a local phone number listed? This is considered your NAP listing (Name, Address, Phone Number) and is the start of what's called 'Building Citations.' This is simply a listing of your business in some way, shape, or form online, anywhere. All of these small things will paint a more local picture of your business and should be verified anywhere your business may be listed.
You should also check that your address is consistent in its formatting. Remember, the more presence you have online, the more relevant you are to an internet search. Inconsistent formatting will represent incorrectly in algorithmic search results. If the site you are on offers an area to put in a business description, make sure you do so. You will want to include your city and your chosen 'keywords' in this description. Keywords will be what the end user uses to find your business in a search engine.
Reputation Management, It's a Popularity Contest 
Now that you have verified all of your business information is accurate, you should then draw your attention to your rating and comments. This is an area that search engine algorithms will utilize to offer the best solutions to the user's search. This area will span larger than just Google Maps.
You will need to research several sites, such as Yelp, TripAdvisor, YellowPages, Facebook, etc. Reputation management will make or break any business. Are you outranking your competitors' review scores? The consumer has a voice now more than ever, and you need to stay on top of the conversation. You may be happy that you get positive feedback from your customers while they are in front of you, but you should always direct them to show their appreciation through digital mediums.    
Positive reviews are a major factor in your local ranking, and you should be confident in asking for them. Many businesses employ a small card to hand to their customers or send emails within 48 hours of their visit or touchpoint. Some business owners lack confidence in this approach as it can open the door to negative feedback.
That's ok! This gives you a chance to start a conversation with that customer and show that you care. This also helps you promote your business. (Pro tip: Keep your responses positive and light, anything further should be directed to a non-media channel, ie: email or phone call). And always remember, this is a game of statistics. The more reviews you receive, the less impact a negative review will have. Hey, you may also turn that negative review into a super-positive one with a little effort!
Jump Into the Social Media Conversation
Social Media has become an influential aspect of all marketing campaigns. This is a way for you to connect with and interact with your future and current customers. This is also an avenue for you to really shine when it comes to Local SEO. If you are not already utilizing one of the many social media platforms, I would recommend you jump in.    
Facebook, Instagram, Snapchat, Twitter, etc., are all useful tools to increase your local presence. Facebook is an easy starting point to get you in front of your local community. You can inexpensively and easily post an ad within any geographic area and easily track your exposure. You will also want to connect (on social media) with local organizations that may be relevant in your field. Your local Chamber of Commerce would be a good start.
If there is a local event, what hashtag are they using? Start using that hashtag to promote the event AND your business. This will increase your local exposure and, providing you have quality content, increase your followers, thus giving you more traction. Involve yourself in as much in your community as possible, create an identity for yourself that people can connect with so that they share your posts, and expand the conversation. Doing this will improve your status in Local SEO.
Competition is and will always be out there. Your competitors are becoming more and more savvy in the new age of marketing. Are you doing enough to keep up? Are you seeing your new customer numbers dwindle? Explore the areas discussed here to get the ball rolling. All efforts are worthwhile if you are currently in the dark. For a more robust strategy, shoot us a message. We are happy to help.