Amazon has quickly become one of the biggest websites for customers to purchase products and receive them quickly. In the last few years, Amazon has grown to such a point where they now have influencers for products. Amazon influencers work in the same way that influencers work in any social media platform. They promote products and receive a commission by any qualifying purchase that is done based on their recommendations to their audience. 
Looking at any Amazon influencer storefront is simple. Doing so allows you to understand what products influencers are recommending to their audiences. If you have an audience that is similar or the same as a specific influencer, it will be useful to look at their Amazon storefront. In this article, you will learn what an Amazon influencer is, what an Amazon storefront is, and how to find an Amazon influencer storefront.
What is an Amazon Influencer?
Amazon influencers are typically a part of Amazon's Influencer Program. Amazon requires them to have a YouTube, Twitter, Instagram, or Facebook account in order to qualify. After joining the program, influencers can promote products from brands on Amazon's website by setting up their own Amazon storefront. From the storefront, they can create an idea list of product recommendations and earn commissions on qualifying purchases. 
Exploring Creators on Amazon
To find Amazon influencers, you can start by exploring the #FoundItOnAmazon. From there, you can click through each influencer's public profile. Some will have their Instagram handles listed on their profile so you can get a better feel of the type of content that they post, who their followers are, and what their engagement is like. 
You can also go to amazon.com and search "Amazon Lives" to see which creators are live streaming on Amazon. From here, you can click through a variety of live streams by topic, ranging from featured creators to fashion and beauty and more. If you open a live stream, you'll be able to see how many viewers it has, who is commenting, and you can also click on the influencer's profile to learn more about them.
Amazon Influencer Program
Amazon has an Associates Program that is geared towards people with their own niche websites or blogs. Meanwhile, the Amazon Influencer Program is for people with large, loyal followings on their social media accounts. Similar to the Amazon Associates Program, the Influencer Program allows users to promote various products and receive commissions on the sales that they bring to Amazon. 
The major difference comes down to how Program members direct audience traffic towards the products that they endorse. On the other hand, with the Associates Program, users can only share affiliate links or individual products on their own website or social media accounts. The Influencer Program members create their own custom storefronts on Amazon. This way, followers can view all of an influencer's product recommendations together with just one link.
Qualifications for the Influencer Program
For the Associates program, all you need is your own website or blog. However, for the Influencer Program, the qualifications are a bit more rigorous. Amazon will analyze your social media accounts to determine if you're a good fit for the program. When you apply, Amazon will ask to review the public social media account where you have the most influence. Currently, your options include Instagram, YouTube, and Facebook. While Amazon does not specify a requirement for the number of followers, your follower account will be taken into consideration. As an influencer, there is more value in having legitimate, loyal followers who actually interact with your contacts rather than having a large, but disengaged following. 
Amazon will also look at your post count, post consistency, engagement, and metrics. These are the numbers that really count towards eligibility. The most important thing is having a good engagement. A good tip for improving engagement is to focus your content on your desired niche, rather than posting about a variety of unrelated topics. For example, if you're someone who enjoys the outdoors, build your social media posts around that topic. Your audience will come to recognize you as an authority on outdoor experiences and will be more likely to engage with you. At the same time, your audience will trust the recommendations that you make on Amazon. Typically, if you show that you have purchased these products and use them in your daily life, your audience will trust it even more.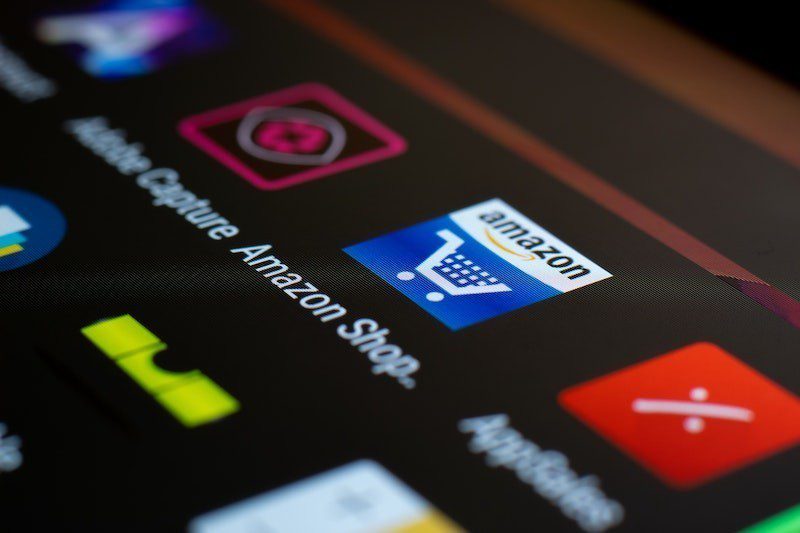 What is an Amazon Storefront?
Amazon Storefronts act as a mini-website for brands on the platform. A storefront is a place to create a unique and cohesive brand experience for their customers, which stands out from using photography, video, and other messaging found on product listings. This makes Amazon stores an invaluable asset to your Amazon marketing strategy. 
On an Amazon Storefront, all of your products will be in a single location. With an optimized storefront, you can also capture the attention of shoppers. You can also use it as a landing page for advertisements for sponsored brands, display ad campaigns, social media and influencer marketing, and more. In essence, Amazon storefronts serve as a miniature e-commerce website that allows brands to create unique, brand-specific shopping experiences for the customers while still selling products through Amazon. 
Storefronts are also helpful for sellers who want to better understand shoppers' buying patterns. Amazon has created Store Insights, which is a tool that shows brands the exact amount of traffic and sales their storefront receives. This feature allows brands to see how customers are behaving, adapt their marketing strategy, and an executor changes that lead to more shopper conversions. If you're not sure if you have an Amazon Storefront, or you're hoping to check out a competitor, the easiest way to find it is by clicking on the brand name located under the title on the product detail page. If the brand has an Amazon Storefront, it will show the custom design storefront for that brand's products.
Finding an Amazon Influencer Storefront
Finding an influencer's Amazon storefront is relatively easy. First, you want to go to the amazon.com website or go into the Amazon app. From there, if you click the option to go through all, you can scroll down and click to extend the programs and features tab. Once you're here, click on the #FoundItOnAmazon. Then, you will see a grid of photos in varying sizes that have all been posted by Amazon influencers. If you click on any of these images, you can then see the post of the influencer made, see how many likes they received, as well as the different products that are featured in the photo. If you click on the influencer's name under the photo, you will be able to look at their Amazon storefront. Every influencer has their storefront set up differently. Some will focus on fashion and will post on style videos and photos. Others will post videos and lists of the different things that they have purchased from Amazon. All of this information is available on each Amazon influencer's storefront.
Partnering with Amazon Influencers
Amazon influencers have become a unique part of not only the influencer space but also the marketing space within Amazon. Collaborating with an Amazon influencer may allow your products to sell at a higher frequency. Consumers are more likely to purchase products that have been recommended to them by an influencer. This is because they are seen as trustworthy and know what they are talking about. While influencers do take a commission on certain qualifying products, consumers don't necessarily think about that aspect. First, they think that this is somebody who is similar in lifestyle to them, and has used these products, and they have worked for them.
Using Amazon Influencers as a part of your Amazon marketing strategy will allow your business to grow. If you need help or want to learn more, contact us today!
FAQ:
What is an Amazon influencer?
How do you find Amazon influencer storefronts?
What is the Amazon Influencer Program?
What is an Amazon storefront?
Why should you partner with an Amazon influencer?